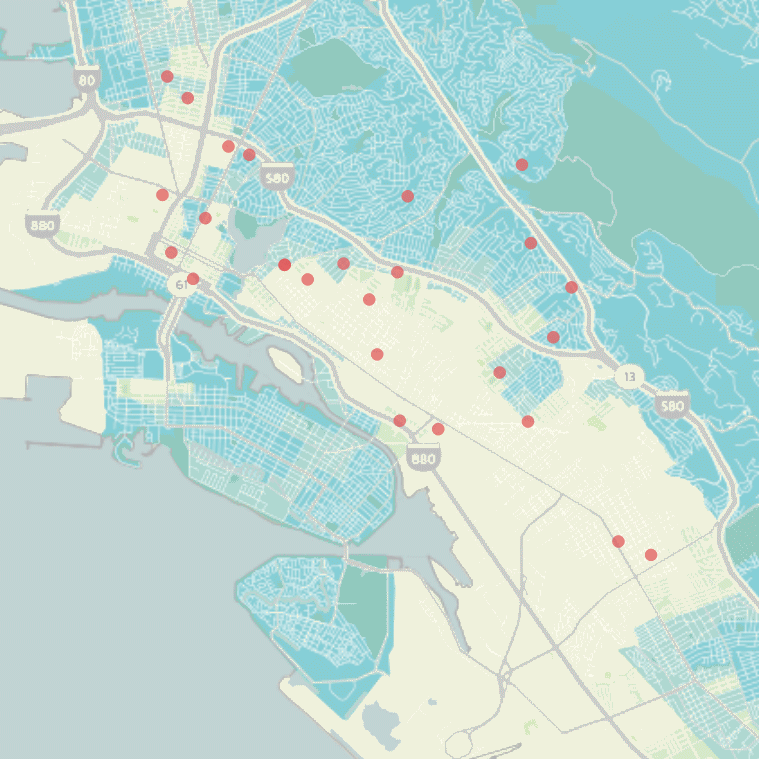 Using data from the Oakland Fire Department, the
Express
has mapped the locations of fires over the last four years.
Explore the data through an interactive map here.
Fires in the Flats
Between January 1, 2013 and mid-June of this year, the Oakland Fire Department responded to 1,585 fires, ranging from small vegetation fires to large-scale infernos, in structures and open areas, residences and commercial buildings.
The majority of fires were in the city's densest residential areas: south of I-580 and north of I-880 in the city's poorest neighborhoods where the housing stock is older and code violations are rampant.
Homeless Encampment Fires

Starting earlier this summer, the fire department began using a new code, "112 E," to identify fires that occur at the city's growing number of homeless encampments.
Explore a map of homeless camp fires in Oakland here.
The code was first used on May 23 when firefighters responded to an early morning vegetation fire on Ettie Street just below I-580 in West Oakland near a small homeless camp. From that fire to August 1, the department recorded a total of 24 homeless camp fires.
The majority of homeless camp fires are centered along the I-980 corridor where homeless people congregate for shelter under and around highway bridges.