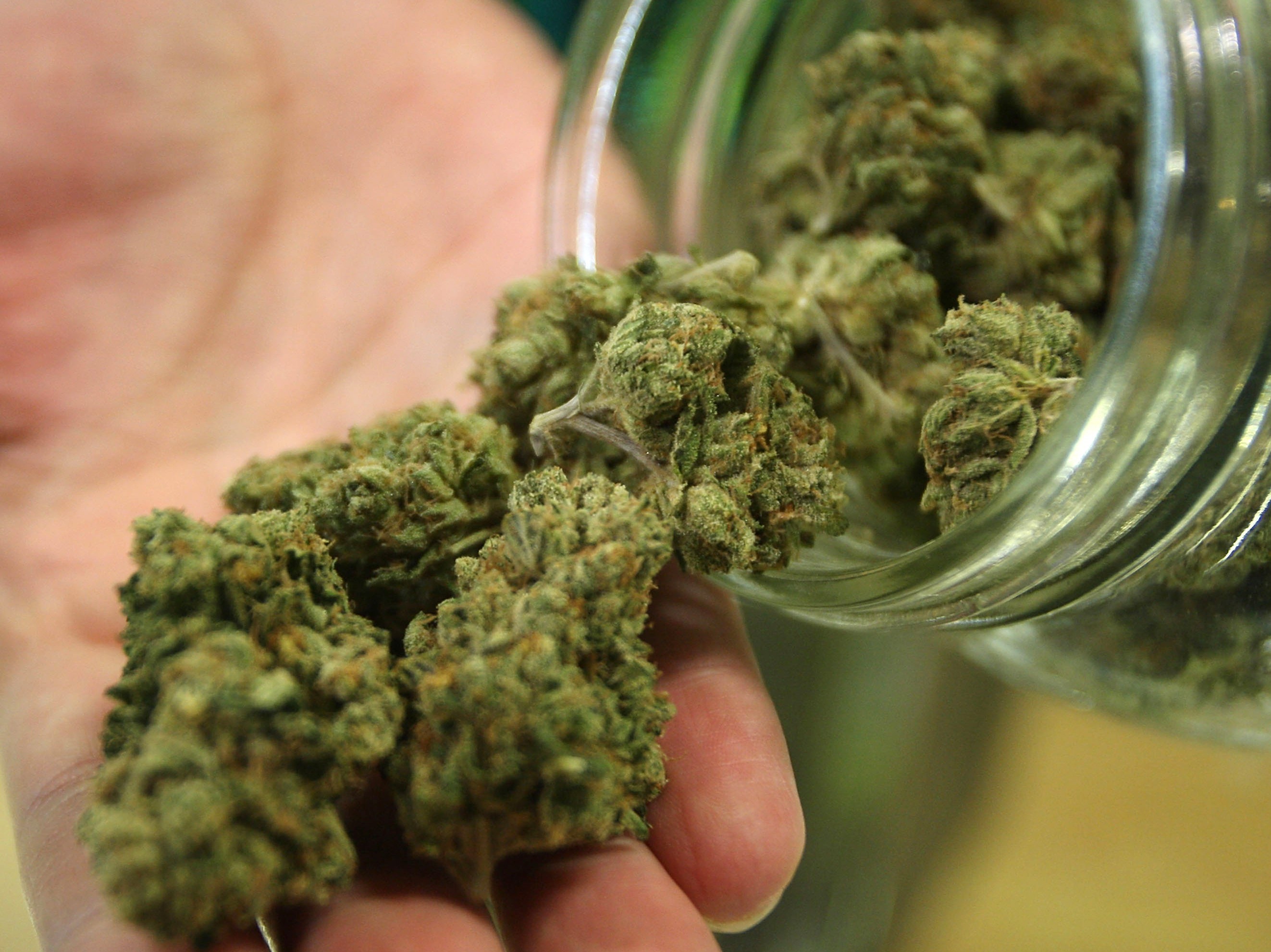 Stories you shouldn't miss for Dec. 5, 2018:
1. The Alameda City Council
greenlighted a permit for a new cannabis dispensary
on Webster Street, despite objections from opponents who were upset that the weed business will be next to a Kung Fu Studio that mostly serves youth, reports Peter Hegarty of the
East Bay Times
$. In order to approve the new pot store, the council had to revise a previous city law that barred weed businesses from being close youth facilities.
2. The Berkeley City Council
overruled the city's zoning board and approved a five-story co-housing project
on property at the corner of Ashby and Shattuck Avenues that is currently being used by a gas station, reports Emilie Raguso of Berkeleyside. The project will feature 80 bedrooms in 23 units and is designed for student housing. Councilmembers Kate Harrison and Cheryl Davila voted against the housing.
3. The Oakland City Council's Public Safety Committee
voted to move forward with a plan to place limits on police power to search people on probation and parole
for a nonviolent offense — although the proposal is weaker than the plan approved by the city's police commission, reports Megan Cassidy of the
San Francisco Chronicle
$. The police commission had adopted a plan to require police to have "reasonable suspicion" that a crime occurred before conducting searches of people on probation or parole, but the council instead said police should refrain from asking people if they're on probation or parole — and then "document, in writing, why they believed a person was involved in a crime when they search people on probation or parole for a non-violent offense."
4. Oakland developer Phil Tagami, who wants to build a coal terminal at the former army base,
sued the city again
, alleging that "local officials are trying to thwart the project and failed to keep their side of the bargain," reports Kimberly Veklerov of the
San Francisco Chronicle
$. "In May, a federal judge ruled that the city could not ban the storage and handling of coal and then retroactively apply the prohibition to Tagami's project. The city is appealing the decision."
5. The city of Alameda plans to
embark on a pilot project to allow electric scooters to operate on the Island
, reports Peter Hegarty of the
East Bay Times
$. Alameda currently bans scooters, unlike Oakland, where they have become very popular. The city council told staffers to begin working over the next six months on a pilot program for electric scooters.
6, California fisherman
have sued big oil companies
, arguing that they have willingly caused climate change, which has seriously impacted their livelihoods, reports Sammy Roth of the
LA Times
$. Fishermen are pointing to yet another delayed commercial crab season due to an outbreak of domoic acid, a toxin created by algae that thrives in warming waters.
7. And the new $2.2 billion Transbay Center in San Francisco
will remain closed indefinitely
as officials continue to try to figure out how to fix cracked steel beams in the structure, the
San Francisco Chronicle
$ reports.
$ = news stories that may require payment to read.