Stories you shouldn't miss:
1. State legislators are considering a proposed ballot measure that would allow UC Berkeley and other UC campuses to use race, ethnicity, and gender in admissions, the Chron reports. The proposed measure would be a constitutional amendment that would roll back aspects of Prop 209, a 1996 ballot initiative that eliminated affirmative action in California's public institutions. Since 209 passed, black enrollment has plummeted 49 percent at UC Berkeley.
[jump]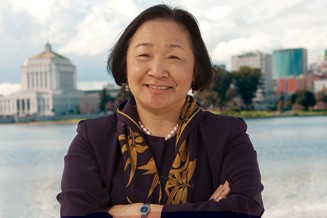 2. With the November election eight months away, Mayor Jean Quan's approval ratings remain low — just 24 percent of residents approve of her job performance, the Trib$ reports, citing a new Survey USA poll commissioned by KPIX TV. According to the poll, liberal, moderate, and conservative voters all largely disapprove of how Quan is handling her job.
3. A private security firm with ties to the defunct Your Black Muslim Bakery won a $400,000 contract at the Port of Oakland even though it lied about having other government contacts, the Bay Area News Group$ reports. Port officials are now reviewing whether to terminate the contract with BMT International Security Services.
4. The Tesoro oil refinery near Martinez, which has come under fire for refusing to cooperate with federal inspectors despite the fact that it has experienced two injury accidents involving acid, also abandoned key worker safety programs that other refineries use, the CoCo Times$ reports.
5. And the five-alarm fire in San Francisco last night that destroyed a large housing complex may have been caused by welding torch work during construction of the building, NBC Bay Area reports.
$ = news stories that may require payment to read.