The Colorado Department of Revenue released yesterday a much-anticipated report on legal weed sales and tax revenue for the Rocky Mountain state, which began to tax and regulate over-the-counter pot sales to adults over 21 on January 1.
And the results are promising.
[jump]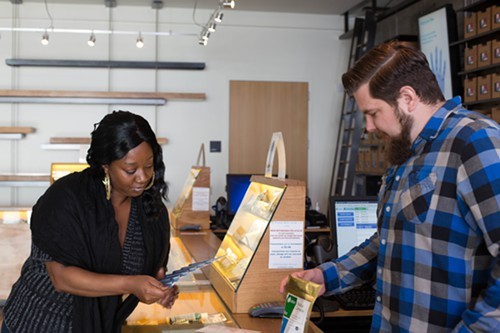 (Courtesy of Drug Policy Alliance)
Colorado saw $14 million in gross retail sales of cannabis and related products in the first month
In January, weed brought in $3.5 million in taxes and fees to Colorado, which desperately needs the revenue to build public schools, among other uses. Legal weed is paying for new courthouses as well.
The biggest chunk of revenue came from the 10 percent retail "special" sales tax on pot, which brought in $1.4 million for January. That means the 59 pot shops open in the state in January sold about $14 million worth of cannabis.
"The first month of sales for recreational marijuana fell in line with expectations," stated Barbara Brohl, Executive Director of the Department of Revenue. "We expect clear revenue patterns will emerge by April and plan to incorporate this data into future forecasts."