Stories you shouldn't miss:
1. Dharminder "Dhar" Mann, the CEO of WeGrow, a marijuana growing store in Oakland, and a self-styled "ganjapreneur" who once graced the cover of Mother Jones magazine, pleaded no contest to five felony charges of defrauding the city, the Trib reports. Mann, who is also the son of a politically connected family that owns a monopoly on the city's taxicab industry, is scheduled to be sentenced next month for improperly pocketing redevelopment funds. The city council had green-lighted a medical pot dispensary linked to Mann, but then withdrew the approval after his criminality came to light.
[jump]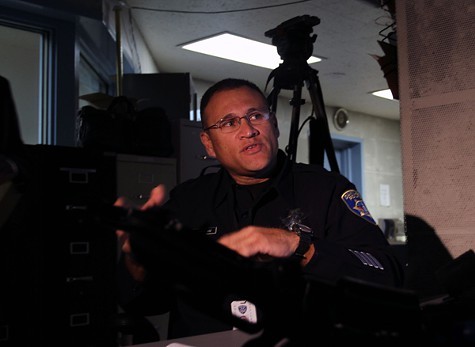 2. The Oakland City Council voted unanimously last night to pay former Army ranger Kayvan Sabeghi $645,000 for the severe injuries he endured when being beaten by an Oakland cop during a 2011 Occupy protest, the Trib reports. Sabeghi, the former co-owner of an El Cerrito brewpub, suffered a ruptured spleen when beaten by Oakland cop Frank Uu, who then retired not long after the incident. The city has now paid out more than $1.8 million as a result of police misconduct related to Occupy Oakland, and that number is expected to rise substantially because the lawsuit filed by Iraq veteran Scott Olsen has not yet settled.
3. Fumes from a four-alarm fire at a phone warehouse in Concord this morning spread across much of the East Bay, NBC Bay Area reports. The smell of burning phone cords and plastics permeated the air from Oakland to El Cerrito.
4. Longterm use of over-the-counter antacids, like Prilosec, has been linked to a vitamin B-12 deficiency that can greatly increase the risk of dementia, nerve damage, anemia, and other potentially serious medical problems, the Chron reports.
5. Democrats and Republicans in Washington DC finally reached a bipartisan deal on the budget, thereby avoiding another government shutdown, the Washington Post$ reports.
6. And the NSA has been using Google cookies to track people and hack into their computers, the Washington Post$ reports, citing documents released by whistleblower Edward Snowden.