Stories you shouldn't miss:
1. The developer of the proposed Coliseum City project is urging the Oakland City Council to reject a ten-year lease extension deal with the A's because it wants to tear down the Coliseum beginning next year, the Trib$ reports. The developer, Colony Capital, is proposing to raze the Coliseum and then build a new stadium on the same site for the Oakland Raiders to open in 2018 as it constructs restaurants, shops, and other revenue-generating facilities that will make up the rest of Coliseum City. The plan, however, would force the Raiders to move out of Oakland for three years, and it would displace the A's. The A's' proposed lease deal would not allow construction of the new Raiders stadium to begin until 2016.
[jump]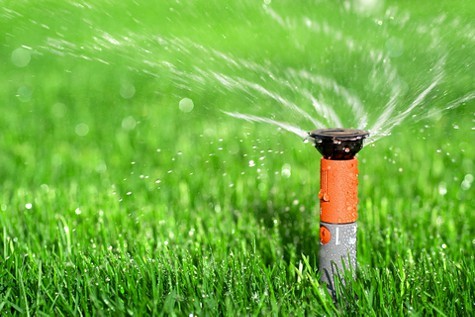 2. State regulators are considering levying fines of up to $500 a day on California residents who overwater their lawns or wash their cars without a nozzle on the hose, the AP reports (via Rough & Tumble). The regulations, which the State Water Resources Control Board is scheduled to take up next week, also would establish fines for "washing sidewalks, driveways and other hard surfaces, using a hose to wash a vehicle unless the hose has a shut-off nozzle and using drinking water in a fountain or decorative water feature unless the water is recirculated."
3. The Alameda County Board of Supervisors voted unanimously to place a sales tax measure on the November ballot to raise funds for transportation and infrastructure projects, the Chron reports. The proposal would increase the existing half-cent sales tax to a full cent. A similar measure lost by just 721 votes in 2012.
4. Consumer Watchdog, a consumer right's group, has filed a class-action lawsuit against Anthem Blue Cross, claiming that the insurance giant misled consumers about whether their doctors were participating in Anthem's Obamacare plans and failed to disclose that some out-of-network services were not covered, Kaiser Health News reports (via the Mercury News$).
5. And a state appellate court ruled unanimously that San Francisco's environmental impact report for the development of Treasure Island is legally sufficient, despite concerns that island is choked with toxic and radioactive materials, the Chron reports.
$ = news stories that may require payment to read.