Stories you shouldn't miss:
1. Backers of a November ballot measure that
would raise the minimum wage to $15 an hour in California by 2021 turned in petition signatures to the state
, the
Chron
reports. Currently, about 4 million California workers make less than $15 an hour. The wage increase is being pushed by the SEIU-United Healthcare Workers West and is opposed by many businesses in the state. The Service Employees International Union's state council is collecting signatures for a separate measure that would also raise the minimum wage to $15 an hour — but by 2020.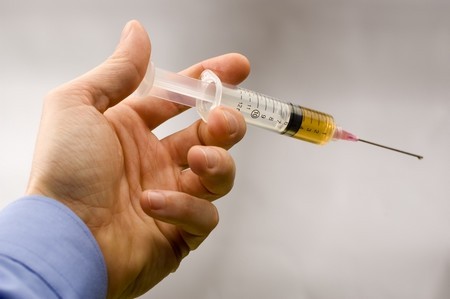 2. Childhood vaccination rates
have soared in Oakland and Alameda County
thanks to a new statewide mandate that eliminated the so-called "personal belief" exemption and requires all schoolchildren to be vaccinated unless they have a medical excuse. KQED reports (h/t Rough & Tumble) that vaccination rates in Oakland public schools jumped from 74 percent in 2014–15 to 97 percent this year. In Alameda County overall, rates increased from 89 percent to 97 percent.
3. Pro-development members of the California Coastal Commission, which is in charge of protecting the state's coastline,
are attempting to oust Executive Director Charles Lester, who is backed by environmentalists
,
Capitol Weekly
reports (h/t Rough & Tumble). The pro-development coalition, which is aligned with Governor Jerry Brown, has been in a fight with environmentalists over the future of the California Coast.
[jump] 4. New state rules
require senior water rights holders in California to report for the first time how much water they divert from rivers and streams
, the
Chron
$ reports. Many of those rights holders, who have been allowed to use as much water as they want from local streams and rivers since the 19th century, have complained that water monitoring systems are too expensive to implement.
5. San Francisco Mayor Ed Lee
vetoed city legislation that would have allowed bicyclists to treat stop signs as yield signs
, the
Chron
reports. The legislation was popular among bicycling advocates, but Lee argued that it would be lead to more accidents.
6. San Francisco restaurateur Thad Vogler, who decided to eliminate tipping last year at Bar Agricole and Trou Normand in the city,
has reinstituted tipping because he said he lost 70 percent of his waitstaff
after he made the change, CNN Money reports.
7. Oakland resident Andrew Hatch,
who, at 117 years of age, was believed to have been the oldest man in the world, died on Monday
, the Bay Area News Group$ reports. Hatch was never officially recognized as the world's oldest man because African Americans born in the South in the 19th century typically did not receive birth certificates.
8. And the US Supreme Court
has agreed to hear a challenge to President Obama's executive order to forgo deportation of more than 4 million undocumented immigrants
, the
Chron
$ reports.