Stories you shouldn't miss:
1. The FAA has sent home airline safety inspectors across the country because of the federal government shutdown, the LA Times$ reports. The furloughs "effectively gut the agency's ability to oversee critical aspects of the nation's aviation system." Air traffic controllers, however, remain on the job. Congressional Republicans forced the government shutdown after refusing to pass a funding bill unless it also rolled back Obamacare. National parks and other government facilities are closed as well — and could remain shuttered for several weeks. Conservative members of the House GOP are also threatening to force the country to default on its debts unless Obamacare is delayed.
[jump]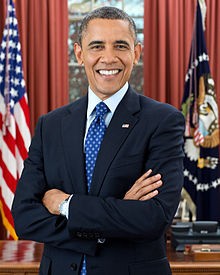 2. Californians, meanwhile, rushed to get health insurance under Obamacare yesterday after the Affordable Care Act officially launched, overwhelming the state's insurance exchange website, the AP reports (via Rough & Tumble). By 3 p.m., the site had logged more than five million visitors, prompting long delays. Consumers, however, until January 1 to buy insurance coverage under Obamacare.
3. Climate change is causing the largest glacier in Yosemite National Park to melt rapidly, the LA Times$ reports. The Lyell Glacier is a major source of freshwater in Yosemite.
4. Governor Jerry Brown signed legislation that outlaws "revenge porn" — the posting of naked photos on the Internet by spurned lovers, the SacBee$ reports.
5. Oakland police overseer Thomas Frazier said that he blocked the city's plan to move police misconduct complaints to an independent oversight panel out of fear that too many cops would quit the force as a result, the Trib reports.
6. Oakland police, meanwhile, announced the arrest of alleged gang members who are suspected of killing an eight-year-old innocent bystander during a revenge shooting, the Chron reports.
7. And the major explosion and power outage at UC Berkeley on Monday night is believed to have been caused by copper thieves who damaged an electrical system, the Trib reports.