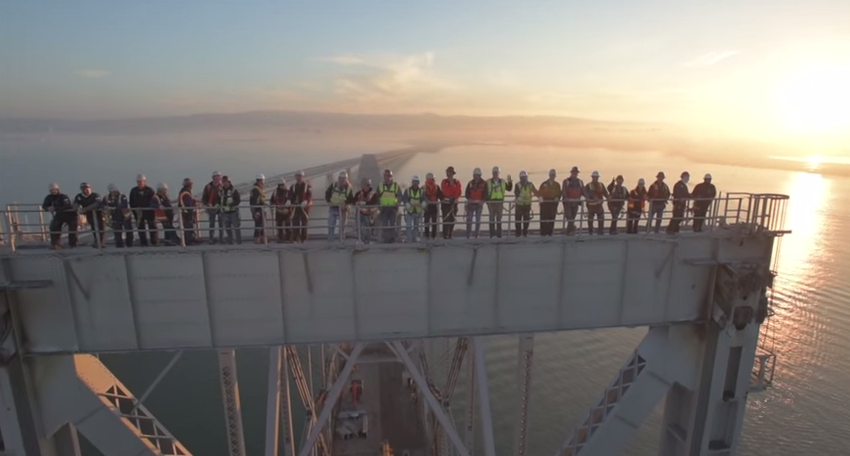 See Also:
Preserving the Old Bay Bridge 
Cracking Spreads in Bay Bridge Rods
[jump] A recent video by Mark Jones of the Metropolitan Transportation Commission gives an update on the destruction of the old Bay Bridge's Eastern span: 
"The S Curve is history, the Cantilever sections are almost history, and plans are underway for the next two phases of bridge demolition on the old East Span." 
The new span has not been
without its problems
, of course. But let's forget about those for a moment, and enjoy this sweeping time-lapse and stunning aerial views of the bay — destruction can be beautiful sometimes. And artists: Don't forget to submit your proposals for
reusing the steel from the old bridge
. 
[embed-1]