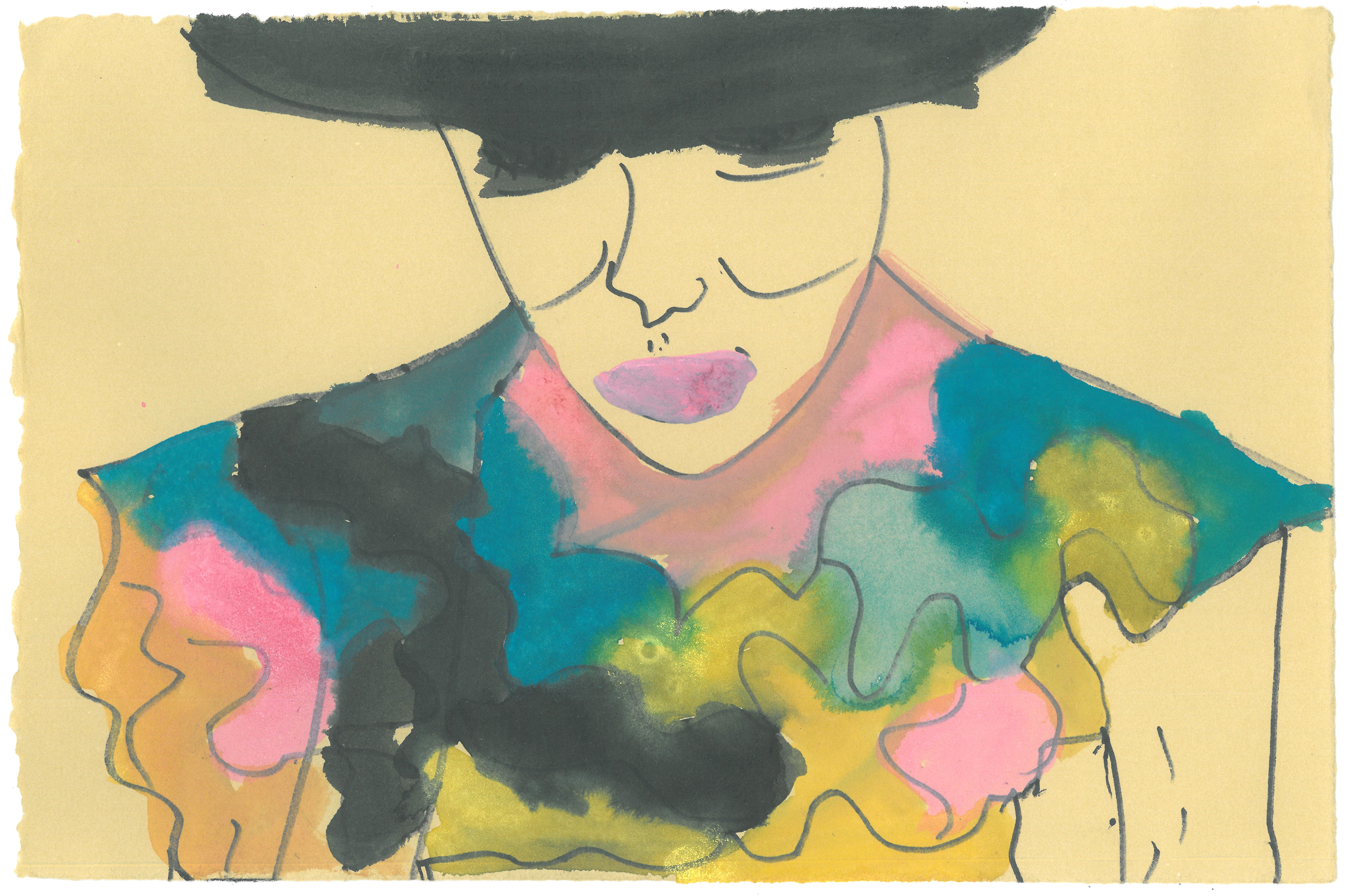 Everything happens in tiny steps. We never see the steps themselves, only what they form, but they're still there, each telling their own story.
Vignettes
, an exhibit opening soon at Creative Growth Gallery in Oakland, showcases impressionistic artwork that captures those individual moments and gives a glimpse into something larger. It will feature artists Joseph Alef, Rosena Finister, Rosa Giron, Zina Hall, John Hiltunen, Franna Lusson, John Martin, Laura Jo Pierce, William Tyler, Ron Veasey, Alice Wong, and Ying Gee Zhou. Alice Wong added surrealistic coloring to a tiny flipbook making each frame slightly less distinguishable from the original image while preserving the feeling that all are parts of the whole. Ying Gee Zhou's watercolor portraits are slightly smaller than a magazine, but in one of a woman in a black hat, the colors bleed and blend in such a way that they could just be the colors of a blouse or could be many emotions each vying to control the moment. The show opens the evening June 29 with refreshments and live music from DJ MeGlow, and will be on display until September 2.

Through September 2, Monday to Friday 10am to 4:30pm, Saturday 10am to 3pm, 355 24th St, Oakland, CreativeGrowth.org.