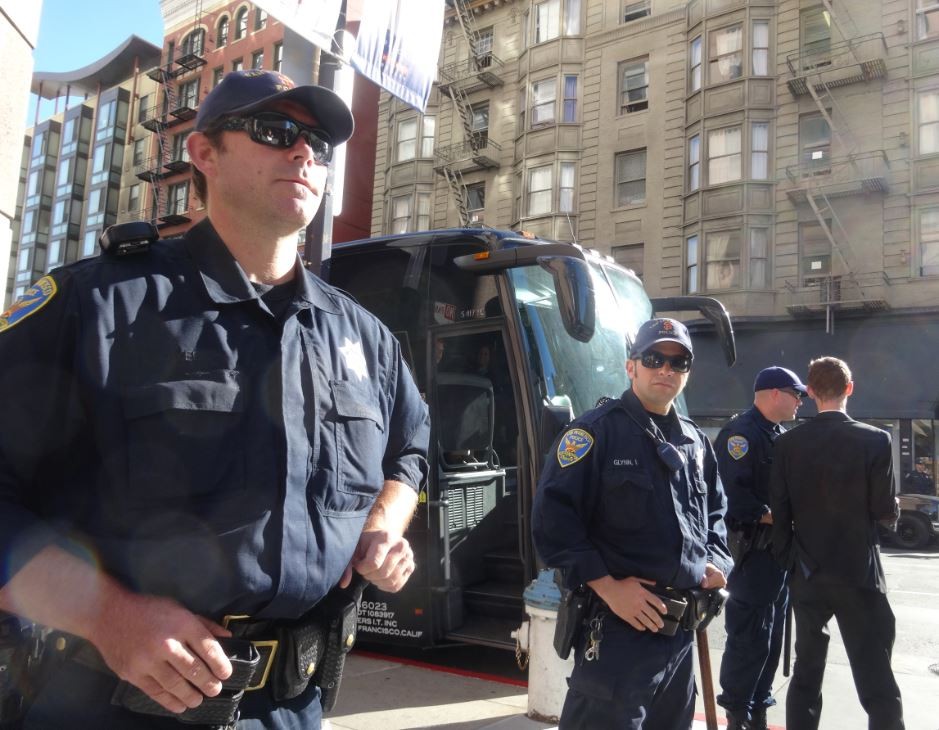 Mayors from throughout the United States gathered in San Francisco over the weekend to discuss pressing public policy matters facing urban areas. East Bay leaders in attendance included Oakland Mayor Libby Schaaf, Fremont Mayor Bill Harrison, Hayward Mayor Barbara Halliday, Richmond Mayor Tom Butt, and San Leandro Mayor Pauline Russo Cutter.
Paying for the conference were dozens of companies that stand to gain or lose billions, depending on the decisions that cities make regarding regulation of everything from
soft drinks
to air pollution to
real estate development
.
The transportation networking giant Uber, which has been fighting labor and safety regulations from California to New York, not only helped pay for the mayor's conference, but also had numerous employees in attendance lobbying city leaders. Uber distributed a San Francisco case study, based on the company's confidential data set, touting the benefits of its transportation networking application. According to Uber, its app helps to lower the number of DUIs, provides flexible jobs for workers, and reduces the numbers of cars clogging city streets.
[jump]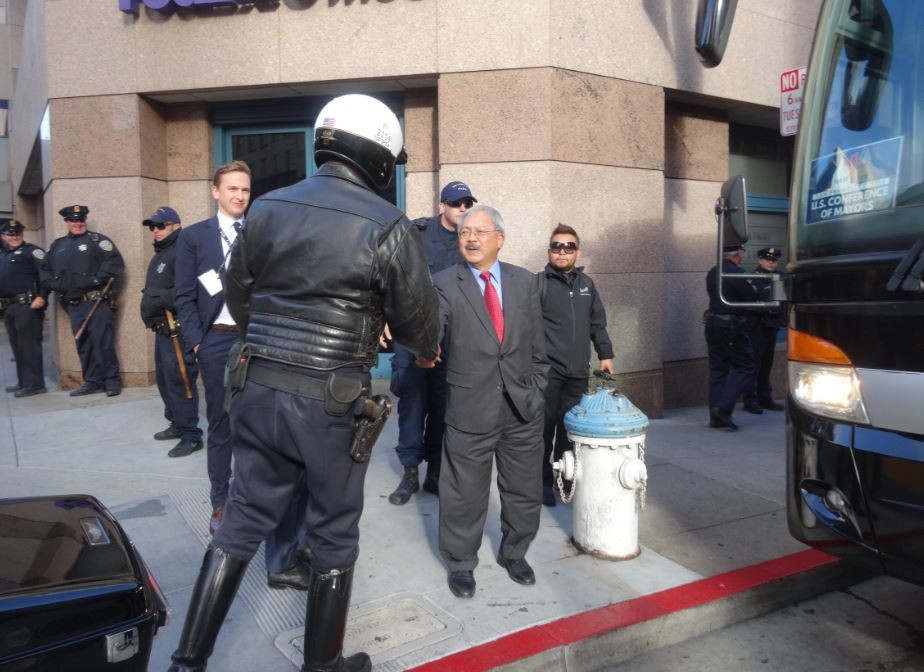 Major municipal contractors, including Waste Management, Wells Fargo, Phillips Communications, and Motorola Solutions all chipped in money to pay for the conference. Waste Management has garbage contracts with cities, including Oakland, that bring the company millions in revenue each year. Wells Fargo is one of the biggest banks that handles accounts and payroll for cities, among other financial services. Phillips Communications and Motorola Solutions both sell radios and other electronics to police and fire departments.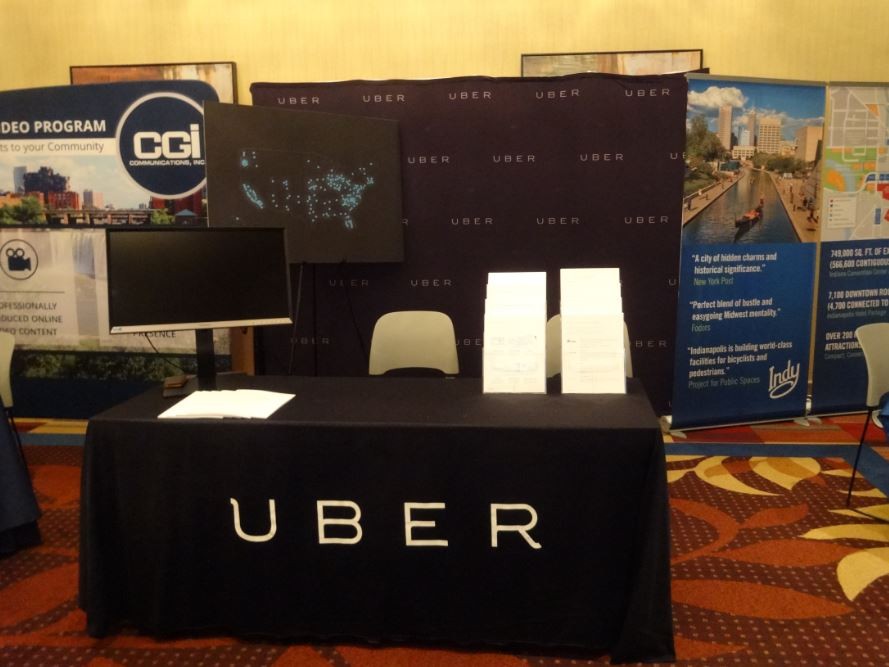 Airbnb also helped pay for the gathering and is a member of the
Mayors Business Council
, a group of several dozen corporations that, in addition to underwriting the event, lobby the mayors and create "public-private partnerships" with municipalities. Like Uber, Airbnb has been battling proposed regulations and legislation that could reduce its profits. For example, the California state Senate
recently voted down a bill
that would have allowed cities and counties to tax Airbnb rentals as businesses, after a vigorous lobbying effort by the company.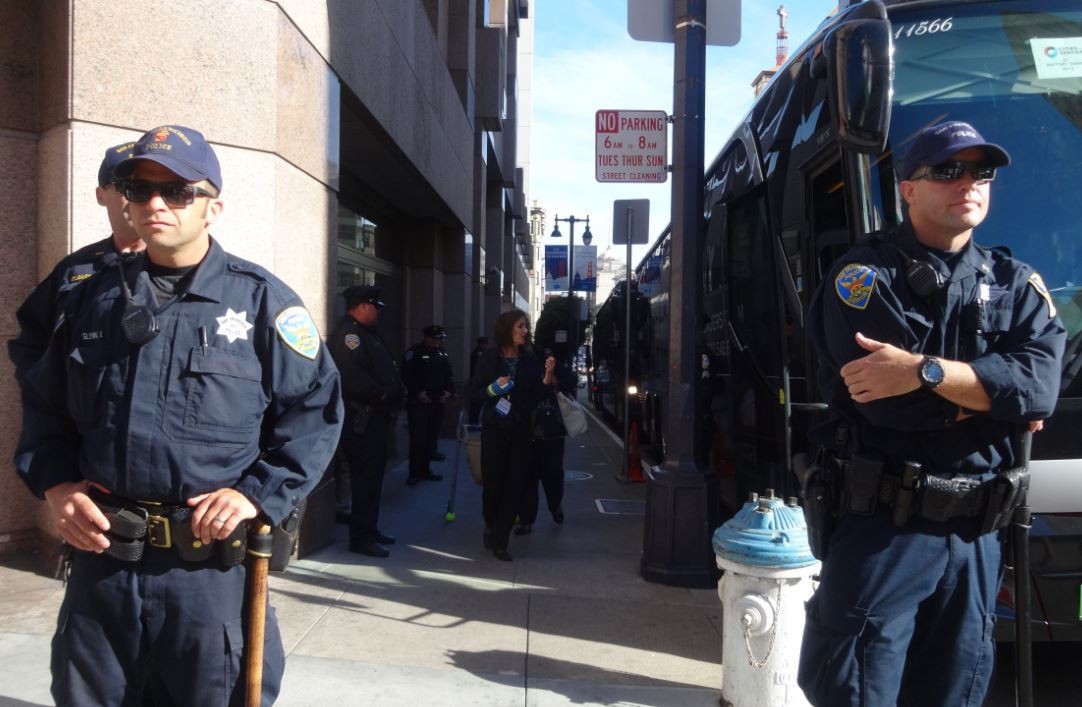 Several large public employee unions are also members of the US Conference of Mayor's Business Council, including the Service Employees International Union, and the American Federation of Teachers.
Outside the mayors conference, a group of protesters rallied on Saturday afternoon to draw attention to police violence. Approximately fifty demonstrators were corralled across O'Farrell Street from the Hilton Hotel while mayors boarded buses to be shuttled to dinners and other events around the city. A large force of San Francisco Police Department officers kept the protesters away from the hotel and buses.
Among
the many resolutions
voted on at the mayors conference were statements calling for strengthening police-community relations, and a request that the US Congress fund a national program to equip police officers with body-worn cameras.
Of the Bay Area mayors attending the conference, only San Francisco Mayor Ed Lee co-sponsored the resolution on police-community relations. No Bay Area mayors was listed as a sponsor of the resolution on body-worn cameras.