Change is on the way in Uptown Oakland: A new restaurant called Captain & Corset (2212 Broadway) is softly opening on Friday, May 23, in a prime Uptown location — part of the same facade shared by Plum (now Ume, as announced last week) and Ike's Lair, in the space previously occupied by a string of short-lived wine bars.

The most recent incarnation, an Ike's spinoff called 2212 Wine Bar, was open for just four months. When owners Paul Fitzpatrick and Sam Patel (both execs in the Ike's sandwich empire) decided to close the wine bar, they put together a team of prominent Bay Area restaurant folks to give the place a complete overhaul. (The prior occupants — The Punchdown and, before that, Franklin Square Wine Bar — were also wine bars.)

[jump]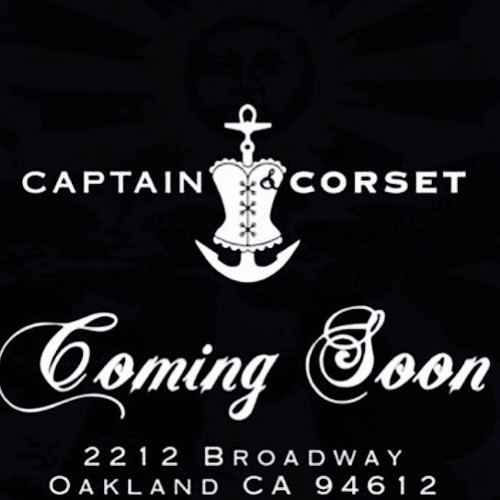 Captain & Corset will feature some familiar faces: Sophina Uong, the chef at
Pican
, is putting together the menu. The general manager is Carlos Nieto, an Oakland-based event planner, who was last seen organizing a
ceviche-themed pop-up series
. And Kiri Eschelle, who owned San Francisco's Levende Lounge and Old Oakland's
Levende East
, has the catch-all title of director of operations — the restaurant, which she describes as a "New American bistro," is mostly her concept.
The name of the restaurant doesn't take its inspiration from the title of a steamy
romance novel
, as I'd imagined, but is meant rather as a kind of stylized juxtaposition between masculine and feminine — a spin on yin and yang, Eschelle explained. The space is small, with room for just 38 seats (all high-tops), so "quaint and charming" will be the goal. Just for fun, a projector will play nothing but Christopher Walken movies with the sound turned off.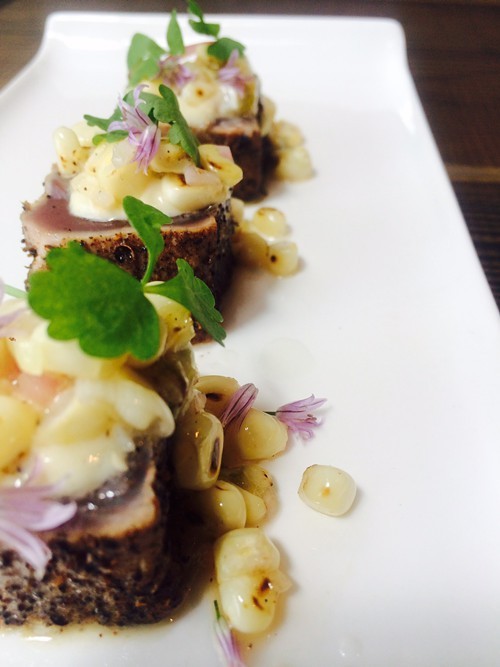 Sophina Uong
A seared tuna dish currently in development.
Meanwhile, Uong said she's in the process of putting together a kitchen team that will include a few cooks from Pican and several "Ike's kids" — sandwich-shop grads who had been running the 2212 Wine Bar kitchen — that she's training. The menu is a work in progress, but might include things like fried soft-shell crabs, lamb tacos, pork conserva, a miso "chip and dip," and something Uong described as "tomato soup cake." Everything will be under $25.
The restaurant will eventually apply for a full liquor license, but for now, Uong is creating a selection of wine-based cocktails to supplement the beer and wine list.
Captain & Corset
will open this Friday at 4:30 p.m. For now, hours will be Monday to Wednesday, 4:30-11 p.m., and Thursday to Saturday, 4:30-midnight. Lunch service will eventually be added.