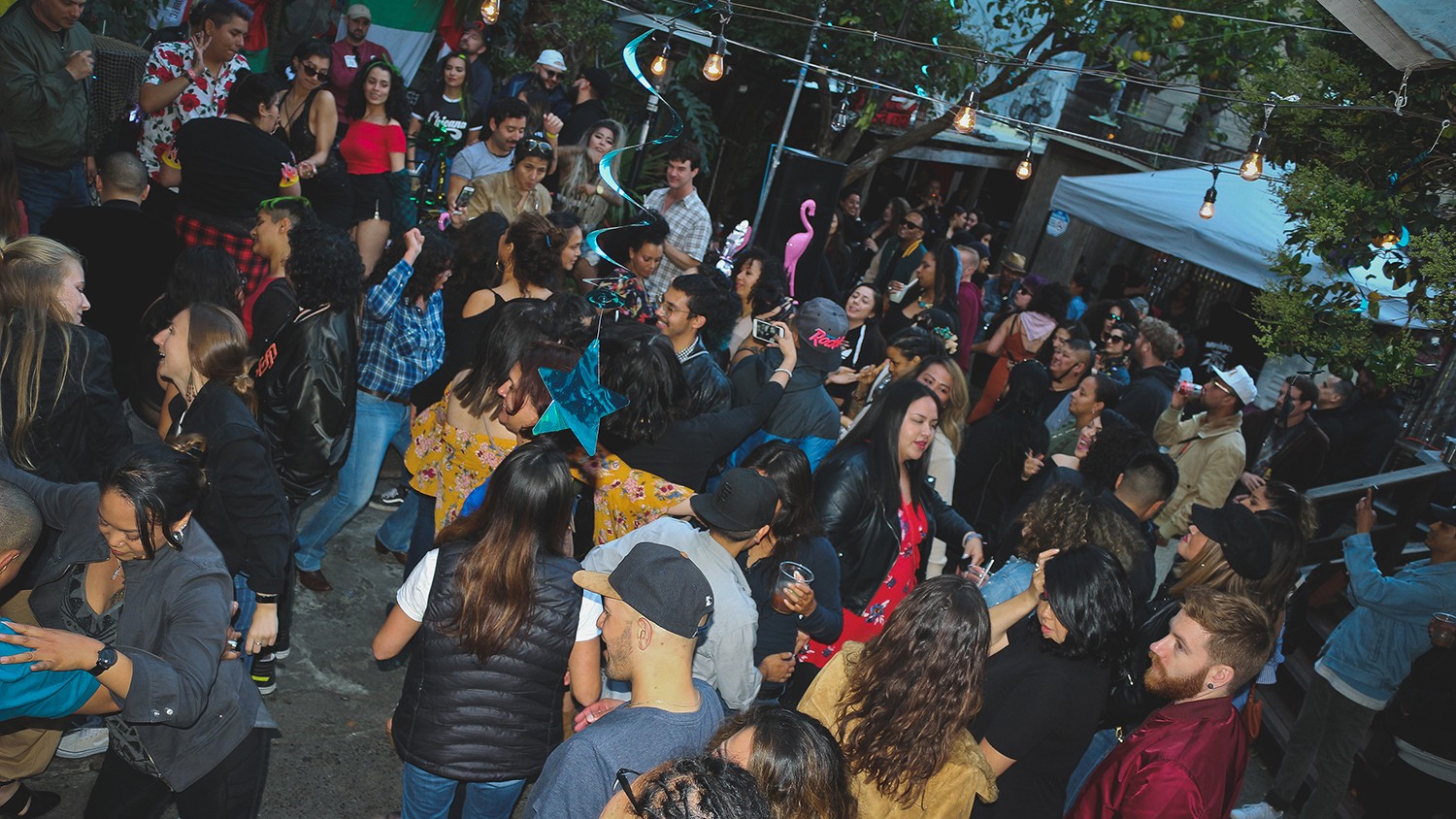 Last November, the Express published an article on the lack of Latinx DJ nights in Oakland. The story and subsequent commentary on social media sparked a bit of controversy — people who run salsa and cumbia events felt they were left out of the discussion.
The story wasn't meant to criticize or ignore the many parties that already exist and play a pivotal role in the nightlife landscape of Oakland. The cumbia, salsa, and Afro-Latinx beats have always been well represented. There is, however, still a niche of sounds that remain underrepresented.
Specifically, there's still a need for Latinx DJ nights, where venues collectively work with promoters and DJ crews to showcase genres such as rock en español, Spanish top 40, electro-pop, reggaeton, Latin trap, and Caribbean sounds. All are currently going through a mainstream resurgence thanks to the likes of artists such as Bad Bunny, Ozuna, Cardi B, J Balvin, and Maluma.
But in the months since the story was published, two new parties have developed and garnered a successful following. One is MVLO MVLO (Muevelo, Muevelo), a party that occupies the upstairs loft at The Legionnaire Saloon on the fourth Saturday of every month.
Dominic Prado had been plotting to start a Latinx night since last August. The entrepreneur also runs Tacos El Último Baile, which until recently used to set up shop outside of the popular downtown bar. "There's already enough vinyl and cumbia being played," Prado said. "What other kind of Latin music is not being played?"
This wasn't a revelation for Prado, but rather an insight into the types of events he attended when he was younger: parties that fused sounds from merengue to cumbia to rock en Español. "I want to see a night like the ones I used to go to," Prado said.
In the mid-2000s, countless young Latinx would flock to places in the South Bay like the now-closed Barcelona. During its glory years, the Sunnyvale nightclub went through multiple name changes (Monaco, Palladium), and it was easily one of the most popular places to listen to these genres as well as see live bands from Mexico and South America touring through the Bay Area. "You don't see anything like that anymore," Prado lamented.
In December of 2017, he took the plunge and booked his party, despite the risk of doing it so close to the holidays. The Legionnaire Saloon was the perfect location, not only because of Prado's already successful relationship with the team there but because of the bar's proven support for showcasing Latinx music. In August alone, there were four back-to-back nights dedicated to this type of music, all held at prime slots on weekend nights.

[embed-2]
Prado's MVLO MVLO took off, and since its inception last year, more and more people have taken notice. One of his most successful parties was undoubtedly the June edition when he brought New York heavy-hitter Sara Skolnick, the Ecuadorian-Lithuanian DJ Riobamba. On this particular night, San Jose's DJ Mare. E. Fresh and San Francisco's Alma Hustla were also part of the bill.
Prado is already planning the next few months of bookings and expects the Halloween edition to attract even more new faces. "I want to be able to connect with more people and other DJs, and see who they connect with," Prado said. "The possibilities are endless."
A few blocks away from The Legionnaire, another new party takes place every second Saturday of each month. The Sazon Libre crew first took over AU Lounge in February — Diego Herrera, one of the founding members of the DJ collective, sought the opportunity. "I had a conversation with the crew at AU Lounge, and we said, 'Let's try it out, let's see how it goes,'" Herrera said.
Herrera has seen the enthusiasm around this new night. "There's a desire for more Latin music," Herrera said. "With the current state of music, you are now hearing bilingual songs on the radio."
The reception has been positive, and the crowds have increased as the months have gone by. "It feels different now," he said. "There's been a reawakening in the interest in Latin music. It's stronger than before."
This resurgence also shows that more events are still needed to showcase this wide-ranging and eclectic mix of sounds. There's a music scene beyond those who enjoy cumbia and salsa, and these forces should come together to explore new ways to expose others to these sounds on a grander scale.
One idea that both Herrera and Prado agreed on is the need for a Latinx music festival in Oakland that could bring together the endless number of local bands and DJ collectives that individually create their own events already. "I would love to see an event where everyone can come together," Herrera said.
Down in Los Angeles, the two-day Tropicalia Fest is already in its second year. This November, Cardi B, Chicano Batman, Natalia Lafourcade, and even old-school cumbia bands like Los Angeles Azules will be playing together under the same roof. Something like Tropicalia seems ripe for Oakland.
"There needs to be an organizing head of sorts [to make the event happen], and that's the toughest part," Herrera said. "Organizing events like this is not easy. It takes time."
Herrera is hopeful that it will happen eventually — but it will take locals to band together and push for it.
"Do Latinos have a space in nightlife in Oakland?" Herrera said. "It's really a question of, what are Latinos doing to perpetuate their place in the community?"

[embed-1]