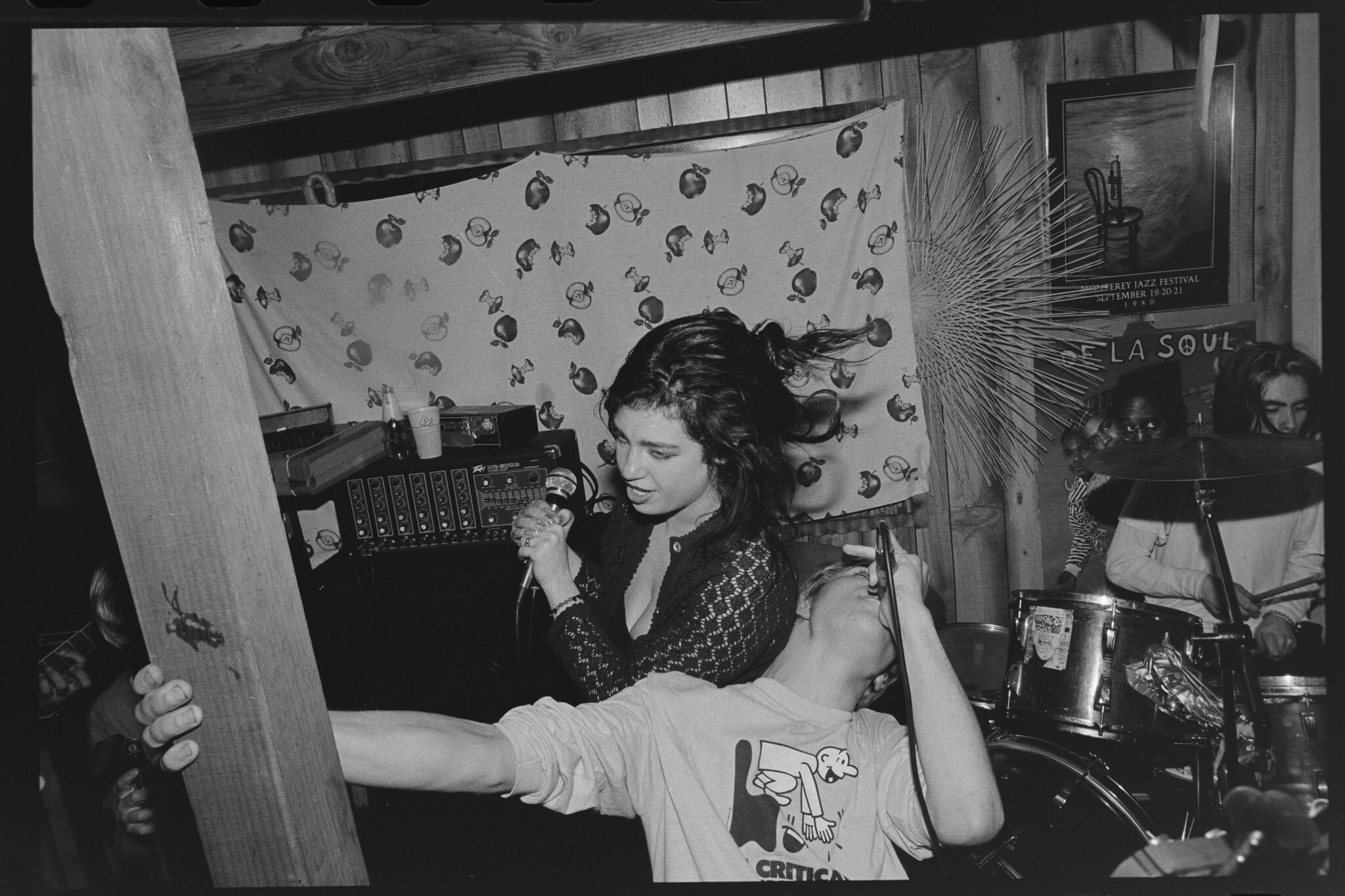 In 1985, a young Tim Armstrong left the East Bay for New York in search of a better punk scene. Later that same year, the future Operation Ivy and Rancid guitarist was shocked to read about a new club being built at 924 Gilman Street in Berkeley in an issue of
Maximum Rocknroll
.
"'What the fuck am I doing in New York City when a punk rock club is opening up in my neighborhood?'" Armstrong recalled saying. "So right there, for me, everything changed."
This story is one of many from
Turn It Around: The Story of East Bay Punk
, a sprawling, nearly three-hour film that chronicles the evolution of punk in the Bay Area. The film centers the East Bay's vibrant DIY punk scene that was anchored by Gilman and influential indie label, Lookout Records — a scene that ultimately led to the global rise of mainstream punk in the mid-Nineties.
The brainchild of Green Day,
Turn It Around
is set to premiere at SF DocFest on May 31 and has secured a deal with distribution company Abramorama for a national theatrical run.
The project's first iterations included a documentary of Green Day's early days and a chronicle of the influential bands from that era (Neurosis, Rancid, Jawbreaker, Operation Ivy). Green Day singer Billie Joe Armstrong asked friend and musician Corbett Redford (singer in the satirical folk-punk band, Bobby Joe Ebola and the Children MacNuggits), if he knew anyone that could direct the documentary. Redford suggested himself.
"I know the effect this scene had on the world. I remember it. There are people all over the place that still subscribe to it." Redford said. "Green Day brought East Bay culture to the world."
Members of Green Day and Redford quickly realized the story they wanted to tell went beyond that of a handful of bands. So, Redford took it upon himself to amass interviews from the entire community: Gilman volunteers, zines makers, doormen, scene regulars.
"It couldn't be just about the bands. The experience was created by everyone that was there," said Kamala Lyn Parks, a former tour booker who worked as a historical consultant on
Turn It Around
. "It wasn't just about people who were in bands. The expectation was that you weren't passive. And there's a celebration of the people who did other things," Parks explained.
The film's depiction of the Bay Area's Eighties punk scene is indiscernible from any punk scene in America. The distinction appears in 1986 with the establishment of Gilman, then formally known as The Gilman Street Project, by
Maximum Rocknroll
founder Tim Yohannan and a handful of show promoters and hardcore scenesters.
[pullquote-1]Out of Gilman, a new culture of punk emerged that was not defined by suburban angst and its ensuing drugs and violence, but by the desire to create a safe space where racism, sexism, and homophobia were not permitted. A sign at Gilman's entrance clearly stated those sentiments. The all-ages venue was also intended to be a safe place for younger kids. Although not 100% successful in praxis, the club shifted the values of punk towards thoughtfulness and inclusivity. Shows at the Gilman were about ethos, not genre and kids danced around with goofy smiles and rode tricycles in the pit.
"Gilman encouraged more of a sense of community. You could succeed a lot better than if you were nomadic" Parks said.
Turn It Around
devotes just as much time to the critical bands and pivotal moments of the East Bay's punk scene as it does to the obscure ones. The film covers weird East Bay bands like Sweet Baby Jesus, Blatz, Yeastie Girlz, and Michael Franti's first band, The Beatnigs. Lesser known movements like the vibrant queercore scene (notably led by Pansy Division and Tribe 8), Gilman's quasi-feud with the riot grrrl scene and a DIY play that a young Miranda July put on at Gilman also make it in the film.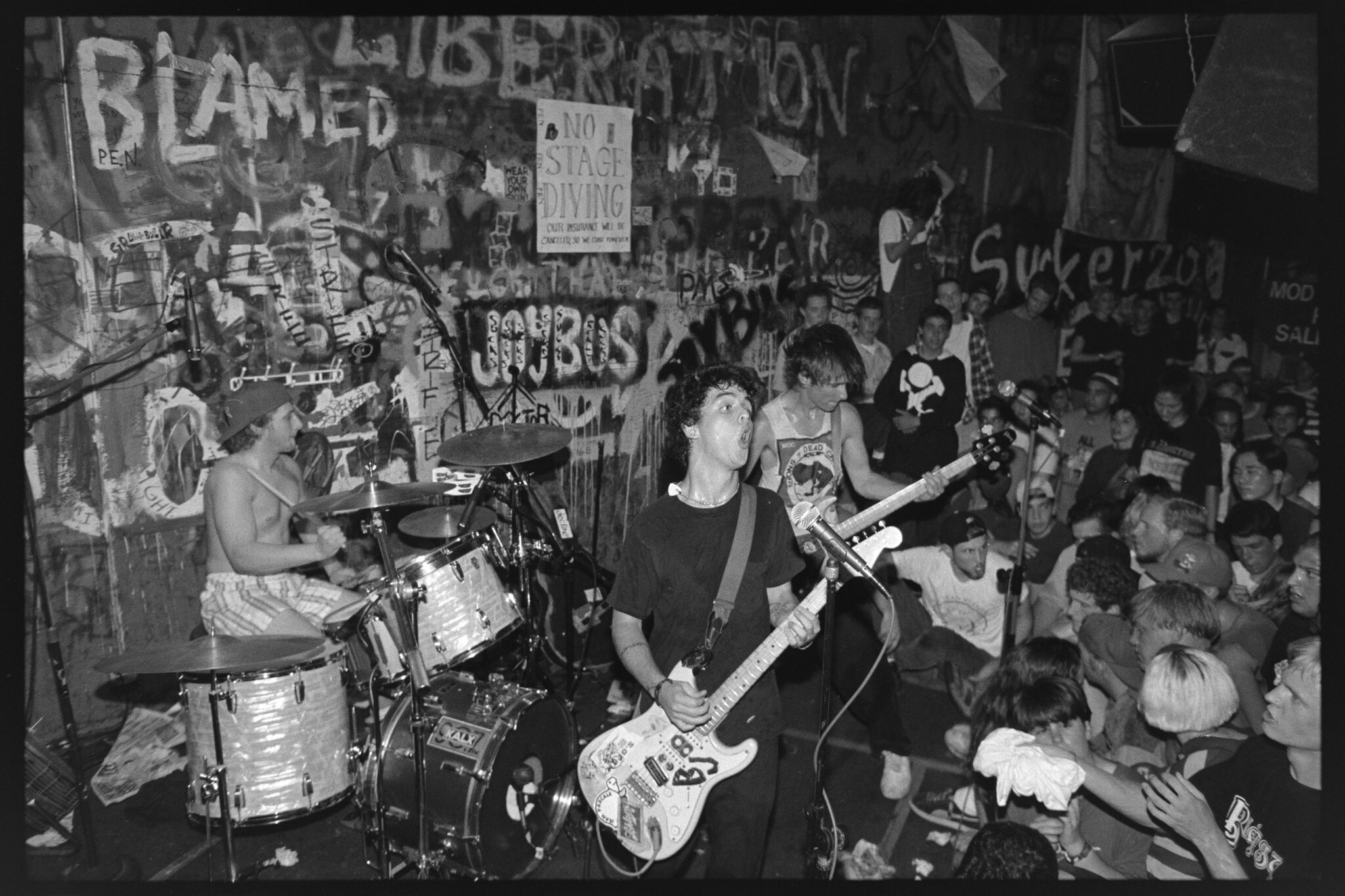 Through the process of making
Turn It Around
, Redford travelled the country and worked with musicians he has long admired, from Bikini Kill's Kathleen Hanna to Fugazi's Ian MacKaye and Primus' Larry LaLonde.
Most surreal for Redford was working with Iggy Pop, the film's narrator. "I was so nervous. We talked about cats mostly. Then it was like talking to anybody," Redford said of their first phone call. "Suddenly, I'm collaborating with Iggy Pop. That's awesome."
Redford's wife calls him the "punk whisperer," referring to the role he was destined for. "Punk tells you, you don't have to ask for permission to be who you want to be. Just go out and do it," Redford said.
"Keep doing it. Eventually you'll get better at it. Then maybe when you're 41, you'll get to make a movie with all your heroes."
The film premieres on Wednesday, May 31, 7pm. Alamo Drafthouse Cinema, 2550 Mission St, San Francisco, EastBayPunk.com.