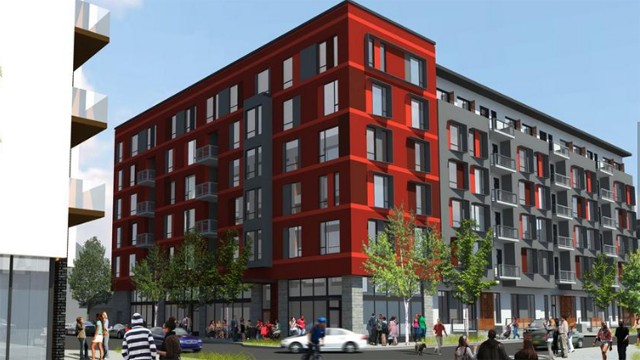 Stories you shouldn't miss for Dec. 4, 2018:
1. State Sen. Scott Wiener, D-San Francisco, has introduced a new version of a transit-housing bill that would
allow taller and denser housing near mass transit hubs
in an effort to ease the state's housing shortage and help reduce greenhouse gas emissions, reports Liam Dillon of the
LA Times
$. The new legislation, SB 50, would allow buildings of up to four to five stories tall near BART stations and other rail hubs in the state and would loosen local restrictions on housing near bus routes. A similar bill, SB 827, by Wiener that would have allowed buildings of up to eight stories in height failed to get out of committee earlier this year.
2. Sacramento lawmakers are poised in the coming year
to expand free preschool for children from low-income families
, reports Melody Gutierrez of the
San Francisco Chronicle
$. Gov.-elect Gavin Newsom supports such a plan and Democrats now dominate both houses of the legislature. The program, which could help an additional 100,000 children, ages 3 and 4, is estimated to cost $1.3 billion over three years.
3. State Sen. Nancy Skinner, D-Berkeley, has proposed legislation that would
bar jails from releasing inmates in the middle of the night
, in response to the death of a woman last July after she was released from Santa Rita Jail in Dublin at 1:25 a.m. when BART was no longer running, reports Peter Fimrite of the
San Francisco Chronicle
$. Under Skinner's bill, jails would have to give inmates the choice of being released during the day.
4. State Sen. Jerry Hill, D-San Mateo, plans to propose a ballot measure that would "
require children who receive the state's property inheritance tax break to live in their parents' homes
," reports Liam Dillon of the
LA Times
$. Existing law "has allowed celebrities, out-of-state professionals, and other wealthy heirs to collect large sums in rental income from their parents' homes while paying small property tax bills."
5. And UC Berkeley
reached a settlement agreement
with conservative student groups who sued the campus, alleging discrimination, reports Sophia Brown-Heidenreich of the
Daily Cal
. Under the agreement, Cal will pay the groups $70,000 to cover their legal costs and has promised to revise its campus event permit provisions.
$ = news stories that may require payment to read.