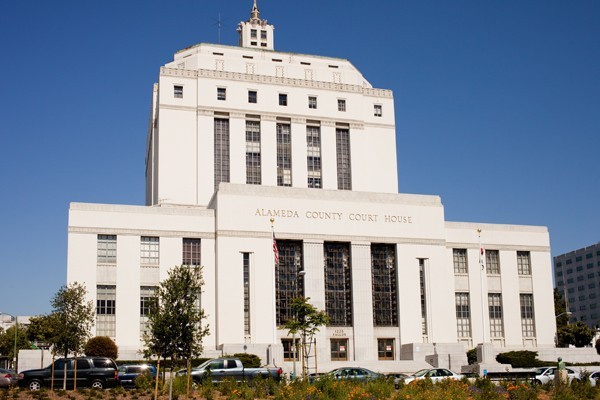 News you don't want to miss for Dec. 31:
1.
An eviction case involving four homeless women who call themselves "Moms 4 Housing" was delayed Monday by an Alameda County judge
, KPIX reports. The women moved into a vacant house in West Oakland without the permission of the property owners and would not leave. Several Oakland elected officials have come out in support of the women in a story that is gaining more attention by the day.
2.
Uber, Postmates, and two other defendants sued California in U.S. District Court on Monday alleging the state's new gig-worker law that reclassifies contract workers as employees is unconstitutional
, CNBC reports. Assembly Bill 5 goes into effect on Wednesday.
3.
California's new law prohibiting private prison contracts, authored by Oakland Assemblymember Rob Bonta, is also being challenged in court
, the
San Francisco Chronicle
reports. The lawsuit, filed in federal court on Monday asserts Assembly Bill 32 "undermine[s} and eliminate[s] the congressionally funded and approved enforcement of federal criminal and immigration law by U.S. Immigration and Customs Enforcement, the U.S. Marshals Service, and the U.S. Bureau of Prisons within the State of California." $$
4. No lawsuit is going to stop this next item from happening.
Average PG&E bills will go up by $3.29 starting this week
,
SFGate
reports. The increase was previously approved, but another average increase of nearly $6 a month could be on the horizon, pending approval from the California Public Utilities Commission.
5.
Cal beat Illinois, 35-20, in the RedBox Bowl in Santa Clara
, the
San Francisco Chronicle
reports. It was the Golden Bears' first bowl game victory since 2015. They finish the season with an 8-5 record. $$
$$ = Stories you may have to pay to read.