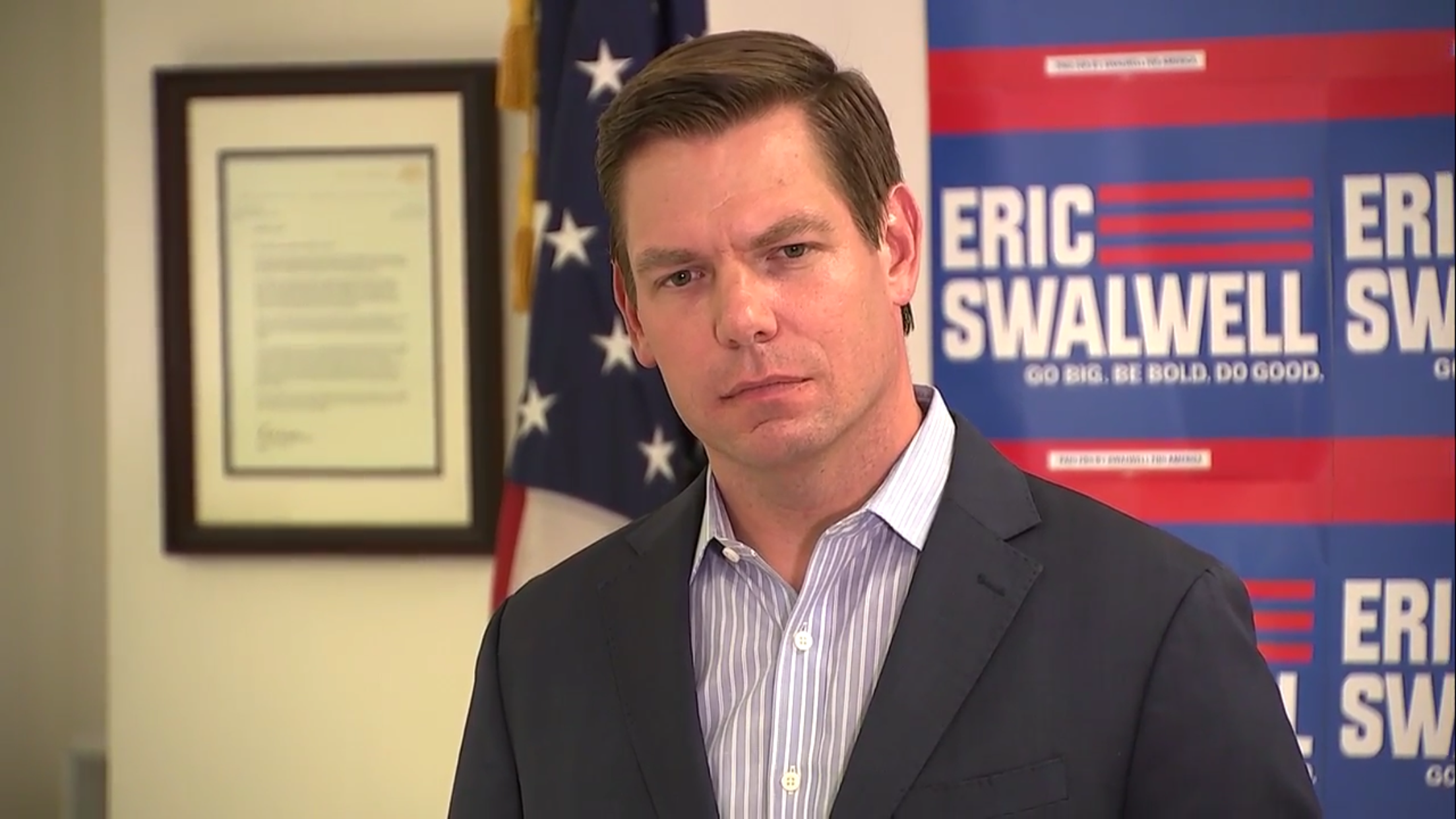 News you don't want to miss for July 9:
1. Ghost Ship trial: An emotional Derick Almena, the founder of the warehouse collective charged with 36 counts of involuntary manslaughter,
testified Monday that he was misled about the condition of the building by the owners, the Ng family
,
Bay City News
reports.
2.
East Bay Rep. Eric Swalwell's three-month odyssey for the White House ended Monday
,
Politico
reports. Swalwell said he made the decision to withdraw from the race after gaining no momentum following last month's presidential debates. Swalwell isn't going away, though, he also announced that he will run for re-election to his congressional seat. Now word yet on whether Hayward Councilmember Aisha Wahab will stay in the race.
3.
The on-off-on again bid by the Trump administration to add a citizenship question to the 2020 U.S. Census faces a difficult path for success
, writes Ted Hesson and Josh Gerstein in
Politico
.
4.
Legislation that would create a $21 billion fund to limit PG&E's risks from future claims associated to wildfires, was approved in the state Senate
, the
San Francisco Chronicle
reports. $$
5. It was reported last week that PG&E was deploying helicopters to monitor potential flare ups that could lead to wildfires up north.
Berkeleyside
reports
PG&E has been using choppers over Berkeley and the East Bay to do the same
.
6. "Fifty years after Sen. Kamala Harris was bused to Thousand Oaks Elementary School from her home in the Berkeley flatlands, the
district is still grappling with persistent racial and ethnic disparities that decades of concerted efforts have failed to eliminate,"
EdSource
reports.
7. Oakland Athletics third baseman Matt Chapman participated in Monday night's MLB Home Run Derby,
but failed to get past the first round
,
MLB.com
reports. Chapman and relief pitcher Liam Hendriks will represent the local nine in tonight's All-Star Game in Cleveland.
$$ = Stories you may have to pay to read.