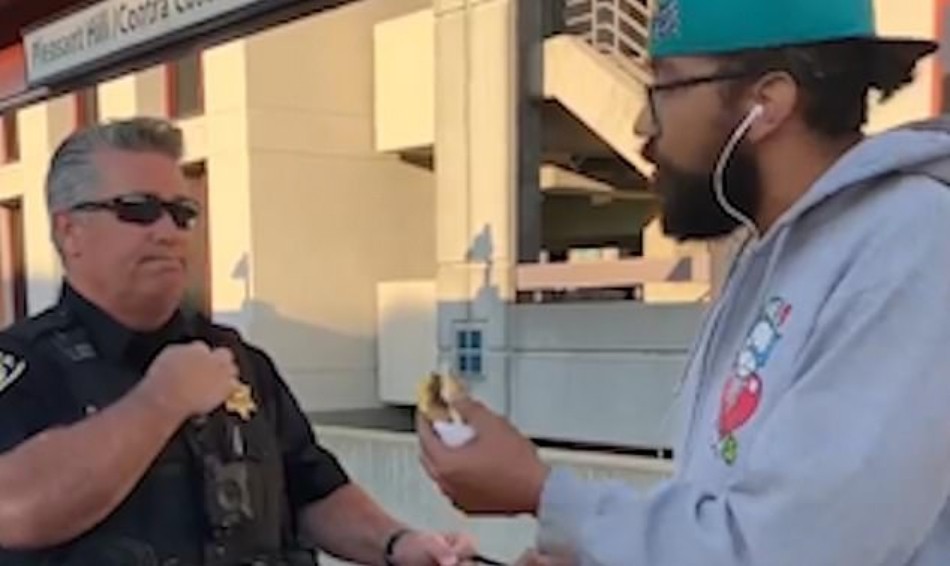 News you don't want to miss for Nov. 12:
1.
BART's general manager apologized to the African American man handcuffed and cited by BART Police last week for eating a sandwich on the station platform
, the
San Francisco Chronicle
reports. The police union's president, however, still believes the officer's response was justified. $$
2. It just keeps getting worse for Sen. Kamala Harris's presidential campaign.
A new poll shows she is polling at just one percent in New Hampshire
,
SFGate
reports. Harris closed some campaign offices in New Hampshire recently in order to focus on the first-in-the-nation Iowa Caucus.
3.
"Several victims of the Gilroy Garlic Festival mass shooting will file a lawsuit Tuesday alleging that negligent security led to the tragic event,"
KPIX reports. Three died and 17 were injured by a gunman last June at the popular festival.
4. Contra Costa County politics has sure been screwy over the last few months. Days after the county registrar was accused of using $130,000 in campaign funds for his own personal use, comes news that the county's
embattled Assessor Gus Kramer is running for supervisor
, the
East Bay Times
reports. Kramer was censured recently by the CoCo Board of Supervisors for creating a hostile working environment. $$
5.
Stephen Curry will require a second surgery on his broken left hand
, according to
CBS Sports
. Curry, however, said he plans to return to the team later in the season. Meanwhile, the Warriors' record dropped to 2-9 with a loss to Utah last night.
6.
Three local universities were invited to the NCAA Women's soccer tournament on Monday
,
SFGate
reports. Stanford received one of four top seeds, and will face Prairie View A&M. Cal will play South Bay rivals Santa Clara in the first round. This year Women's College Cup will be played at Avaya Stadium in San Jose.
$$ = Stories you may have to pay to read.