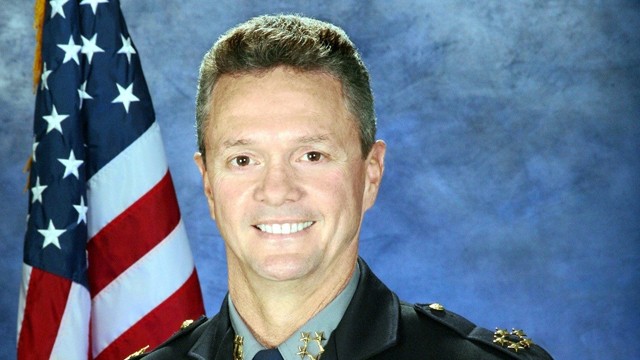 Stories you shouldn't miss for Nov. 21, 2017:
1. Alameda County Sheriff Greg Ahern is receiving a law enforcement grant from the Trump administration
because of his decision to cooperate with federal anti-immigration efforts
, reports Rachel Swan of the
San Francisco Chronicle
. Ahern's department, which is getting $1 million to hire eight law enforcement officers, is the only agency in the Bay Area to receive such a grant. Many agencies, including Oakland and Berkeley police, decided not to apply for the grants because the Trump Department of Justice is requiring cooperation with ICE.
2. Buyers need to make
$171,331 a year to afford the average home in the San Francisco metro region
, which includes Oakland and the rest of the East Bay, reports Richard Scheinin of the
Mercury News
$, citing a new study from the HSH.com mortgage information website. That's the second highest salary requirement to purchase a home in the nation, behind the San Jose metro area, where buyers need to make $216,181 annually to afford a median-priced house.
3. A federal judge
permanently blocked the Trump administration's plan to financially punish sanctuary cities
like Oakland, Berkeley, and Alameda, reports Bob Egelko of the
San Francisco Chronicle
$. The Trump DOJ had proposed to withhold billions in federal dollars from sanctuary cities that refuse to cooperate with ICE, but Judge William Orrick III ruled that the plan is unconstitutional. The ruling, however, does not impact the administration's decision to withhold criminal justice grants from sanctuary cities.
4. San Leandro has become
the latest city to decide to divest from Wells Fargo
because of the bank's credit card fraud scandal and its involvement in the Dakota Access Pipeline, reports Steven Tavares of the East Bay Citizen. The Leandro City Council voted 6-0 to divest from $700,000 in city assets from Wells Fargo.
5. And broadcasting personality
Charlie Rose
,
New York Times
reporter
Glenn Thrush
, and Michigan Democratic Congressmember
John Conyers
are the latest high-profile men to be accused of sexual harassment.
$ = news stories that may require payment to read.