Stories you shouldn't miss: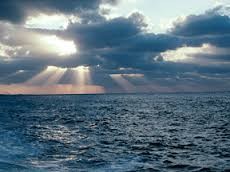 1. The world's oceans have been
warming at an increasingly rapid rate in the past two decades, as they absorb massive amounts of heat created by the burning of fossil fuels
, the
Chron
$ reports, citing a new study from scientists at Lawrence Livermore National Laboratory. The new data shows that deeper parts of the oceans are also warming up.
2. Greenhouse gas emissions
are also warming lakes around the world — at even a faster rate than oceans
, the
Chron
$ reports, citing a new international survey. The survey of 235 lakes worldwide, including Lake Tahoe, found that the water temperature of lakes "has risen by an average of 0.61 degrees Fahrenheit during every decade for at least the past 25 years."
3. Protesters with the group
Black.Seed shut down the westbound lanes of the Bay Bridge on Martin Luther King Jr. holiday
, after driving onto the bridge, parking their cars, and chaining themselves together, the Bay Area News Group$ reports. Police arrested 25 demonstrators. The protest followed a large march in Oakland.
[jump] 4. The number of classroom
teachers working with "substandard" permits and credentials has more than doubled in California in the past two years
as the nation's teacher shortage crisis deepens, EdSource reports (h/t Rough & Tumble).
5. And ex-San Jose Mayor Chuck Reed announced that he plans to
delay until 2018 his proposed statewide ballot measure that seeks to slash public-employee pensions
, the
LA Times
$ reports.