Stories you shouldn't miss: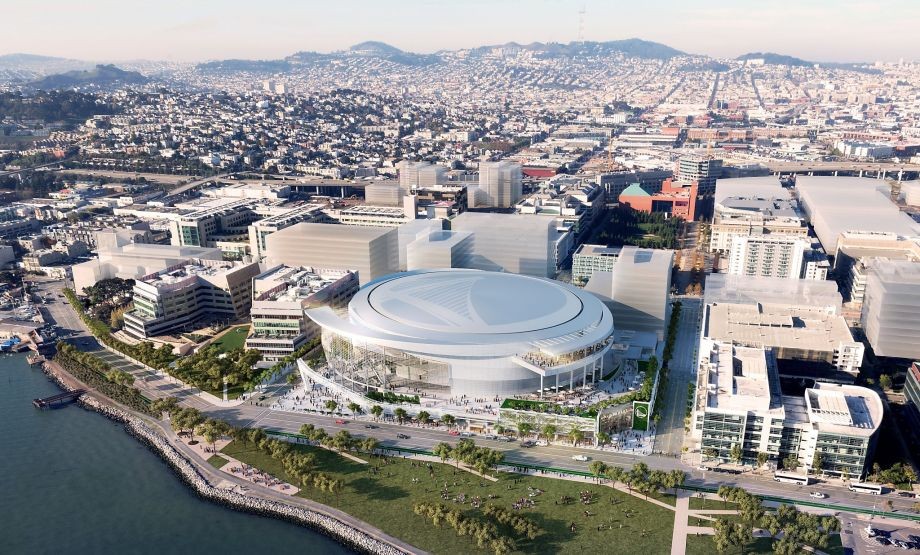 1. The Golden State Warriors
must solve potential traffic problems
related to its planned arena in San Francisco in order to win approval from nearby UC San Francisco Medical Center, the Bay Area News Group$ reports. The primary issue concerns when the Warriors arena will be in use on the same nights as San Francisco Giants home games. In order for the arena to pencil out financially, the Warriors need to rent out the facility for concerts and other events when the team is not playing. Some wealthy UCSF donors, meanwhile, say they will fight the arena regardless of whether a deal is worked out over traffic.
2. A second Oakland public employee union
has voted to authorize a strike
if negotiations with the city fail to produce a new contract, the
Trib
$ reports. Members of IFPTE Local 21, which represents middle managers, okayed a strike. Previously, SEIU Local 1021, which represents rank and file workers, authorized one.
[jump]
3. ICYMI: A group of regional builders
has sued the City of Oakland in an attempt to overturn a requirement that they set aside up to 1 percent of costs for public art installations
, the
Trib
$ reported late last week. The builders claim the law violates their First Amendment rights.
4. ICYMI: The City of Berkeley
shut down the aging Berkeley pier because of significant structural problems
, Berkeleyside reported last week. It's unclear when or if the pier will be reopened.
5. The Richmond City Council is scheduled for a second and final vote tonight
on a proposed rent control measure
, the
Chron
$ reports. The council previously gave preliminary approval to the plan in response to skyrocketing rents in the city.
6. State Assembly leader Toni Atkins has introduced legislation that would
ban the import of elephant ivory and rhino horn items in California
, the
SacBee
$ reports. Atkins' bill coincides with an announcement by President Obama over the weekend, proposing
federal rules to prohibit ivory imports in response to the mass slaughter of elephants in Africa
. San Francisco and Los Angeles are two of the biggest import hubs for elephant ivory in the nation as the demand for ivory among the Chinese-American middle class has soared in recent years.
7. And the Ninth Circuit Court of Appeals
dismissed a lawsuit filed by two Chinese-American groups that want to overturn California's ban on the sale of shark fins
, the
Chron
reports. The groups have not decided whether they plan to appeal.