Stories you shouldn't miss: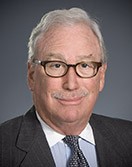 1. The scandal involving PG&E and the state officials who are supposed to regulate the industry deepened with the firing of top executives and the revelation that the California Public Utilities Commission
helped Pacific Gas & Electric Co. select a favorable judge in a case related to the 2010 San Bruno disaster
, the
Chron
reports. Emails showed that PG&E officials pressed PUC commissioners Michael Peevey and Mike Florio, and Peevey's chief of staff, to make sure that the PUC appointed a judge who would be favorable to PG&E in a case that will determine how much customers will have to pay to upgrade PG&E gas pipelines. Peevey ousted his chief of staff as a result of the emails and three top PG&E executives were canned.
[jump] 2. Governor Jerry Brown signed legislation that requires motorists to provide
at least three feet of space to bicyclists
when passing them, the
Chron
reports.
3. The state Supreme Court has opened the door for CalPERS
to sue two top investment ratings agencies
for their inflated ratings of toxic mortgage securities that caused the Great Recession, the
SacBee
$ reports.
4. State Senator Rod Wright, who was convicted of voter fraud,
resigned from office
after he was sentenced to ninety days in jail, the
SacBee
$ reports.
5. And a fast-moving fire
tore through the historic town of Weed
near Mount Shasta, the
Chron
reports. It was one of twelve large fires currently burning in the state.