Stories you shouldn't miss: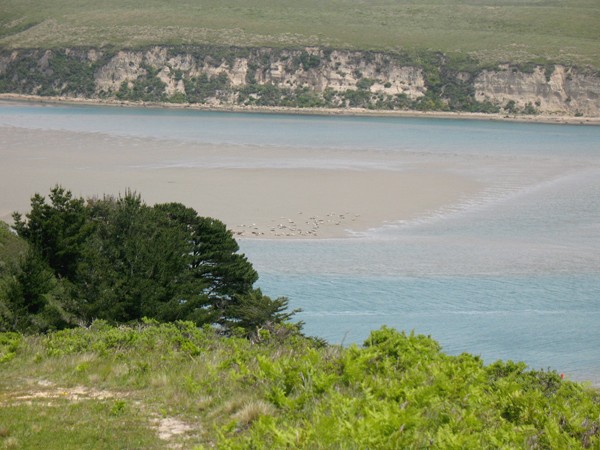 1. After numerous court defeats, Drakes Bay Oyster Company has finally agreed to abandon its legal case against the Obama administration and
will cease operations
at Point Reyes National Seashore by December 31, the
Marin IJ
$ reports. As part of a settlement agreement with the National Park Service, the federal government has agreed to pay for cleaning up the oyster farm's operations. The move will make way for the first federally protected marine wilderness on the West Coast.
2. Federal prosecutors have launched
a criminal investigation of the PG&E judge-shopping scandal
involving the California Public Utilities Commission, the
Chron
reports. Previously released emails showed that top CPUC officials helped PG&E oust two judges that the utility didn't like and replaced them with a judge favored by PG&E in a case related to the 2010 deadly pipeline blast in San Bruno. Newly released emails, meanwhile, show that CPUC President Michael Peevey lobbied PG&E officials to donate money to a ballot measure campaign. In addition, the
SacBee
$ reports that Governor Jerry Brown
has returned campaign donations from PG&E executives
.
[jump] 3. Legal experts say that the US Supreme Court may decide to allow lower courts to overturn gay-marriage bans throughout the nation and
extend same-sex marriage rights to all fifty states
, the
Chron$
reports. Yesterday, the high court refused to hear appeals involving overturned gay-marriage bans in five states, indicating that there are not enough votes on the court to maintain bans on same-sex weddings in the United States.
4. Facebook bus drivers
are pushing to unionize
, citing low pay and poor working conditions, the
LA Times
$ reports.
5. And a new law went into effect this week in Berkeley that
prohibits the feeding of wild animals
in city parks and public spaces, Berkeleyside reports.