One of the Bay Area's first and most beloved medical cannabis dispensaries,
Berkeley Patients Group
, turns fifteen this month and is celebrating with harvest deals and a day-long party on Halloween with free snacks, deep discounts, live music, and costume fun.
BPG is also selling limited edition, numbered, screen-prints commemorating the milestone. East Bay artist
Ben Marlow
will do 100 signed posters, produced with master printer and exhibiting artist
Thomas Wojak
in Vallejo, CA. Proceeds from the prints' sale benefits the
Women's Cancer Resource Center
.
BPG was
founded in 1999
by HIV patient-activist Jim McClelland who soon after died from complications from the virus. Since then, the dispensary has become a model for safe access to the botanical, and is often visited by politicians seeking to understand medical marijuana. 
The City of Berkeley in 2009 declared October 31, 2009 "Berkeley Patients Group Day", stating:
…they have improved the lives and assisted the end-of-life transitions of thousands of patients; been significant donors to dozens of other organizations in our city; shaped local, state and national policies around medical cannabis; pioneered scientific regulation of medical cannabis provision through the formation of the California Medical Cannabis Safety Council; forged partnerships with the best scientific and legal minds in the field, nationally and internationally; and have made "Berkeley" synonymous with best practices in the emerging field of medical cannabis, here and abroad.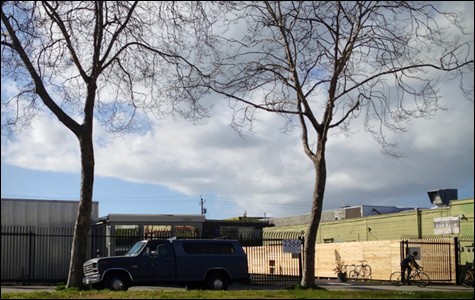 BPG faces more battles ahead, however. US Attorney Melinda Haag forced the closure and
re-location
of the dispensary once. Haag's office is again attempting to seize BPG's rented property at 2366 San Pablo Avenue, saying the club is too close to a pre-school.
Mayor Tom Bates said in a 2013 statement: "Berkeley Patients Group has complied with the rules and caused no problems in the city. The federal government should not use its scarce resources to harass local law-abiding businesses."
BPG, along with the
City of Berkeley
, is due in court this winter.