Stories you shouldn't miss: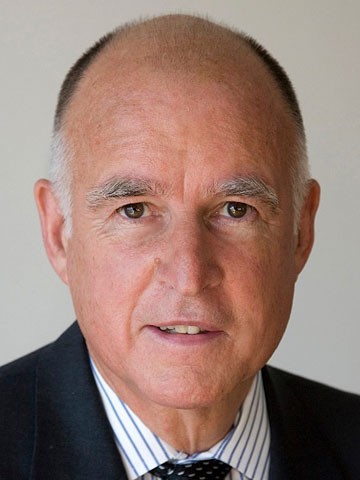 1. Governor Jerry Brown said he will seek to r
educe the use of fossil fuels in cars by 50 percent
in the next fifteen years as part his plan for addressing climate change, the
SacBee
$ reports. But environmentalists, demonstrating outside of Brown's inauguration, mocked the governor for his support of fracking in California. Brown also said he would seek to address the state's $67 billion infrastructure backlog, but offered no plan on how to do so.
2. The California Fair Political Practices Commission issued
a record number of fines
for ethics violations by public officials last year: 332, the
LA Times
$ reports. The FPPC also issued 673 warning letters to public officials who violated state ethics laws.
[jump] 3. The Oakland City Council voted 6-1-1 to elect Councilmember Lynette Gibson McElhaney
as the panel's president
despite her
ethics troubles
. Gibson McElhaney failed to file her campaign finance reports last year in violation of city and state laws and failed to pay her state and/or federal taxes for five out of seven years from 2006 to 2012.
4. Several restaurants in Oakland, Berkeley, and other Bay Area cities are now charging customers
a 15 percent service fee
, the Bay Area News Group$ reports. The restaurants are then spreading the funds to all employees.
5. US Senator Dianne Feinstein is moving forward with plans t
o outlaw torture by CIA officials
in the wake of her sweeping report on harsh interrogation methods used by US officials, the
Chron
reports.
6. Safeway has agreed to pay
a $9.87 million fine
for improperly disposing of hazardous waste materials, the
Chron
reports.
7. And Oakland's new mayor Libby Schaaf
was sworn into office
yesterday, along with new council members Annie Campbell-Washington and Abel Guilen.