Stories you shouldn't miss:
1. #BlackBrunch protesters demonstrated peacefully against police brutality on Sunday
in Jack London district restaurants in Oakland
, the
LA Times
$ reports. The African-American demonstration coincided with the first #BlackBrunch event in Manhattan. It was the second such protest in Oakland, following an earlier one in Rockridge.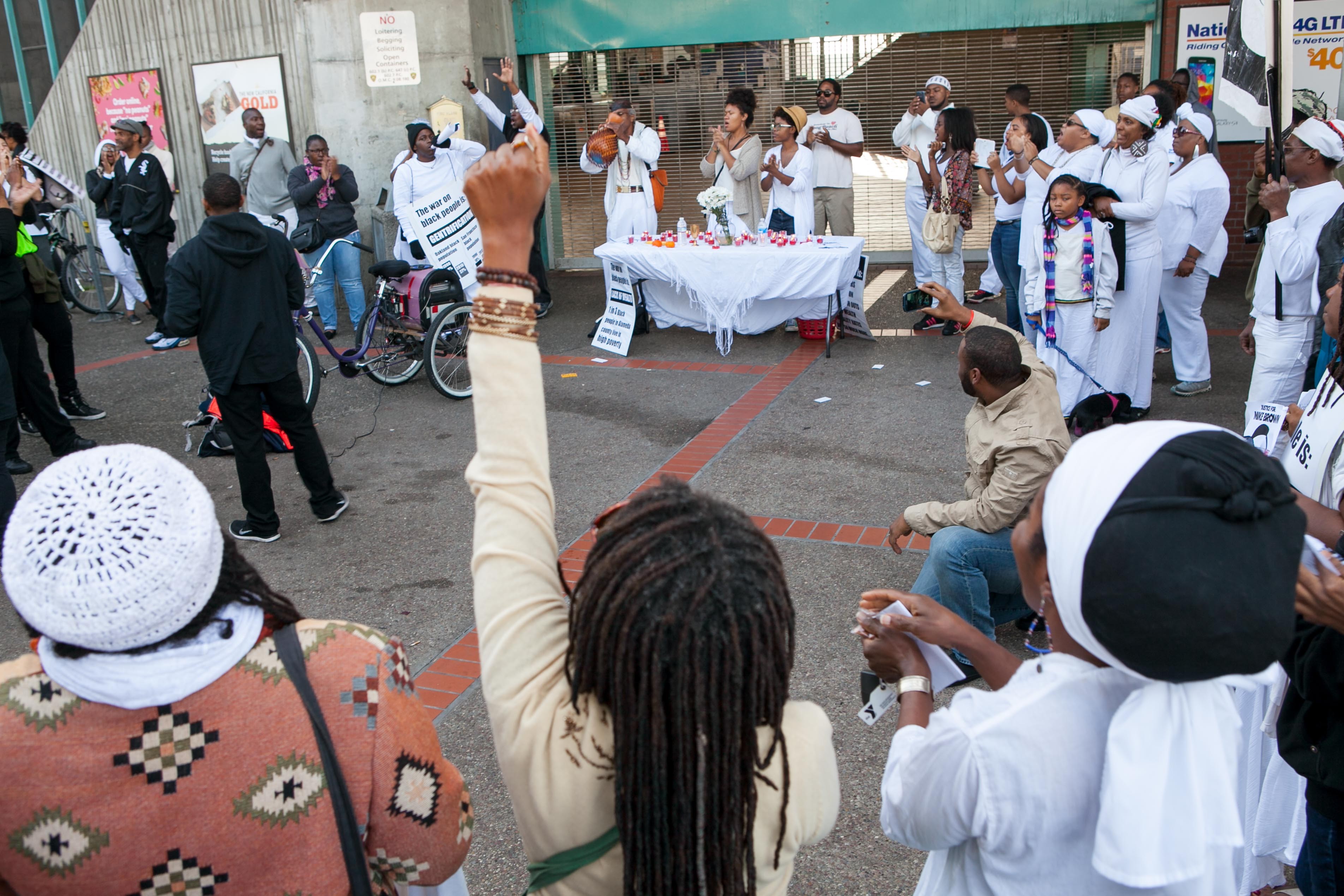 2. BlackOut Collective members called on BART police t
o drop a proposed $70,000 fine
to be levied on demonstrators who peacefully shut down the West Oakland BART station on Black Friday, the
Trib
$ reports. Demonstrators also want BART police to drop criminal charges filed against fourteen African-American protesters.
[jump]
3. Undocumented immigrants
are streaming to DMV offices
throughout the state to obtain driver's licenses under the new California law that took effect on January 1, the
Chron
reports.
4. California's $68 billion bullet train project is scheduled
to break ground tomorrow
, with crews beginning work on the first stretch of track in the Central Valley, the
Mercury News
$ reports. When complete, the high-speed rail project will connect the Bay Area to Los Angeles.
5. Two recent deaths on the UC Berkeley campus
are being attributed to alcohol intoxication
, the
Chron
reports.
6. And despite the heavy rains in December, the snowpack in the Sierra
is just 33 percent of normal
for this time of year, the
LA Times
$ reports.