Stories you shouldn't miss:
1. In the wake of recent incidents in which police have detained citizens who were video recording their activities, new bipartisan legislation is moving forward in Sacramento that
would affirm the rights of people to record police
, the
LA Times
$ reports. Although videotaping police in public has long been legal in the state, police sometimes have arrested bystanders for allegedly interfering with official police business. The new legislation, however, would affirm the legality of video recording — a move hailed by civil rights activists following the recent high-profiling killings by police officers nationwide.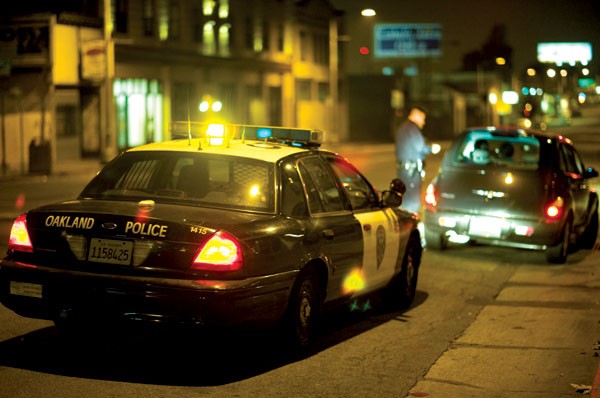 2. New legislation in the state capital also would require police agencies to
keep track of race and demographic data in all stops of motorists and pedestrians
, the
SacBee
$ reports. The data would then be forwarded to the state Attorney General's Office to determine whether police have engaged in racial profiling. Another bill would require police agencies to report to the state whenever someone dies in police custody.
[jump]
3. East Bay MUD and other water agencies are considering plans this week to implement
drought surcharges on residential water use
in order to meet Governor Jerry Brown's 25-percent-water-cutback mandate, the
CoCo Times
$ reports. East Bay MUD is considering a 25 percent drought surcharge along with an 8 percent general rate increase.
4. Fishery managers are poised to
close the commercial sardine fishing season
this year, because the fishery has collapsed, the
Chron
reports. Some environmental groups have blamed overfishing, and note that that sea lion pups have been starving in record numbers along the coast because their mothers have been unable to find enough sardines to eat.
5. And some members of the anti-vaxx movement in California say they will
pull their kids out of public and private schools
if the state legislature passes a bill that would ban the personal belief exemption on vaccines in California, the
Mercury News
$ reports. Parents say they will home-school their kids and are hoping that the threat of the loss of educational funds for public and private schools will force the legislature to rethink its plans.