Stories you shouldn't miss:
1. Three bombings in Brussels, Belgium
have left at least 31 people dead and dozens injured
, the AP reports (via SFGate). Two of the bombs detonated at the Brussels airport and the third exploded on rush-hour subway train in the city. Government officials suspect that the terrorist group Islamic State is responsible for the attacks.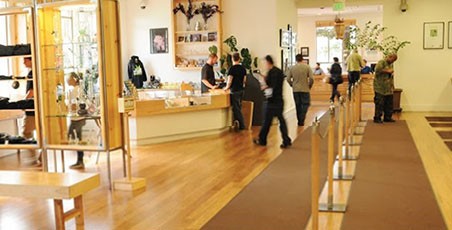 2. The US Supreme Court turned down an appeal by the City of Oakland and let stand a lower court decision
that said the city cannot help defend Harborside Health Center in court
, the
Chron
$ reports. The US Department of Justice is attempting to shut down the popular medical cannabis dispensary, and so the city tried to intervene in the case, contending that the DOJ's actions, if successful, will rob Oakland of millions in tax revenues. But the high court's ruling does not mean that Harborside is doomed, because in a separate case, a federal judge has ruled that the DOJ has illegally violated a Congressional directive that bans the feds from using taxpayer dollars to target medical cannabis dispensaries in states that have legalized medical pot — like California has.
[jump] 3. BART
resumed partial rush-hour service
to the line between the Pittsburg/Baypoint and North Concord stations, the
Chron
reports. However, the transit agency still has no idea why power surges in the area knocked fifty trains out of service.
4. In a surprise move, the US Department of Justice
indicated that the FBI might have a way to hack into the iPhone
of San Bernardino terrorist Syed Rizwan Farook, the AP reports. The DOJ has been attempting to force Apple to unlock the phone, but the new revelation could make that legal effort moot.
5. And the Berkeley High School boys' basketball team
won its first NorCal championship since 1921
, Berkeleyside reports. The Yellowjackets will play for the state championship on Thursday.