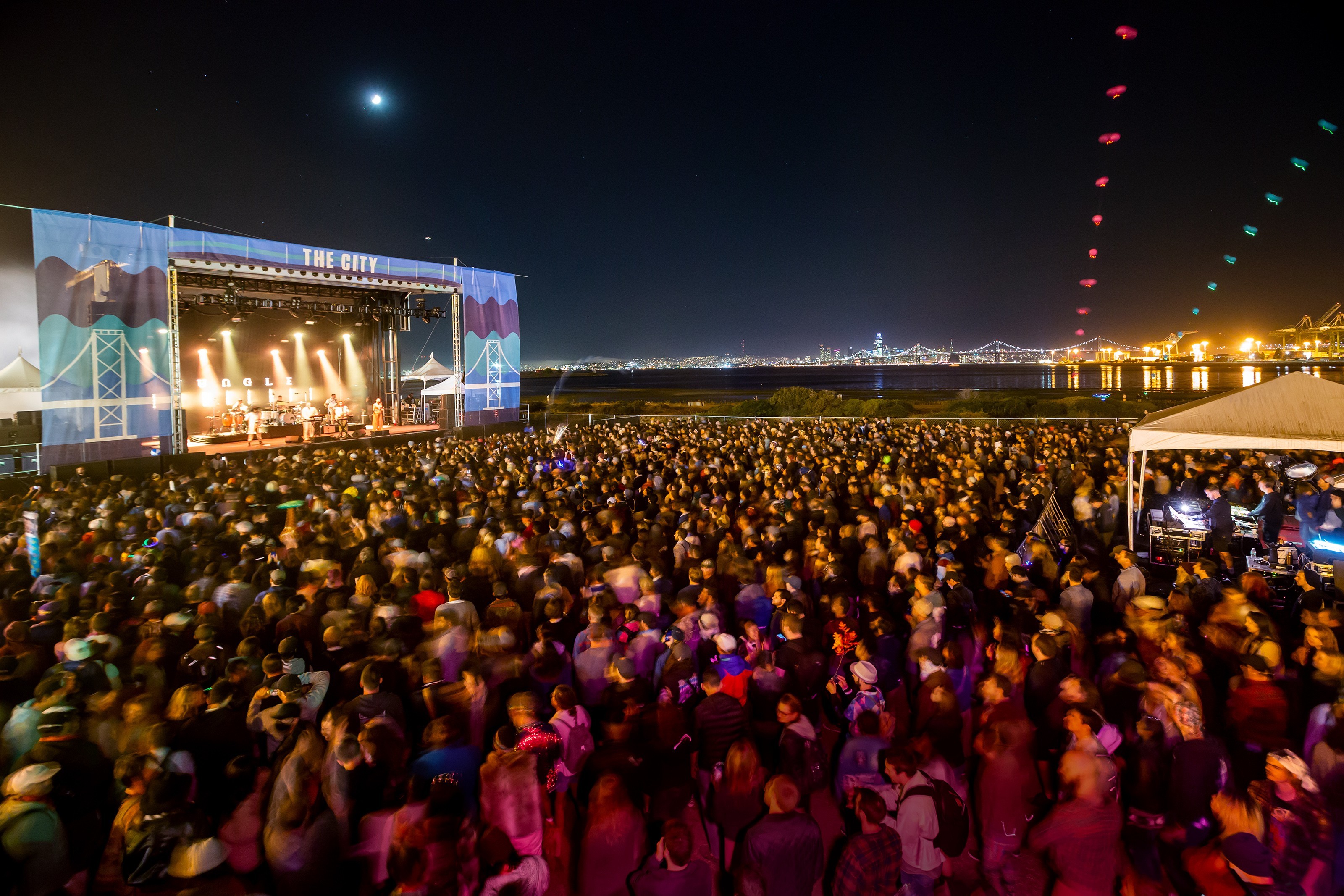 The Treasure Island Music Festival, which last year was relocated to Oakland's Middle Harbor Shoreline Park, was abruptly cancelled, the event's promoters announced on Monday. The move came in response to a July cease and desist order that the Bay Conservation and Development Commission issued to the Port of Oakland, the park's operator. The port apparently had been supposed to obtain commission permission for any events held at the park, but has consistently neglected to do so.
Event organizers have no plans to relocate this year's festival
.
NIMBY neighbors of a new bar at 1780 Telegraph Ave. are
protesting the issuance of a long-term liquor license
to the facility because they are shocked — shocked!!! — to encounter signs of life in downtown Oakland after 10 p.m., the
San Francisco Chronicle
reported. The new bar
Here's How, which recently won a Best Of the East Bay award
from this newspaper, is locked into a protracted battle with several NIMBY neighbors. Until the business can obtain a permanent license, liquor distributors are making the owner pay in advance for alcohol, eating into her operating capital. $$
California's largest operator of recycling redemption centers abruptly closed
its business on Monday, citing the dire economics of modern recycling, the
East Bay Times
reported. RePlanet had three redemption centers in Alameda, and 284 centers in total. The company cited decreased redemption value for aluminum and PET plastics, reduced state fee revenue, and increased costs of doing business as reasons for its decision, which will cost 750 people their jobs. $$
Jerome Singer, the East Bay scientist and inventor who pioneered the technology behind magnetic resonance imaging, died of natural causes at age 97, the San Francisco Chronicle reported. The UC Berkeley professor emeritus of engineering was the first person to use magnets to align blood in the human body to enable advanced imaging that we now take for granted.
Singer was eventually nominated for a Nobel Prize
, but the award in that field was ultimately given to a later MRI researcher. Singer was married to the late cult expert Margarate Singer, and was father of public relations executive Sam Singer. $$
Fire from a cigarette has temporarily closed Berkeley's memorably named Mo'Joe Café
, and displaced three seniors from their adjacent homes, Berkeleyside reported. Owner Adil Mouftakir said the business could reopen later this week, if lucky.
The Safeway store at College and Claremont in Oakland can no longer sell alcohol after being caught selling liquor to underage buyers for the third time in three years, Berkeleyside reported.
Shelves will be empty of liquor for the next two months
, according to an official with the Department of Alcoholic Beverage Control. The store's license will be on probation for two years after that.