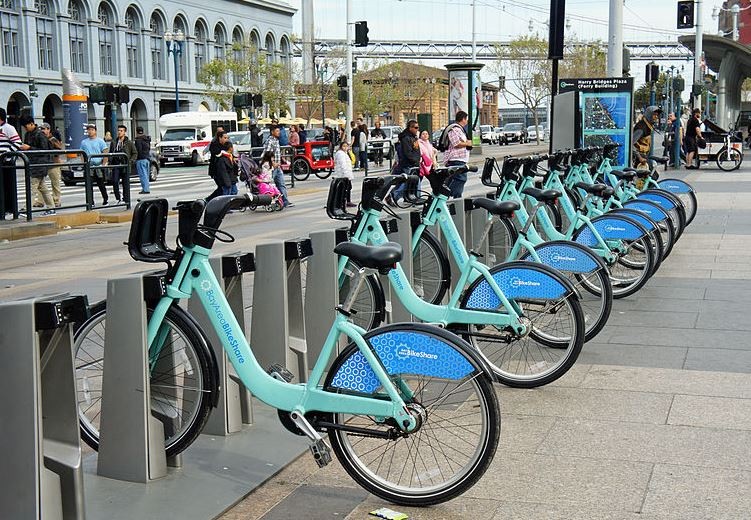 This week, the Oakland City Council is grappling with big increases in garbage collection rates for apartment buildings, and questions about the impact of bank lending on low-income communities. The council will also consider a resolution that would establish a Black Business and Arts District. And the city is taking steps to establish a bike sharing program similar to San Francisco's. The full agendas for this week are
online here.
Not on the agenda:
The council's Community and Economic and Development Committee was supposed to hold a hearing on the proposed
affordable housing impact fee
on Tuesday, according to a city memo dated December 18,
but the item has been moved to January 26
along with other important housing legislation.
[jump]
Garbage fees:
Last year, business owners
protested massive garbage and recycling rate hikes
that were included in the city's new contract with Waste Management (WM). Those rates were renegotiated, but now apartment building owners are being hit with
big "push service rates."
Push services rates apply when WM employees move garbage bins from the property line into the street to empty them. The rates start at $183.19 a month if WM employees move the bins from 0 to 25 feet, and the rates can soar as high as $931.22 a month if the bins need to be moved more than 100 feet from the property line,
according to a staff report.
The council is attempting to lower the rates, which are a significant financial hit to both landlords and tenants.


Black business and arts:
 On Tuesday, the Community and Economic Development Committee will decide whether to designate much of 14th Street in downtown Oakland a
"Black Business and Arts District."
The resolution to establish the district would "highlight, celebrate, preserve, and support the contributions of Oakland's black artists and business owners and the corridor as a place central both historically and currently to Oakland's black artists and black owned businesses."
Responsible banking:
On Tuesday
, the Finance Committee will receive an informational report on JP Morgan Chase's lending and community investment activities in Oakland. The council made JP Morgan Chase's representatives
promise to disclose detailed lending data by census tract
, and to improve outreach and services to low-income Oakland residents as a condition of awarding the bank the city's depository services contract in 2014.
Sharing bikes:
Also on Tuesday, the Public Works Committee
will hold a hearing
 on launching a bicycle sharing program for Oakland.
The plan
is to set up seventy stations across the city with 850 bicycles. A $149 annual pass is required to use the bikes. The program would launch this summer and is funded with state clean air money.