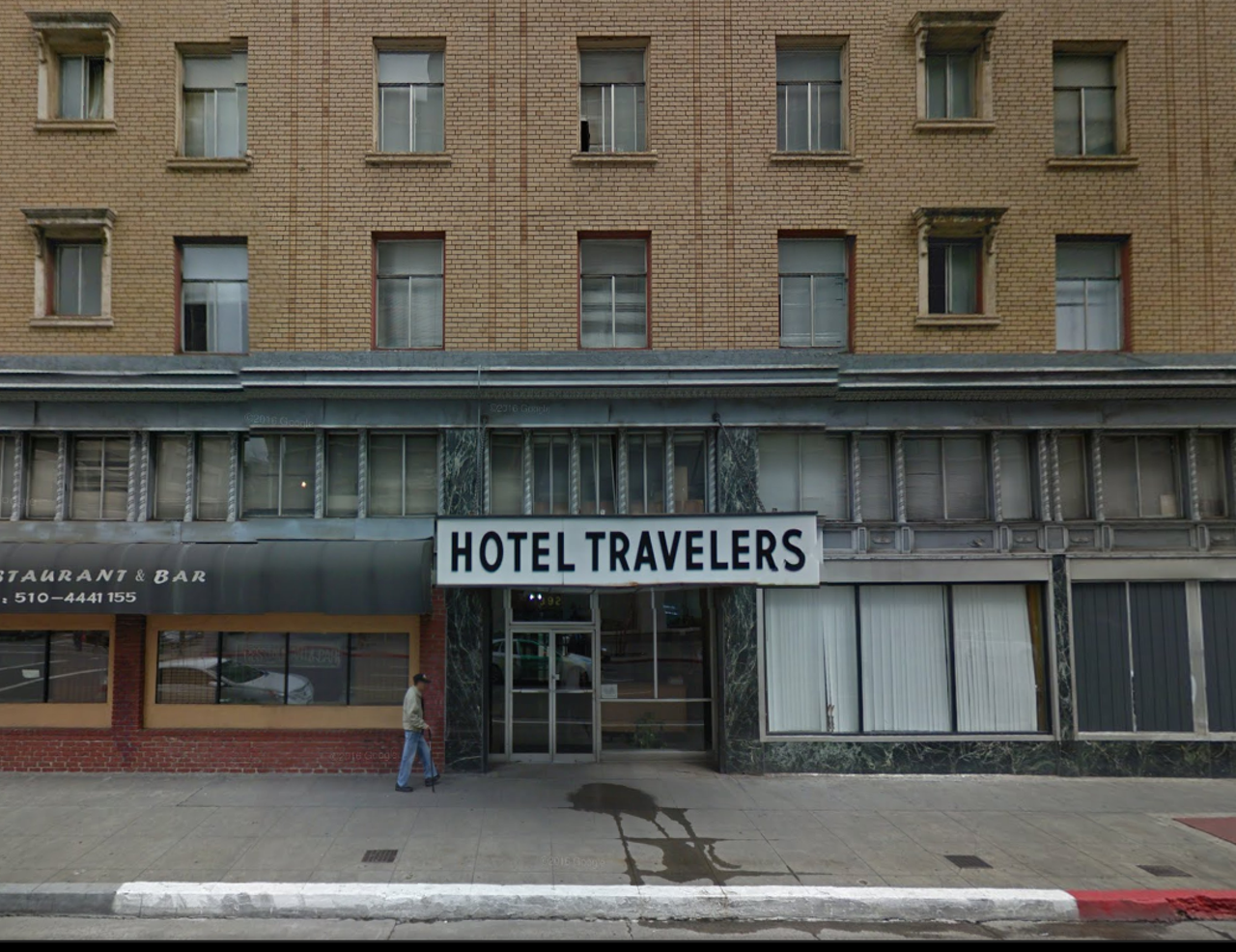 Landlords defeat Oakland SRO housing bill:
Legislation written by Assemblymember Rob Bonta that would have given the City of Oakland a powerful tool to preserve its single room occupancy hotels failed an assembly floor vote last week.
The bill's demise came after landlord and realtor groups lobbied against it.
AB 423
would have prevented owners of Oakland's SRO hotels from using the Ellis Act to evict tenants and turn these low-income housing units into condos, boutique hotels, offices, or to even demolish this crucial type of low-income housing.
Currently, state law only allows San Francisco and cities with a population above one million to preserve SRO housing by barring landlords from using the Ellis Act. Earlier this year, the Oakland City Council passed a temporary emergency moratorium on the conversion of SROs. That was only a temporary fix, however.
In 2004, Oakland had 31 SRO buildings with 2,285 units. Today, only eighteen hotels with 1,311 units remain. Some were converted to low-income permanent housing units. One was demolished. Others were transformed into boutique hotels, market-rate apartments, or student dorms.
Last year,
residents of the 70-unit Hotel Travelers had to relocate
after the new owner began demolishing the interior to rebuild it as a market-rate apartment building.
State affordable housing tax credits that have preserved three other Oakland SROs containing about 420 units will expire over the next 5-to-10 years, making them potential targets for conversion into more profitable types of housing or commercial space.
Social workers and housing policy experts say it's necessary to preserve Oakland's remaining SROs because they provide a crucial safety-net for those at risk of becoming homeless.
But state records show that lobbyists for Oakland's landlord group, the East Bay Rental Housing Association, spoke with members of the Assembly about Bonta's bill, as did the powerful California Apartment Association and the California Association of Realtors, just before it was voted down.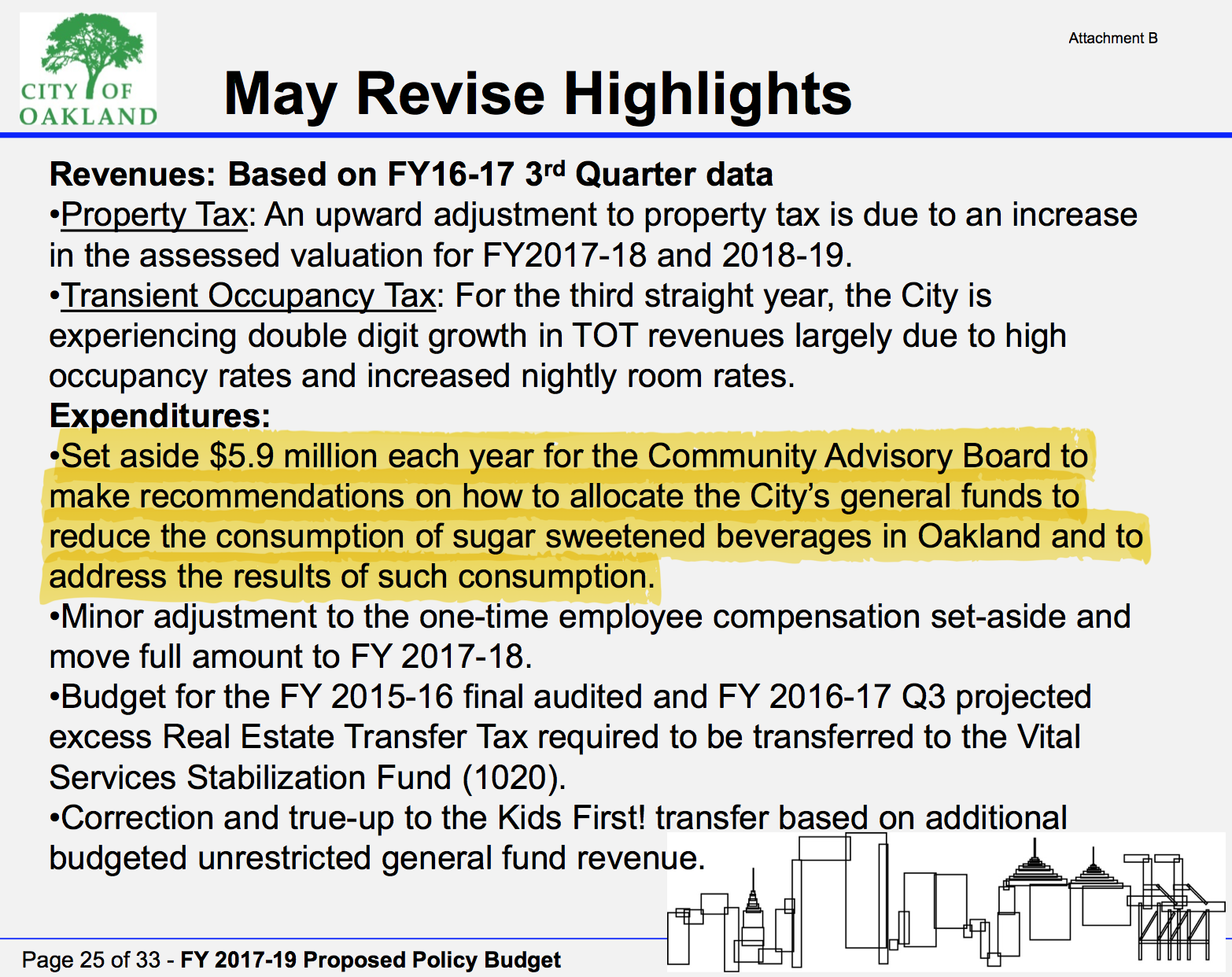 Soda Tax:
Mayor Libby Schaaf appears to be reversing course on the question of how to spend the city's new $5.9 million per year Measure HH "soda tax" revenue.
In her initial budget proposal, published three weeks ago, Schaaf wanted to spend soda tax revenue from the general fund before the advisory board that's supposed to recommend how the money is spent is established. The mayor claimed she would allocate the money to programs that were in the spirit of what Measure HH called for, and what voters were promised: health education programs.
But critics said the move was tantamount to a "bait and switch," and that it was betraying the intent of the measure to allow the mayor to spend the money without the input, and oversight, of the advisory board.
Now Schaaf's revised budget says that all of the soda tax money will be "set aside" each year "for the Community Advisory Board to make recommendations on how to allocate the City's general funds to reduce the consumption of sugar…."
To balance her proposed budget without diverting the soda tax money into existing programs, Schaaf relies on new projected revenue increases, including another $2.3 million in property tax, and an extra $1.6 million in hotel tax.