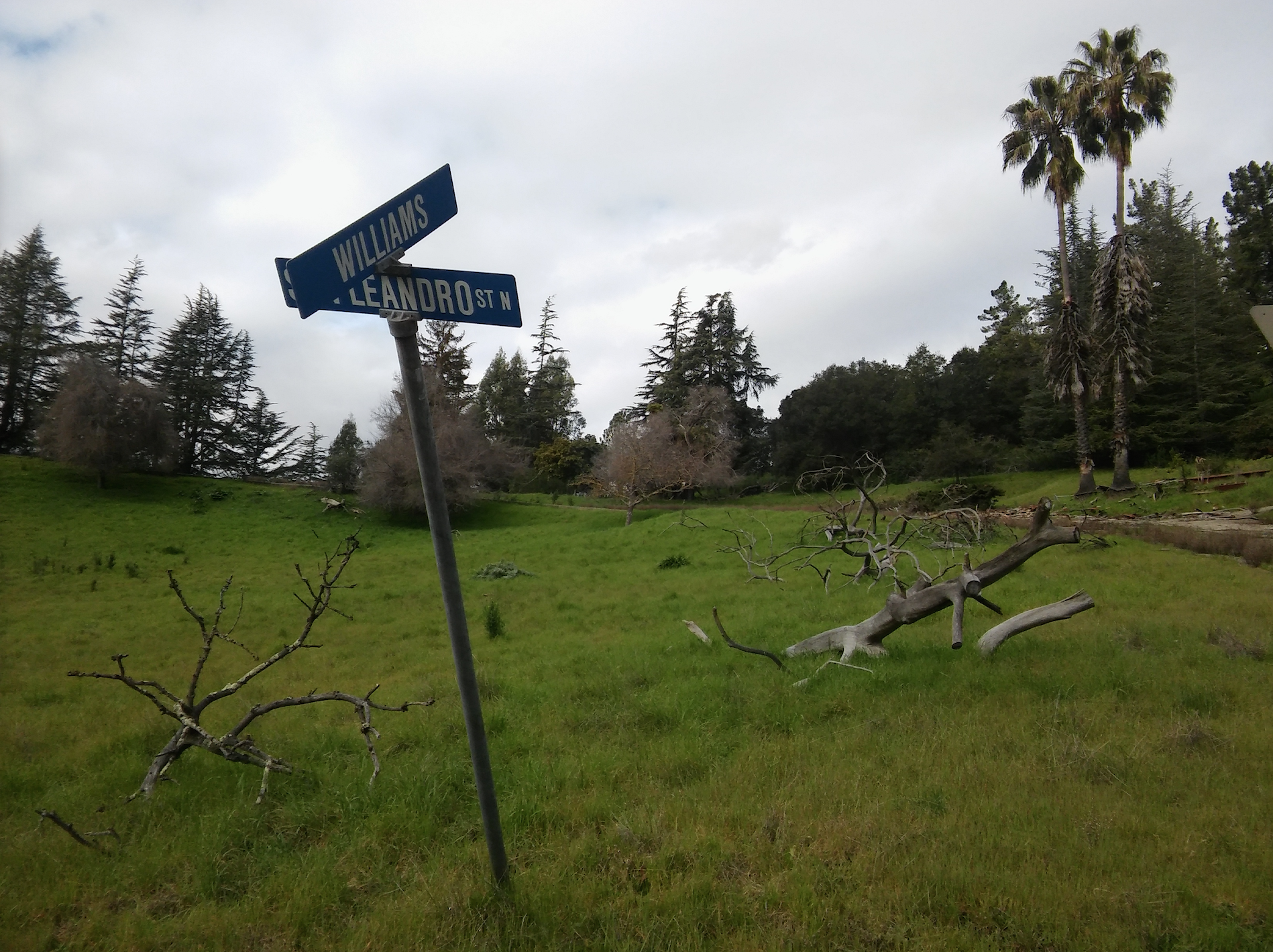 Affordable housing in the hills?:
The City of Oakland owns about five acres of land where the old Oak Knoll naval hospital used to be. The Irvine-based developer SunCal wants to build
935 market-rate homes
around this parcel of public land.
Affordable housing advocates say the city's parcel would be a great place to build affordable rental housing because it would create a mixed-income neighborhood in an otherwise exclusive part of Oakland that currently lacks affordable units.
But for over a decade, homeowners in the area have been opposing the inclusion of affordable housing. And going back just as far, the city has been eliminating legal requirements that affordable housing be build there.
The Oakland City Council is now considering
a proposal to sell its last five acres
of developable land at Oak Knoll to SunCal. If the city sells, it's likely there won't be any below market rate rental housing built there — a possibility that runs counter to the city's own stated goals of creating mixed-income communities and integrating affordable housing above the 580 Freeway.
The council votes on a proposal to negotiate the land sale with SunCal on Tuesday night, but we'll have more about this in a news report this week.
$300,000 police chief:
Anne Kirkpatrick, a career police administrator with a reputation and resume of reform, takes over as Oakland's police chief this month.
Kirkpatrick's total compensation will be the highest of any chief in OPD's history,
at $299,675
. Her predecessor,
Sean Whent, was paid $262,879.


Stingray Cell Phone Spying Policy:
 OPD has used cell-site simulator surveillance equipment for years to locate suspects in criminal investigations. The department also wants to be able to use the technology in the event of a disaster or terror attack.
But Stingrays, as they're commonly known, are controversial because they're incredibly invasive, scooping up data sent and received by cell phones across broad territories. OPD says they won't use the new Stingray device — which is owned and maintained by the Alameda County District Attorney — to do anything except find known fugitives and felony suspects. And the department promises to obtain warrants for each use.
Oakland's Privacy Advisory Commission has been holding hearings on cell-site simulators for months now, and the commission drafted new rules to constrain OPD's use of cell phone spying tools. The
council will vote on the commission's policy
this week.