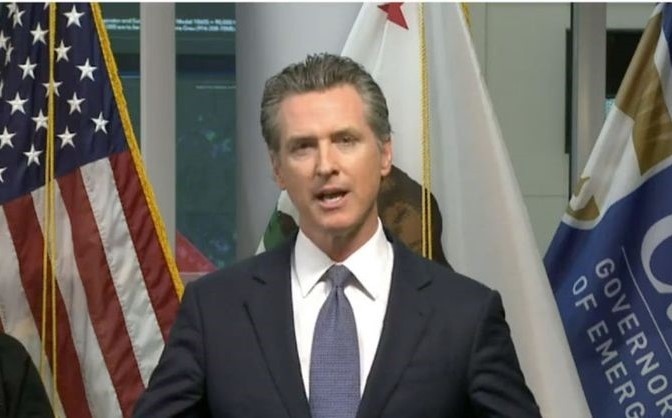 News you don't want to miss for May 14:
1. Gov. Gavin Newsom's May budget revise provided loads of sobering news.
The proposal calls for removing $19 billion in spending from the original budget, while reducing funding for education, new programs, and asks state workers to take a 10 percent wage cut
, the
Associated Press
reports.
2.
Alameda County interim health officer, Dr. Erica Pan, told the Board of Supervisors that she expects a peak surge sometime in August
, the
East Bay Citizen
reports. For now, the county's hospital beds and ICUs are running at low-capacity, but loosening the shelter in place too quickly will likely mean more new cases.
3.
An audit by the state's attorney general found Oakland has almost 1,200 untested rape kits, the second-highest number in the state
, the
San Francisco Chronicle
reports. Most of the untested kits are from cases before 2016. $$
4.
A state audit questioned the justification for the California State University system to continue raising fees for students
, the
San Francisco Chronicle
reports. By the way, the state's budget revise proposes to make 10 percent cuts to the Cal State and U.C. system. $$
5.
"Berkeley is joining a growing list of Bay Area cities, including San Francisco and San Jose, looking to turn parking lots, streets and sidewalks into outdoor dining spaces for restaurants during the coronavirus pandemic,"
the
San Francisco Chronicle
reports. The proposal will come before the Berkeley City Council on June 2. $$
6. Add another covid-19 cultural casualty to the list:
The world-famous Monterey Jazz Festival, scheduled for late September, is canceled for this year
, the
Monterey Herald
reports. $$
7.
Former A's manager Art Howe, who was played unsympathetically by Philip Seymour Hoffman in the movie, "Moneyball," is in a Houston ICU suffering from covid-19
, ESPN reports.
$$ = Stories you may have to pay to read.