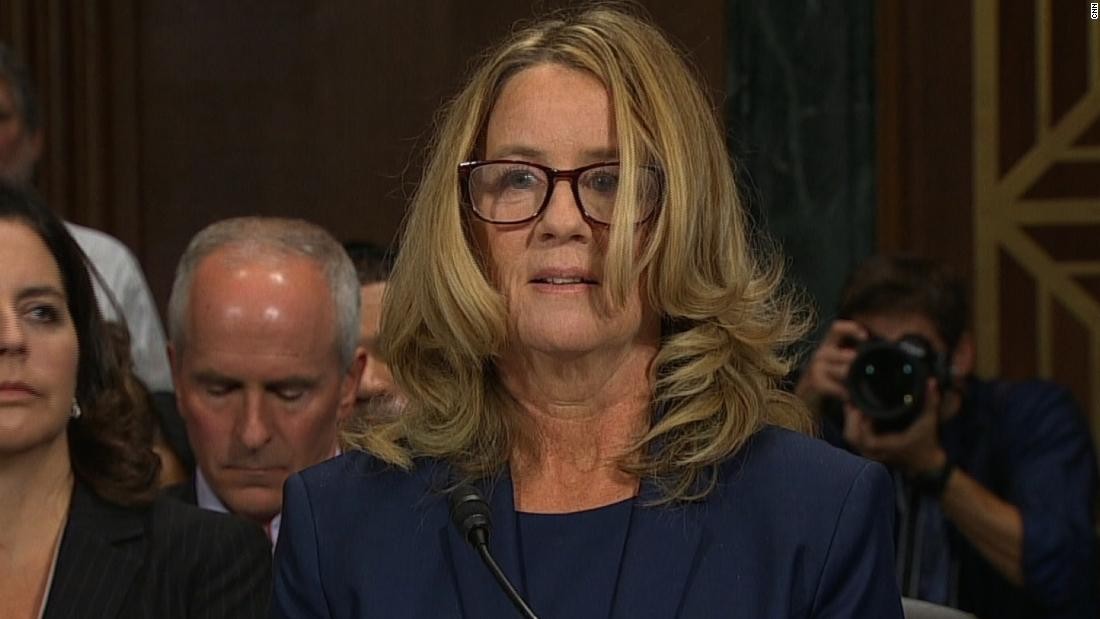 Stories you shouldn't miss for Sept. 27, 2018:
1. In dramatic and emotional testimony this morning, Dr. Christine Blasey Ford of Palo Alto told senators that she was
"100 percent"
sure that President Trump's Supreme Court nominee Brett Kavanaugh had sexually assaulted her when she 15 years old. Her voice wavering, Blasey Ford also testified that she feared Kavanaugh was going to accidentally kill her because he had placed his hand over her mouth to muffle her screams. Kavanaugh has denied the attack and is scheduled to testify later today.
2. Proposition 10, a statewide measure on the November ballot that would allow cities to enact stricter rent control laws,
trails badly in a recent poll by the nonpartisan Public Policy Institute of California
, with just 36 percent of voters saying they support it, reports Melody Gutierrez of the
San Francisco Chronicle
. Prop 6, which seeks to overturn California's gas tax increase, is also trailing, with just 39 percent of voters say they back it.
3. U.S. Senator Dianne Feinstein and Lt. Gov. Gavin Newsom
lead comfortably
in their senate and gubernatorial races, according to the new PPIC survey. Feinstein leads fellow Democrat Kevin de Leon, 52 to 37 percent, while Newson leads Republican John Cox, 51 to 39 percent.
4. A second cracked steel beam in the new Transbay Center in San Francisco
will keep the $2.2 billion facility closed until at least Friday, Oct. 5
, the
San Francisco Chronicle
reports.
5. Restaurant La Méditerranée, a Berkeley institution,
is for sale
, reports Ronit Sholkoff of the
Daily Californian
. The Middle Eastern and Mediterranean-style eatery in the Elmwood has been in business for 36 years.
6. And former San Francisco 49ers defensive back Eric Reid, who kneeled with Colin Kaepernick in the 2016 season to protest police brutality and racism,
is back in the NFL
after signing with the Carolina Panthers.
$ = news stories that may require payment to read.