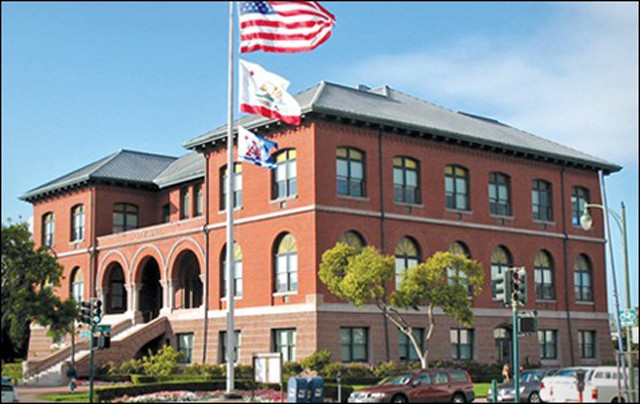 Stories you shouldn't miss for Sept. 7, 2017:
1. In a surprise move, the Alameda City Council r
escinded the city's just-cause tenant protection law—at the request of renters
, reports Steven Tavares of the
East Bay Citizen
. The Alameda Renters Coalition asked to rescind the law after landlords gathered enough signatures to put a referendum of the just cause ordinance on the ballot. The council's move means the landlords ballot referendum will not go forward. Renters were concerned that they would be massively outspent by landlords in an election campaign.
2. The city of Berkeley
is requiring Airbnb and other short-term rental hosts to register with the city by Oct. 31
, reports Sydney Fix of the
Daily Cal
. Berkeley is attempting to clamp down on property owners who take homes and apartments off the rental market and turn them into Airbnb rentals. The city council approved a law earlier this year that also requires short-term rental hosts to pay a 12 percent transient occupancy tax, a 2 percent enforcement fee, and a $225.50 annual application fee.
3. Alameda was once again hit by a racist incident—this time
a noose was found outside Alameda High School
, reports Peter Hegarty of the
East Bay Times
$. Police are investigating the incident as a hate crime. Over the past year, the city has been repeatedly struck by racist and anti-Semitic acts.
4. Seattle Seahawks football player Michael Bennett
has hired Oakland attorney John Burris to represent him
in a case against Las Vegas police after Bennett said a Vegas cop put a gun to his head and threatened to blow his head off, reports Lisa Fernandez of KTVU. Bennett contends that he was mistreated by police because he's Black.
5. An Oakland firefighter
has been arrested on child pornography charges
after searches of his computers at his firehouse and his Lafayette home uncovered illegal materials, the
East Bay Times
$ reports. Richard Chew, 58, who worked out of Station 15 on 27th Street in Oakland, is being held in Contra Costa County jail.
6. A developer
is proposing to build a 319-room hotel on Hegenberger Road near Oakland airport
, reports Roland Li of the S
an Francisco Business Times
$. Tourism revenue in Oakland has grown by 27 percent in the past four years, according to the city's tourism board, Visit Oakland.
7. Diesel bookstore on College Avenue in Oakland's Rockridge district
has quietly changed its name to East Bay Booksellers
, reports Marta Yamamoto for the
East Bay Times
$. The bookstore recently changed ownership.
8. And Hurricane Irma
flattened the tiny Caribbean island of Barbuda
and inflicted severe damage on several other islands,
The New York Times
$ reports. The massive Category 5 storm is on track to slam into Florida this weekend.
$ = news stories that may require payment to read.