Stories you shouldn't miss:
1. An independent panel appointed by President Obama is urging him to substantially curb the NSA's spying activities, including the elimination of a program that collects all American telephone data, the LA Times$ reports. The panel's recommendations come just days after a federal judge ruled that phone-data collection program was unconstitutional. The NSA's controversial programs have come to light thanks to whistleblower Edward Snowden. However, it's unclear whether Obama will adopt the recommendations put forward by a panel that he personally assembled.
[jump]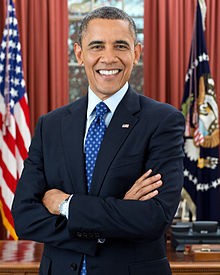 2. Americans who want medical insurance under Obamacare must sign up by Monday, December 23 to receive health coverage starting January 1 — although insurers in many states are giving consumers until January 10 to actually pay for their policies, the LA Times$ reports. California, however, is sticking with its payment deadline of January 6.
3. A bill authored by US Senator Dianne Feinstein that would enshrine the NSA's controversial spying programs into law is all-but-dead in the Senate, the National Journal reports (via Rough & Tumble). Feinstein is one of the staunchest supporters of NSA spying, but the agency's programs are becoming increasingly unpopular.
4. Governor Jerry Brown secretly blocked a discrimination complaint from being pursued by the state Department of Fair Employment and Housing, the Chron reports, citing a new state Senate investigation. Brown's actions followed a practice of secretly blocking discrimination claims first instituted by former Governor Arnold Schwarzenegger. The state has not yet revealed details of the case that Brown blocked.
5. BART board member Joel Keller, who is expected to become the president of the agency's board of directors today, is pushing a ballot measure plan that would ban transit strikes in Alameda, Contra Costa, and San Francisco counties, the Chron reports.
6. And the $25 million fix to broken steel rods on the new Bay Bridge has finally been completed, the Chron reports.
$ = payment may be required.