Stories you shouldn't miss:
1. Misleading labels — like "sell by," "use by," and "best by" — are causing Americans to throw away massive amounts of food because they mistakenly believe that food becomes unhealthy after the expiration dates, the Chron reports, citing a new study from Harvard University and the National Resources Defense Council. The report found that 90 percent of Americans mistakenly throw away food because of the labels — which only reflect manufacturers estimates about when food will taste best, not whether the food is unhealthy.
[jump]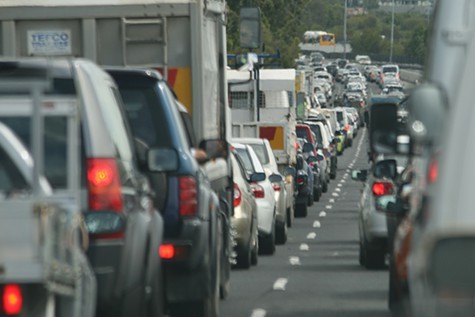 2. Big oil companies suffered a rare setback yesterday when a federal appeals court ruled that California can go forward with its clean-fuel standards, which are designed to reduce greenhouse gas emissions, the Mercury News reports. Oil companies had sued to block the standards, because they say they will cause higher gas prices, and thus prompt motorists to buy electric cars or hybrid vehicles that don't use much gas.
3. The Ninth Circuit Court of Appeals also appears ready to ban the practice of gay and lesbians being dismissed from juries because of their sexual orientation, the Mercury News reports. The court is reviewing a case in which lawyers for pharmaceutical giant Abbott Laboratories dismissed a gay juror in a trial in which the company is accused of illegally jacking up the price of its HIV treatment drug.
4. The watered-down CEQA-reform bill passed by the state legislature last week would make it more difficult for anti-growth activists to block dense housing projects in cities based on arguments over aesthetics and parking, the AP reports.
5. And Golden Gate Bridge transit officials are expected to approve the purchase this week of a $26.5 million, movable steel-and-concrete barrier that would be installed next year on the span, the Chron reports. The barrier is designed to prevent head-on collisions.