Stories you shouldn't miss: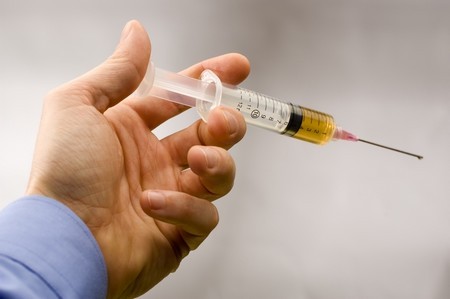 1. Despite hours of impassioned pleas by members of the anti-vaxx movement in California, the state Senate Health Committee voted 6-2 to approve legislation that would
mandate vaccinations for all school-age children
, the
Mercury News
$ reports. The legislation would repeal California's personal belief exemption, which allows parents to forgo vaccinations and caused a measles outbreak earlier this year. The only exemption under SB 277 would be for medical reasons.
2. The California Energy Commission is mandating that all toilets, faucets, and urinals sold in the state, beginning next year, be
low-flow fixtures that use less water
, Bay Area News Group$ reports. Eventually, the regulations are expected to save the state about 105 billion gallons of water annually — more than three times the amount used each year by San Francisco.
[jump] 3. Despite the drought, vegetable and produce prices have remained relatively stable, the
LA Times
$ reports. That's because much of the state's
vegetable and food crop is grown along the coast
, which hasn't been as hard hit by the drought. In addition, the sunny weather has been boon for farming.
4. Despite calls for the state's public-employee retirement system to divest itself from fossil fuels, CalPERS staff is recommending that the pension fund
maintain its coal stocks
, the
SacBee
$ reports. Staffers argue that holding on to the stocks gives CalPERS the ability to affect coal-industry practices.
5. East Bay activists and environmental groups are strongly criticizing plans by Caltrans to widen a bridge in Niles Canyon, arguing that the $24 million project would force the
removal of hundreds of trees and would harm Alameda Creek
, the Fremont
Argus
$ reports.
6. State Senate leaders are pushing a plan to increase funding for the UC and CSU systems by $75 million each next year in order to avoid planned tuition hikes, the
Mercury News
$ reports. However, Assemblymembers are cool to the proposal because it also calls for
eliminating financial aid to students from middle-class families
.
7. UC physicians and dentists, including those at UC Berkeley,
went on strike today
to protest unfair labor practices and the lack of progress in contract negotiations with the university, the Bay Area News Group$ reports.
8. The Berkeley Peace and Justice Commission is calling on the city council t
o ban private security guards — also known as ambassadors — in the city's downtown
, following the savage beating of a homeless man that was caught on video, the
Trib
$ reports.
9. And Sabra, which makes hummus,
is recalling 30,000 cases of its product because of concerns about bacterial contamination
, the AP reports.