Stories you shouldn't miss:
1. Developer SunCal is finally moving forward with its plans t
o build a massive housing project on the former Oak Knoll Naval property in the Oakland hills
, the
Trib
$ reports. Years in the making, SunCal's plans were derailed previously by the implosion of its former financial partner Lehman Brothers at the start of the Great Recession. SunCal, which now has new financial backing, wants to build a total of 935 single-family homes, townhouses, and apartments on the 187-acre site.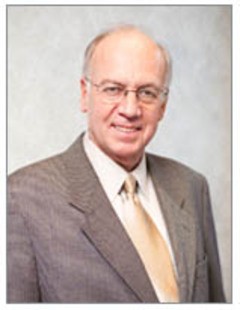 2. Federal Court Monitor Robert Warshaw has given the Oakland Police Department
its highest-ever rating
in its twelve-year reform effort, the
Trib
$ reports. Warshaw said that OPD has met nineteen of the 22 reform tasks required for the department to emerge from federal control. Two of the remaining three tasks are connected to the city and OPD's inability to discipline problem officers. The other involves concerns about racial profiling in police stops.
[jump] 3. Mayor Libby Schaaf said the demonstrators who held a peaceful protest outside her home on Monday
had "legitimate" concerns
about police killings of African-Americans nationwide, Bay City News (via the
Trib
$) reports. Schaaf, noted, however, that OPD has made progress in its reform efforts.
4. The US Department of Justice
is not expected to file civil rights charges
against ex-cop Darrin Wilson, who shot and killed the unarmed Michael Brown in Ferguson, Missouri last year,
The New York Times
$ reports. The FBI concluded that there was insufficient evidence in the case.
5. The Contra Costa District Attorney's Office said
it will not file criminal charges
against a Richmond cop who shot and killed an unarmed man outside a liquor store in September, the
CoCo Times
$ report. The DA concluded that Officer Wallace Jensen acted in self-defense when he tussled with and then killed Richard Perez.
6. The Contra Costa County sheriff's deputies' union
has sued four members of the county board of supervisors
, alleging that they threatened to retaliate against union members after members helped gather petition signatures to overturn the supervisors' decision to give themselves a 33 percent pay hike, the
CoCo Times
$ reports.
7. The death toll of Bay Area seabirds from
a mysterious goo reached two hundred
yesterday, the
CoCo Times
$ reports.
8. The measles outbreak in California, which is being attributed to the anti-vaccination movement,
has reached 59 cases
, with at least three cases in the Bay Area, Bay City News reports (via the
Trib
$).
9. And the lack of snow in the Sierra this winter
is once again devastating
the state's skiing industry, the
Chron
reports.