Stories you shouldn't miss:
1. An appellate court ruled unanimously that California's mandatory DNA testing of people arrested for felony crimes
violates the state's constitution
, the
LA Times
$ reports. The ACLU, which sued the state over its DNA practices, noted that the majority of people who are arrested in California for felonies are never convicted — 62 percent. As a result, the court ruled that DNA tests are an invasion of privacy. Attorney General Kamala Harris has not decided whether she will appeal the ruling to the state Supreme Court.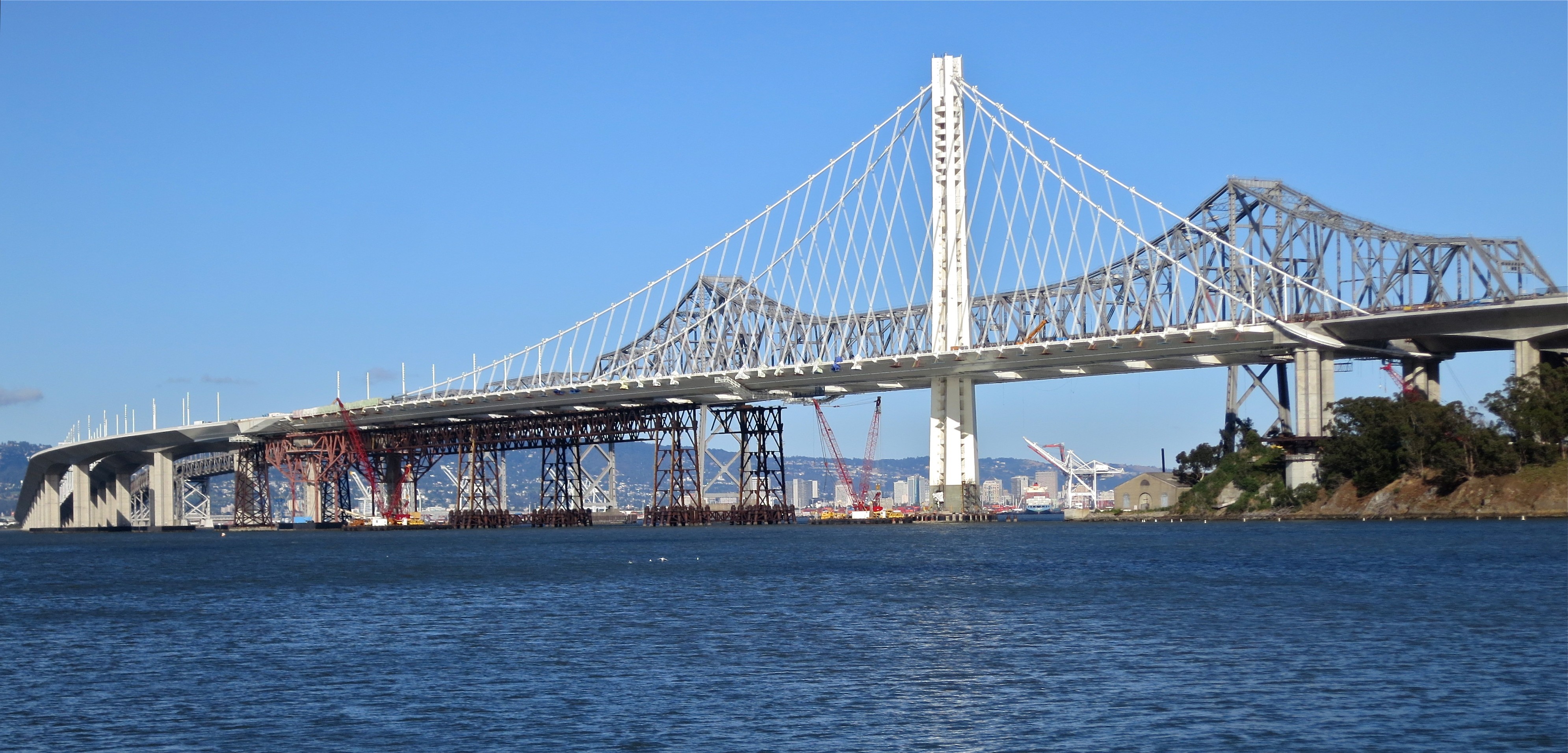 2. An engineering expert, who was once a top official at Bechtel, said in a scathing 60-page report that Caltrans
should replace many of the steel rods
in the new Bay Bridge, the
SacBee
$ reports. Yun Chung, who was trained at UC Berkeley, said that tests performed by Caltrans on the rods, which were exposed to water, was "unscientific" and was based on "erroneous and misleading" evidence. Several other engineering experts praised Chung's assessment.
[jump] 3. Protesters upset about by a New York grand jury's decision to not file charges against a white cop who strangled a black man to death
held peaceful demonstrations
in Oakland and San Francisco last night, the
Chron
reports.
4. The ACLU and other civil liberties activists are criticizing the decision by Alameda County Sheriff Greg Ahern
to quietly purchase two drones
for use in the East Bay, the
Chron
reports. Ahern said he has no plans to use the drones to spy on people.
5. Oakland teachers
are among the worst paid in the nation
, ranking 121st out 125 of the largest school districts, when accounting for the cost of living, the
Trib
$ reports. New Superintendent Antwan Wilson has proposed giving Oakland teachers a 10 percent raise over three years.
6. State Senate Democrats unveiled a plan that would
eliminate a new University of California scholarship program for students from middle class families
as part of a proposal that would keep UC from raising student tuition, the
Chron
$ reports.
7. State residents, especially in Southern California,
have done a poor job of conserving water
during the drought, the
Mercury News
$ reports.
8. The big storms that pounded the Bay Area and California this week have had
little impact on the state's three-year drought
, the
Mercury News
$ reports.
9. A proposal by House Republicans from California that would allow for
more water to be diverted from the delta
to San Joaquin Valley agriculture appears to be dead — although it could resurface next year when the GOP takes control of the Senate, the
Chron
reports.
10. And the state Fish and Wildlife Commission voted to
ban prize-hunting contests
of certain animals, including coyotes, bobcats, and beavers, the
Chron
reports.