Stories you shouldn't miss:
1. The average monthly rent in Berkeley
has increased by 12 percent in the past year and has reached $3,584
, Berkeleyside reports, citing a recent report by Dee Williams-Ridley, Berkeley's interim city manager. Williams-Ridley's report was part of wide-ranging discussion among Berkeley elected officials, housing activists, and developers, concerning how to build more housing in the city. In the past 14 years, only 427 units of below-market-rate housing have been constructed in Berkeley.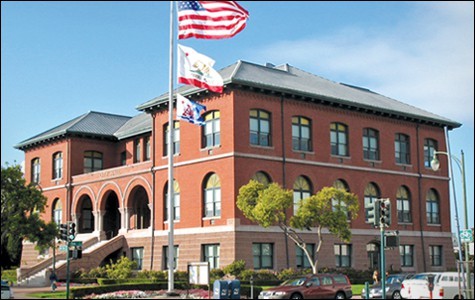 2. The Alameda City Council
declined to cap rent hikes in the city and instead adopted so-called "tenant protections" that renters say don't go far enough to stem the tide of displacement on the island
, the Bay Area News Group$ reports. The protections include limiting the number of times that a landlord can raise rents to once a year, and requiring landlords to notify the city when they plan to raise rents by more than 5 percent. Landlord groups also opposed the new rules.
3. The California Department of Fish and Wildlife has decided to
keep the commercial Dungeness crab season closed
until a dangerous neurotoxin is completely gone from coastal waters, the
Chron
reports. The toxin, domoic acid, which has kept the crab fishery closed all year, is still showing up in some areas.
[jump] 4. California's high-speed rail system will be coming to the Bay Area
much sooner than originally planned,
under a revised proposal by state transportation officials, the
Mercury News
$ reports. The first major section of the state's bullet train will be built between Bakersfield and San Jose, and then will be quickly extended to San Francisco. The original plan was to construct the first major rail section from the Central Valley to Los Angeles, but that part of the line will be costly and time-consuming because it must cross the rugged Tehachapi mountains.
5. And 63 percent of Tri-Valley residents living in Livermore, Pleasanton, Dublin, and part of San Ramon say they
are now willing to drink tap water mixed with highly purified wastewater
, the Bay Area News Group$ reports. Orange County residents have has been drinking purified wastewater for years.