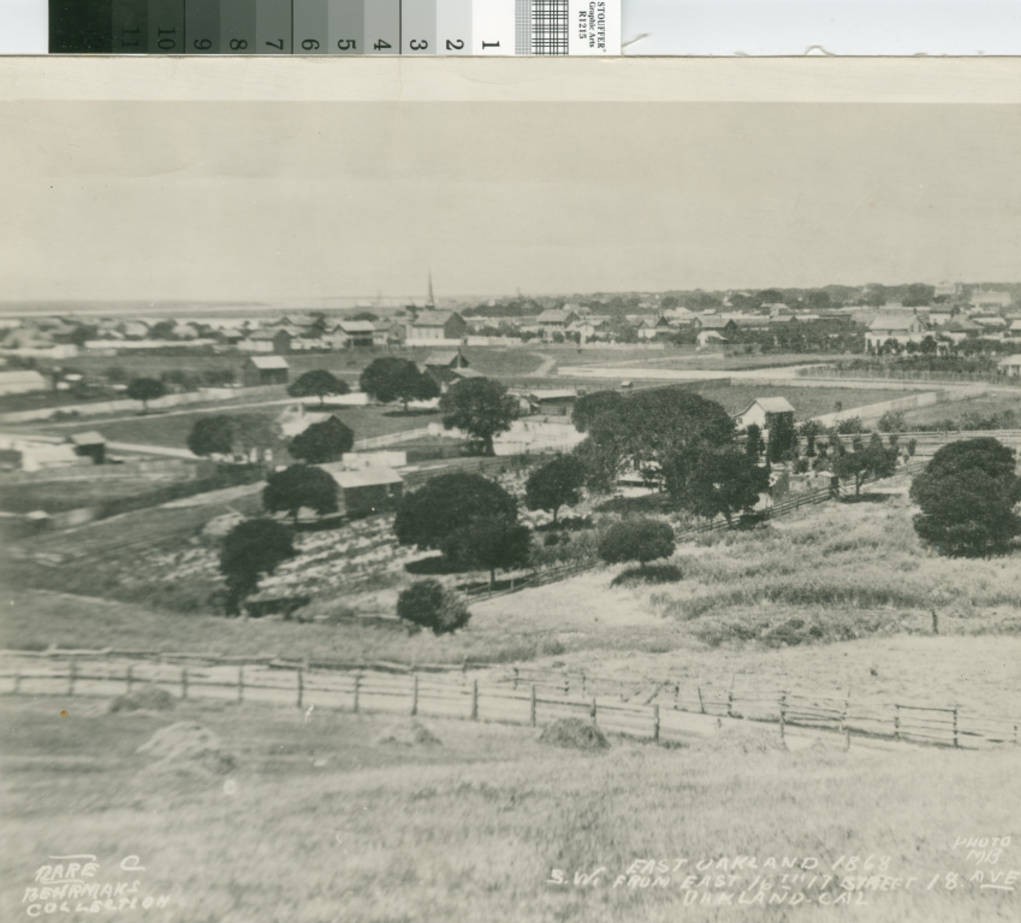 Don't you expect a blonde, apron-bedecked woman to start singing "The Hills Are Alive" at any moment?
[jump] This photo comes courtesy of the
Online Archive of California
and the Oakland Public Library, Oakland History Room and Maps Division.
It shows a southwest view of East Oakland at 16th St., 17th St., and 18th Ave.
For more recent Oakland pics, check out our new
Week in Photos
series.