This week was pretty dull. What could be
more predictable
than a newsfeed filled with photos of Kim Kardishian's butt in an attempt to #BreakTheInternet? Yawn. But, scientists did land a space craft on a comet for the first time this week. And
Twitter stats show
that people actually cared about that more than dat ass. So, that's something! Everyone deserves to treat themselves to an exciting weekend activity as a reward for keeping the Internet intact. What do you know, there's a whole list of those below. 
Freak Vibe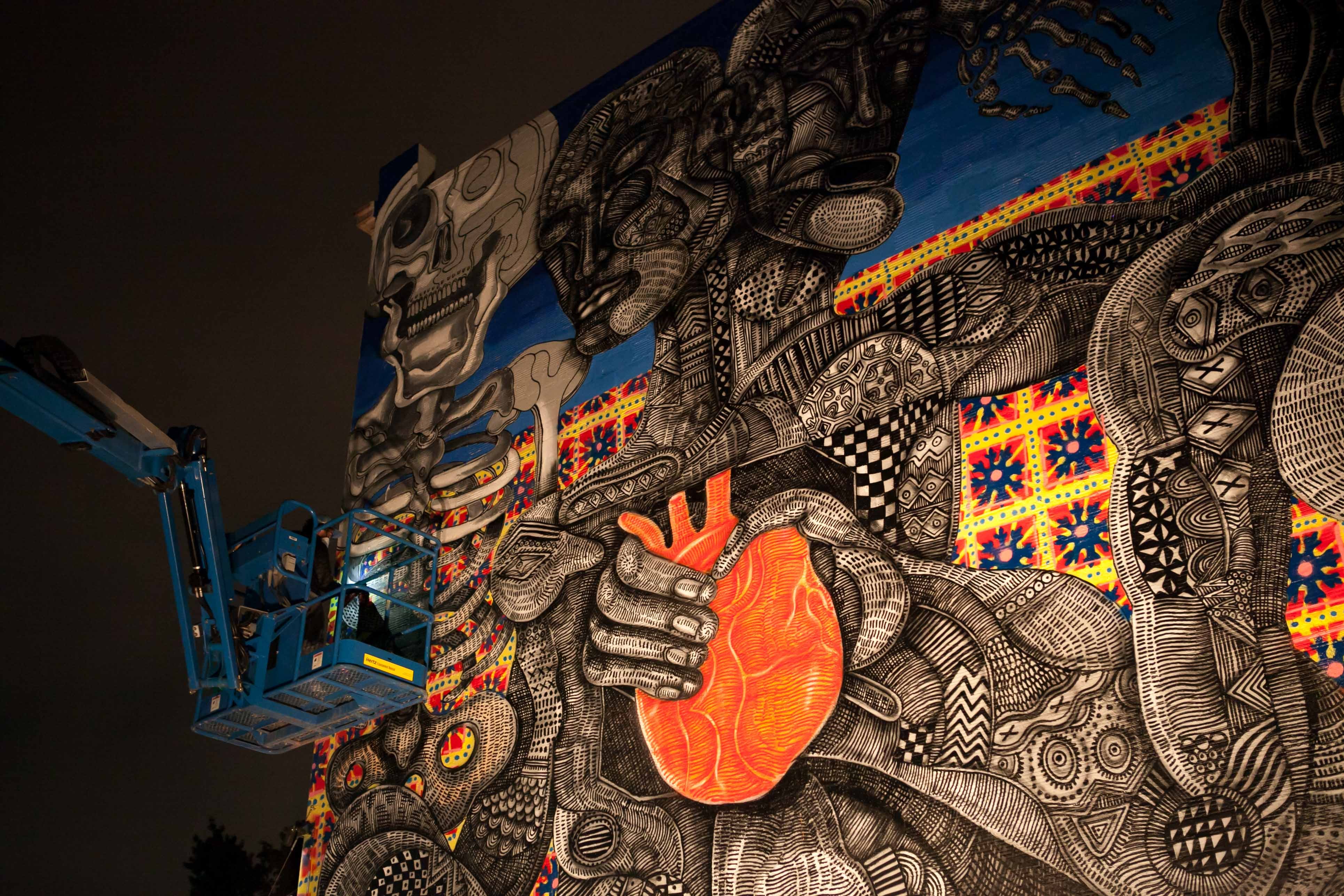 Bands tend to instinctively reject whatever snappy labels listeners try to tag them with, claiming that descriptors are reductive, inadequate, or misleading. On services such as Bandcamp.com, in which artists tag their own material, these bands opt for jokes or non-musical keywords. Occasionally, though, a band such as the Seattle outfit Freak Vibe holds no illusions about its sound, so the self-tagging function is quite revealing. "Mutant swamp sewer stomp," Freak Vibe declares, and the music — which combines sluggish and sodden rock, city chains and marsh muck — corresponds. Mutants, freaks, vibes — the tags are a catalog of counter-culture clichés from a crew that doesn't care enough to pretend otherwise. Sharing a bill with tuneful, local post-punk notable Flesh World at
1-2-3-4 Go! Records
 on Friday, Freak Vibe's set might not explain one Bandcamp tag, "nuthole," but that's just the name of a house where some of the band lives. 
— Sam Lefebvre
Friday, Nov. 14, 7 p.m. $7. 1234GoRecords.com

[jump]
Mezcal and Tequila Festival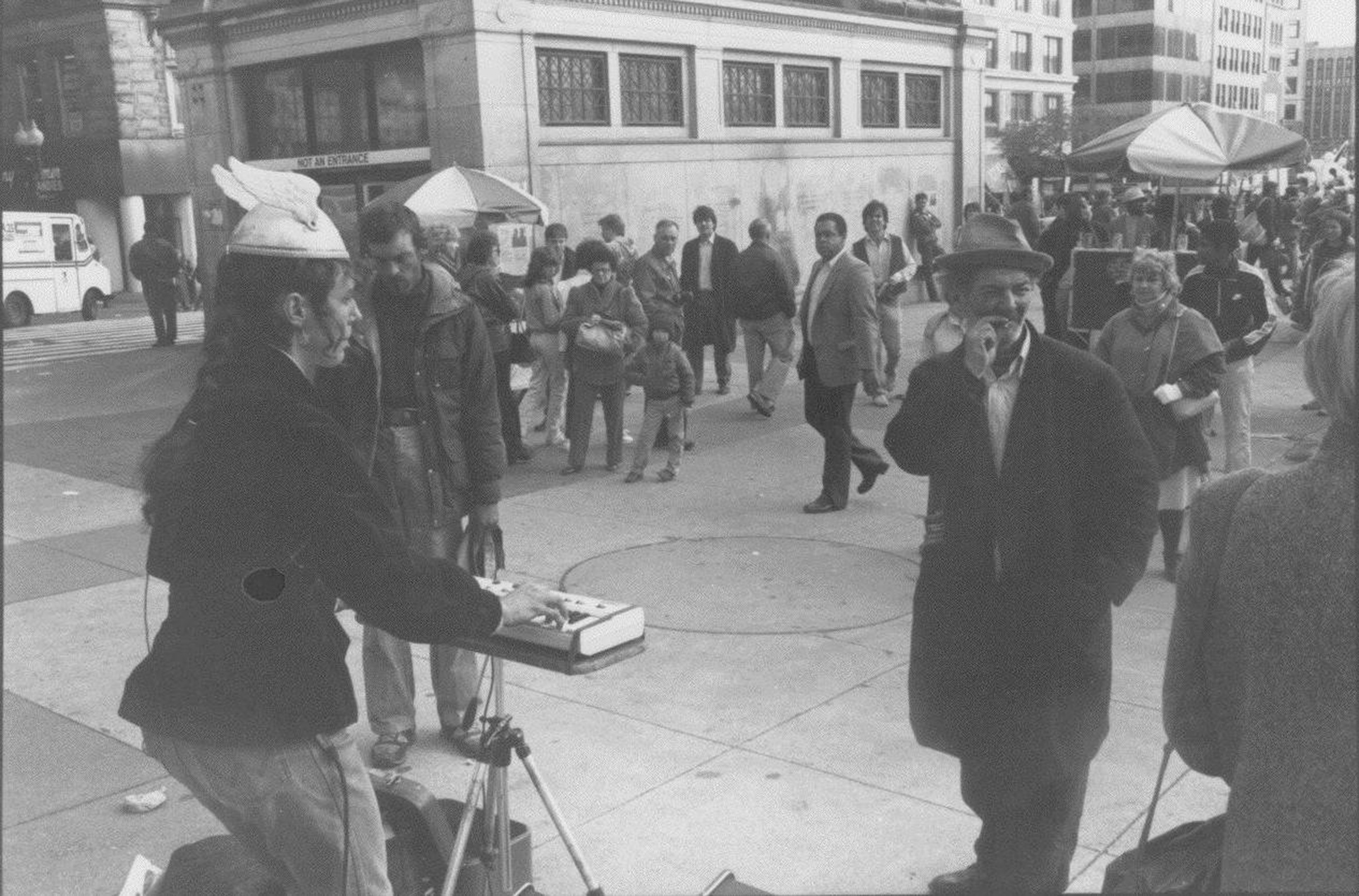 According to co-owner Alfonso Dominguez,
Tamarindo
 was an early pioneer — one of the first places in the Bay Area at which you could sip a wide selection of mezcal or tequilas neat, or order a classic cocktail (say, an Old Fashioned or a martini) made exclusively using those two spirits. On Sunday, the restaurant will host its second annual mezcal and tequila festival — a gathering of more than ten mezcal and tequila distilleries that will be on hand to showcase their drinks, both "neat" and in cocktail form. Between drinks, guests will snack on a steady supply of antojitos, or Mexican street food dishes, prepared by Tamarindo co-owner Gloria Dominguez — Alfonso's mother. There will be birria (goat stew), banana-leaf-wrapped Oaxacan tamales, ceviche, and an assortment of other dishes meant to pair well with cocktails and straight tequila. There should be more than enough food for the $55-a-ticket event to serve as dinner, Dominguez said. "We don't want people to get totally smashed."
— Luke Tsai
Sunday, Nov. 16, 3-7 p.m. $55. TamarindoAntojeria.com
The Space Lady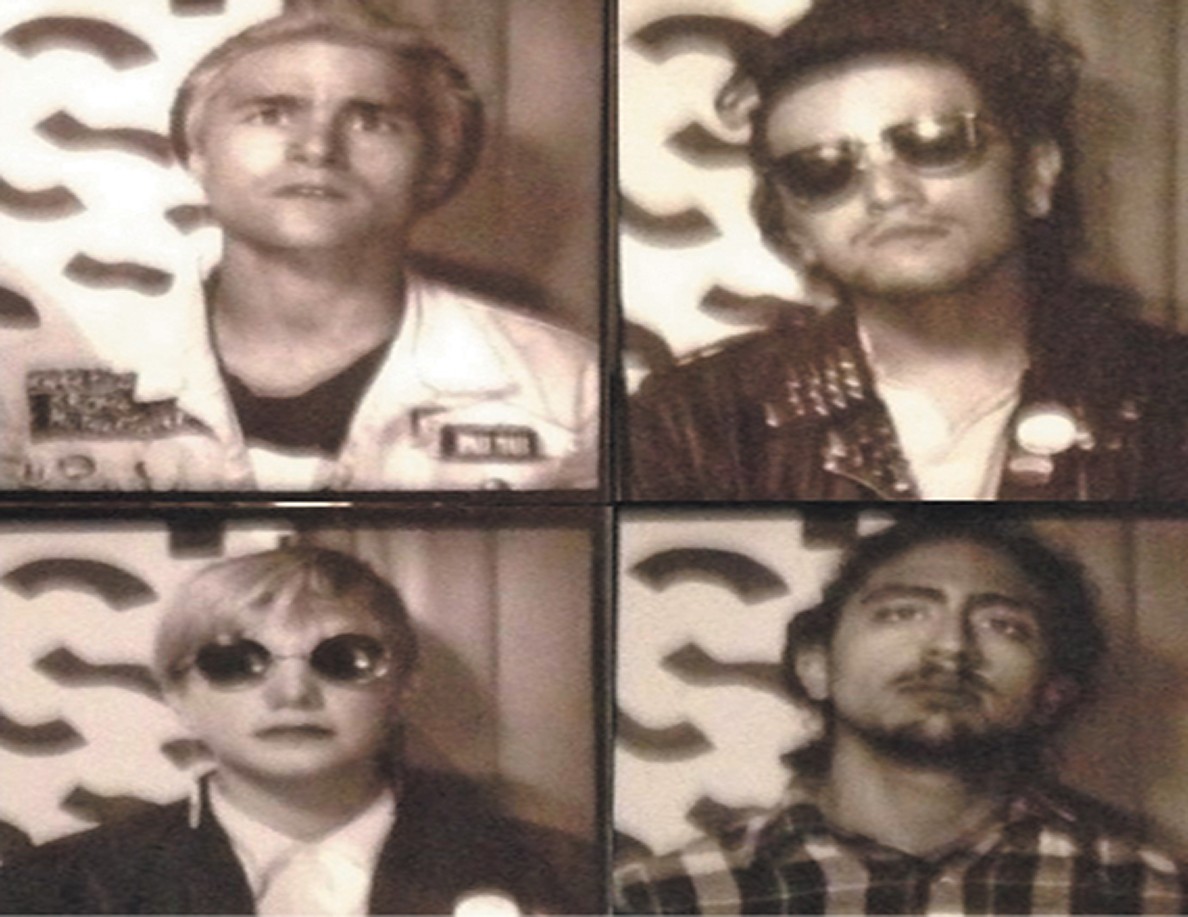 In Boston in the 1970s, Susan Schneider acquired an early Casio keyboard, a rhythm box, and various echo effects, then performed covers and developed original material during long sets on the street. Struggling to support a family, she eventually moved to San Francisco, where the reception and tips were not only better, but local enthusiasts even christened her The Space Lady, the moniker she's performing under once again, now in clubs such as the
Elbo Room
, where she's appearing on Friday. Having been abducted in her youth and subsequently protected by extraterrestrials while living in a cave on Mt. Shasta, Schneider embraced the Space Lady persona, donning a winged helmet while performing and composing ethereal arias such as "Synthesize Me." The Space Lady's Greatest Hits, a collection of recordings created in the early 1990s, finally received widespread release and enthusiastic coverage this year. Call it a victory orbit. 
— S.L.
Friday, Nov. 14, 9 p.m. $8-$10. Elbo.com

Marianne Hirsch: Mobile Memories
How can art call attention to international human rights violations? Art for Human Rights at
BAM/PFA
, featuring Fernando Botero's "Abu Ghraib" series, asks that question through Botero's stylized yet unapologetically real renderings of tortured prisoners. In conjunction with the exhibit, author and Columbia University professor Marianne Hirsch will be presenting "Mobile Memories," a lecture that more specifically asks how art can shape the cultural memory of those tragedies. Through a discussion of four contemporary artists from around the world, Hirsch will explore feminist, cross-cultural methods of remembrance that leave room for current realities of migration, exile, and globalization. The lecture is also the keynote address for the "Memory Without Borders: Violence, Justice, and Practices of Remembrance" conference, taking place on November 14 and 15 at the UC Berkeley campus. The two full days of talks will address the question: "Can we think of memory in contemporary human rights culture not as property, inheritance, or commodity, but rather, as a passage to new forms of personhood, solidarity, and collectivity in a global era?"
— Sarah Burke
Friday, Nov. 14, 5:30 p.m. Free.  BAMPFA.Berkeley.edu


New Bed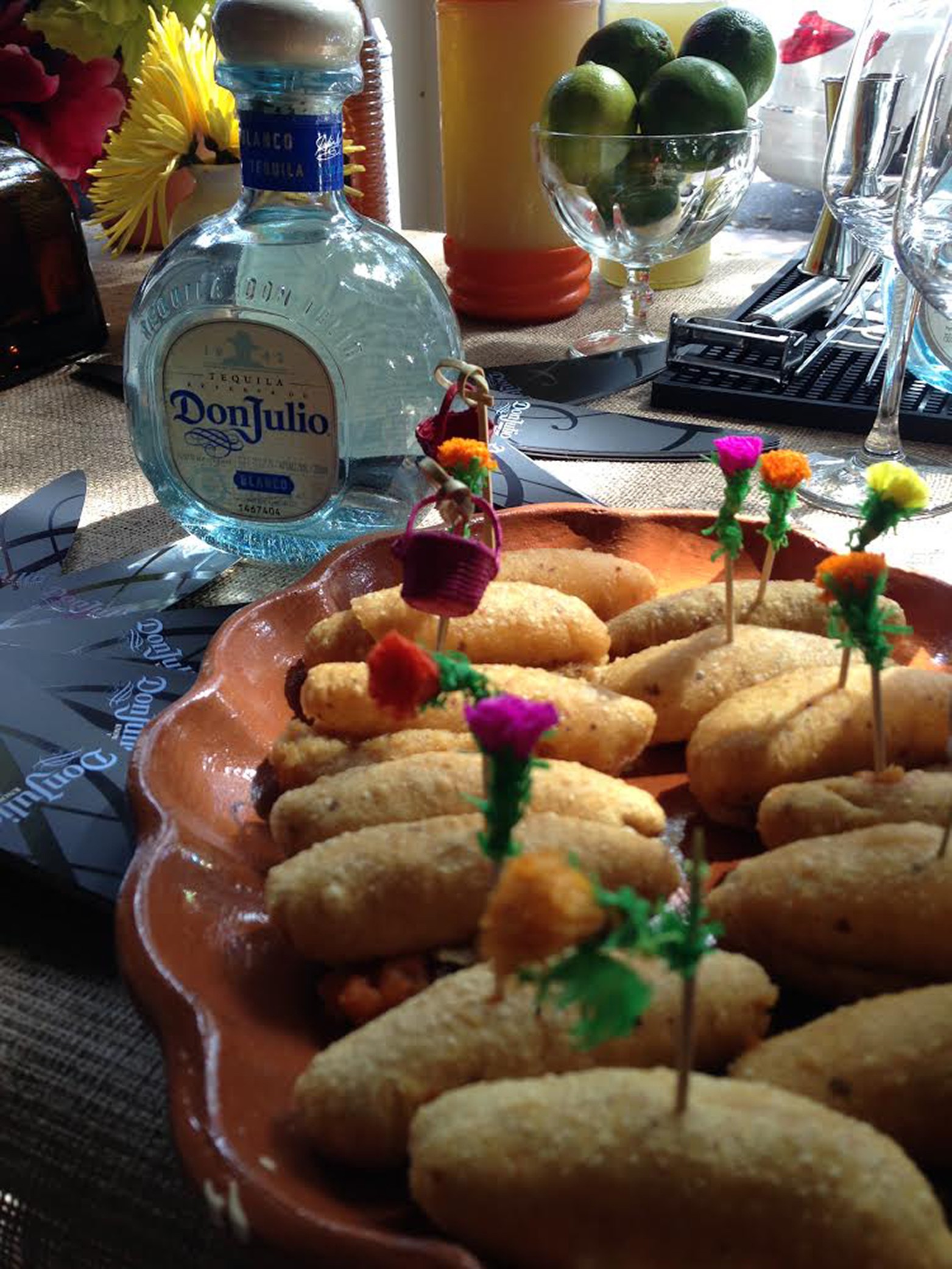 Inspired by Robert Rauschenberg's 1955 piece "Bed,"
New Bed
at
Krowswork Gallery
 explores the symbol as a nest woven from the intersection of identities — highly personal, yet sometimes shared. Through the work of five artists creating in various disciplines, including combinations of sculpture, video, photography, and installation, the bed emerges as a cultural trope infused with historical residue ready to be personalized. In Roderick Kiracofe's immersive installation, the viewer enters a dark room draped in historical quilts. Housed within the womb-like alcove are a table and chairs and an intimate video loop (made in collaboration with Jason Hanasik) featuring Kiracofe's life partner, Jack. Within this work, the bed is deconstructed into its defining elements of intimacy, rest, comfort, and shared privacy. In another installation, Nicole Shaffer literally deconstructed the bed that she shared during a past marriage. She tore, stained, wrote on, and embroidered the sheets, cutting open the mattress to form a deep hole housing flowers, crystals, and a stuffed cat sculpture. Shaffer then took the bed into the Orinda hills for a three-day performance of catharsis and renewal that was documented by photographer Gina Cholik and video artist Anne Klint. Shaffer's piece embodies the potential of the bed as a symbol of identity and personal narrative available to be reworked to form a new emotional resting place. New Bed also features a video by Sanford Biggers and work by artist duo Karen and Malik Seneferu.
— S. B.
Through Dec. 6. Free. Krowswork.com
BONUS!!

On Friday, there is an opening at
B4BEL4B
for
Over the Rainbow
, a new show by Honolulu artist Chris Ritson. That night, there will also be
a party for the grand opening
of
m0xy
, a new industrial arts incubator in Jingletown. (Sure to feature many fabulous Burning Man-esque art contraptions, including
Mens Amplio
.) Saturday night, there is a reception for
Zio Ziegler's solo show
at
LeQuiVive Gallery
in Downtown Oakland that will also feature BBQ from Pop Sandwich. 
Check out a drone video of the new m0xy space below: 
If your pockets are feelin' light and you're still yearning for more suggestions, we've got a ton, and these ones are all
FREE!

We're Hungry: Got any East Bay news, events, video, or miscellany we should know about? Feed us at
[email protected]