Although we know it's tempting to sit at home and scroll through endless Burning Man photos and iPhone 6s announcements, we've got some other plans for you this weekend. Get out and enjoy the uncomfortable heat with any combination of our recommended events listed below.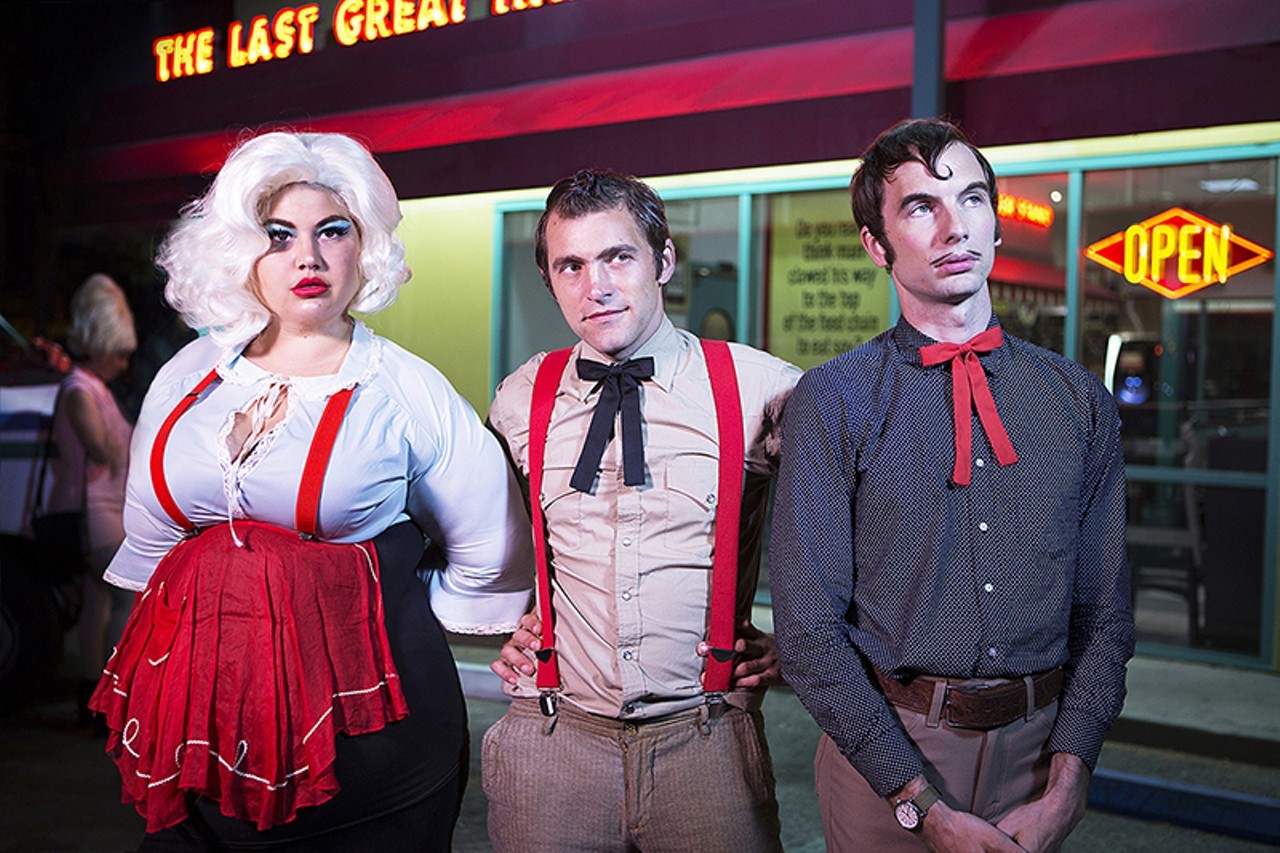 Shannon and the Clams
On Friday at the
Great American Music Hall
, Oakland's Shannon & the Clams celebrate the release of
Gone by the Dawn
, a new album featuring some of the group's finest material to date. "Corvette," which appeared recently with a music video, sheds rusty teardrop guitar notes like Link Wray, bumps to a glam wallop, and foregrounds the vocal interplay between Shannon Shaw and Cody Blanchard, whose husky lows and siren highs harmonize in spite of the space between. Especially with the video, it's a sad song, with lyrics about an idealized past that maybe never quite was, which is sort of how the group treats its influences. Shannon & the Clams' relationship to doo-wop, surf, and girl groups have never been one of emulation, but more of a misremembered nostalgia. Gone by the Dawn sounds like the group reached back for voices in the past, only to find its own.
— Sam Lefebvre
Fri., Sept. 11, 8 p.m. $20, $45. SlimsPresents.com
[jump]
Build Your Own Outdoor Smoker
Summer may be winding down, but one of the great gifts of living in the Bay Area is the fact that outdoor cooking is possible almost all year long. The same principle applies for those who practice the time-honored art of smoking various meats and vegetables. If you take that craft seriously — or would like to start — you might consider signing up for this Saturday's workshop on how to build an outdoor smoker using affordable, everyday materials. Hosted by Preserved, a backyard popup shed located behind the home décor shop Neighbor (4200 Piedmont Ave., Oakland), and taught by Camino cook Lauren Giunta, the $35 class will conclude the way any DIY food class worth its salt should end: participants will get to eat the assorted smoked foods they've helped prepare. Tickets are available via EventBrite.com.
— Luke Tsai
Sat., Sept. 12, 10 a.m.-12 p.m. $35. PreservedGoods.com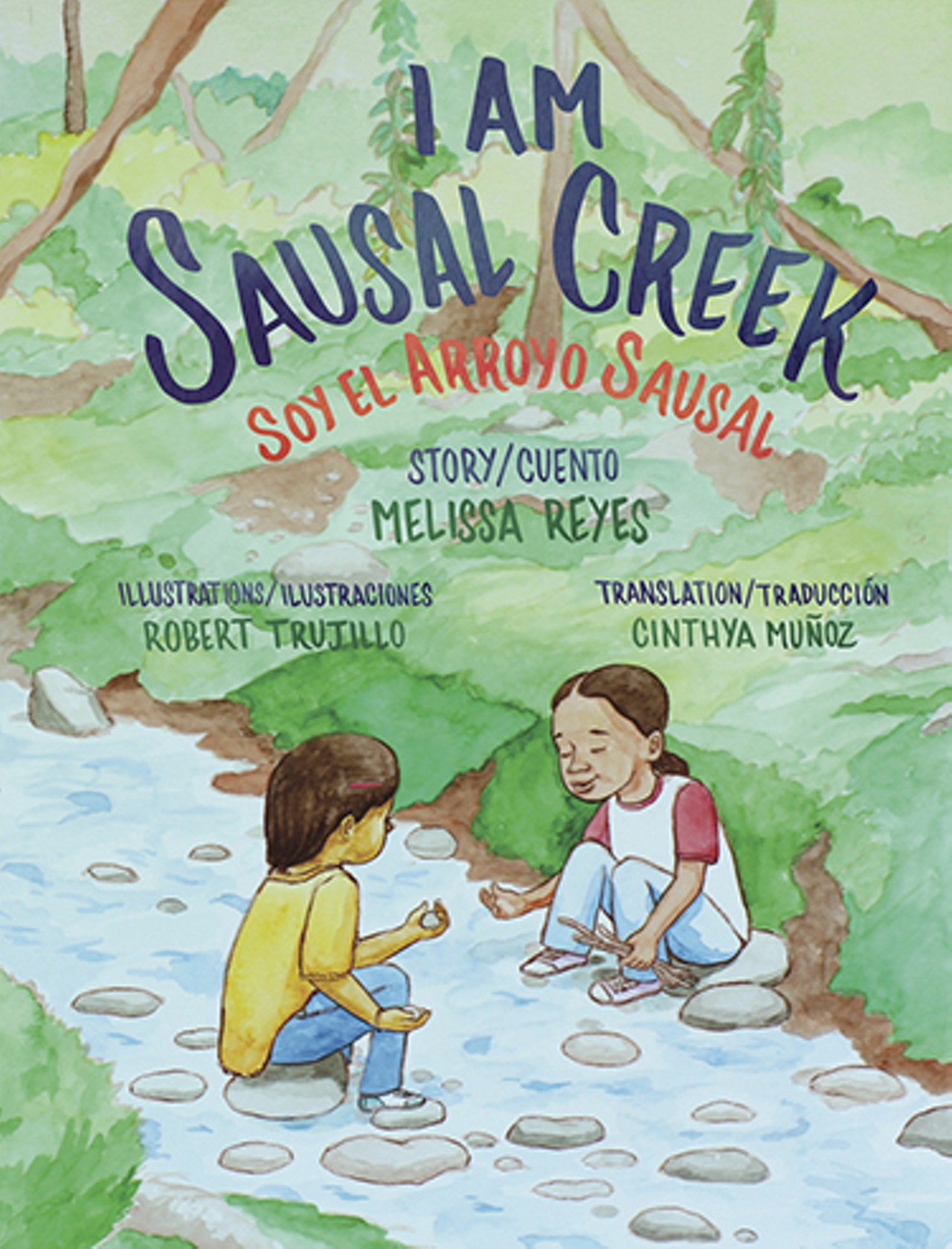 Nomadic Press and Oakland Urban Paths: Reading with Melissa Reyes
Book readings don't have to take place in a narrow space between bookshelves. On September 12, Nomadic Press has teamed up with Oakland Urban Paths to bring the reading for its newest children's book outdoors. Melissa Reyes' recent book is called
I Am Sausal Creek/Soy el Arroyo Sausal,
a bilingual story that tells the history of Oakland through the voice of Sausal Creek. Spanning three hundred years, the book nurtures appreciation of the environment, history, and place through one, flowing narrative. Oakland native and watercolor whizz Robert Trujillo created the illustrations for the book. The reading will start off at
Peralta Hacienda
 and take attendees by two watersheds (Peralta and Sausal) and two boulevards (Foothill and International), and pass through parks. Throughout, participants will learn about the history of the place, and hear from Reyes and Trujillo about what went into creating their new book. The four-mile tour begins at 10 a.m. and will return to Peralta Hacienda by 12:30 p.m.
— Sarah Burke
Sat., Sept. 12, 10 a.m. Free. 
NomadicPress.org

Qulture Collective Queer-A-Thon
As downtown Oakland rapidly develops, three queer business owners are working to make it a destination for The Town's diverse LGBT community. Alyah Baker of Show and Tell Concept Shop and Terry Sok and Julia Wolfson of Garden House have joined forces to launch
Qulture Collective
, a new community center and retail space opening this month. Created for and by Oakland's queer residents, Qulture Collective will include a cafe, event space, art gallery, and boutique. To raise funds for the space and give the public a taste of its upcoming programming, Qulture Collective is hosting a Queer-A-Thon to coincide with Oakland Pride weekend. No matter how you like to spend your Saturdays, the all-day event features something for everyone. Between 10 a.m. and 2 p.m., there will be meditation, breakfast, yoga, and bodywork, followed by lunch, an art-making session, and a marketplace with local vendors between 2 and 6 p.m. The evening will close with cocktails, a fashion showcase, and a burlesque performance — the perfect way to get in the mood for Pride the following day.
— Nastia Voynovskaya
Sat., Sept. 12, 10 a.m.-10 p.m. 510-419-0552. Sliding scale. IndieGoGo.com/Projects/Qulture-Collective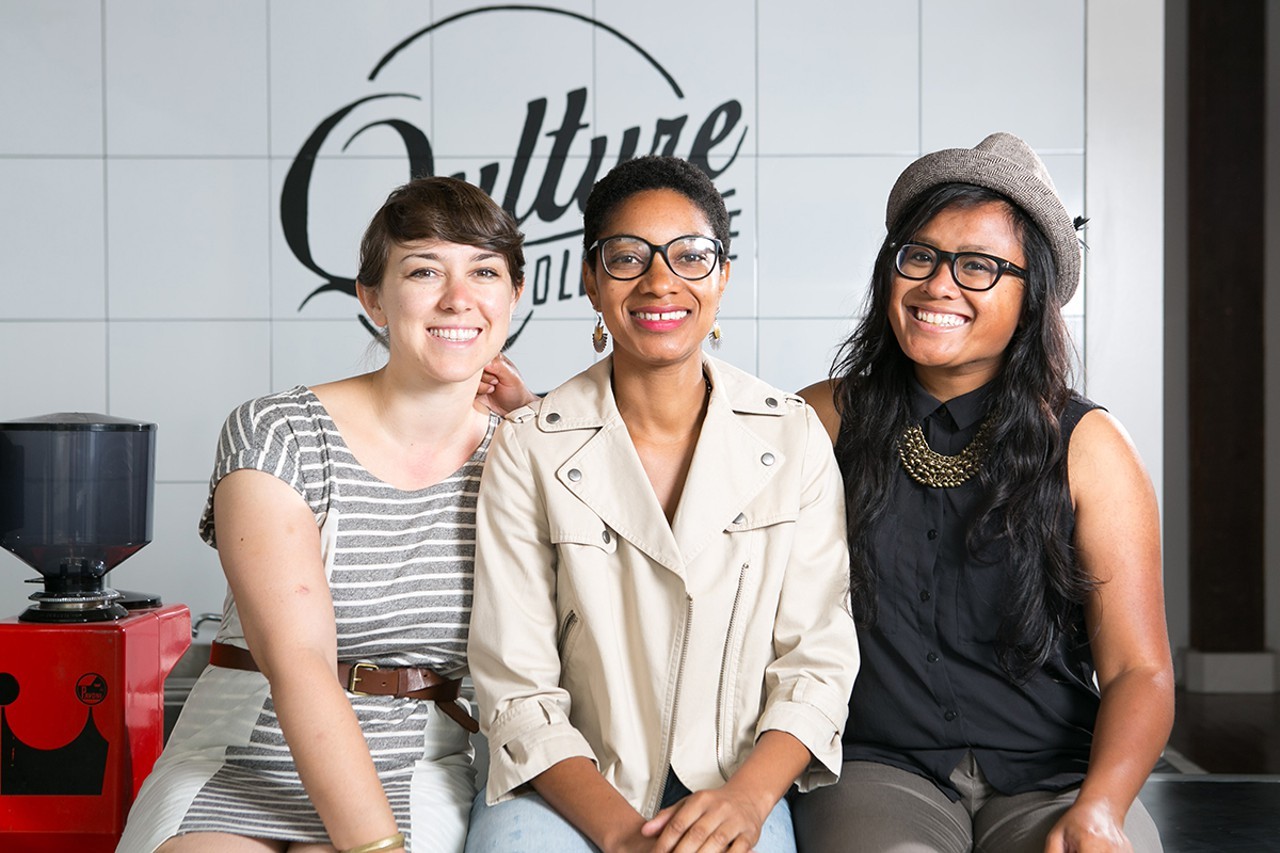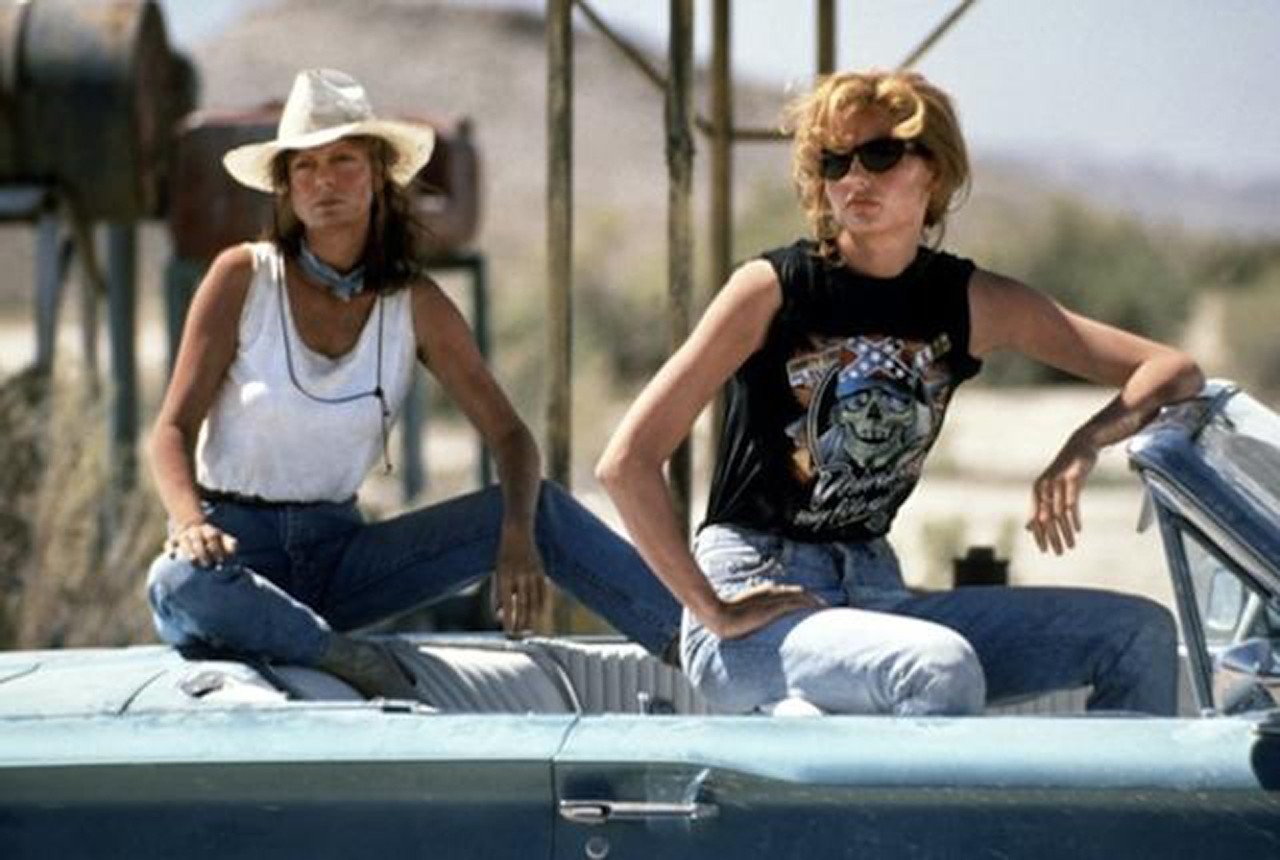 The Bechdel Test Series: Thelma and Louise
The New Parkway Theater
 is kicking off a recurring Bechdel Test movie night on Sept. 13 with a screening of
Thelma and Louise
, the 1991 classic about two badass women (Susan Sarandon, Geena Davis) running from the law. The Ridley Scott film is one of too few movies that pass the famous test, which cartoonist Alison Bechdel created in 1985 as a way to measure gender bias in works of fiction. In order to pass (and be eligible to appear in the series' lineup) two female characters must have a conversation with each other about something other than a man. Sounds simple, right? Apparently not. It's surprising how many movies fail (more than half of 2014's Academy-Award-nominated films, for example). Filmmaker and educator Cheryl Dunye (
The Watermelon Woman,
HBO's
Stranger Inside
) is co-presenting the series and will be leading a post-film discussion about women in film.
— Gillian Edevane
Sun., Sept. 13, 5 p.m. $10. TheNewParkway.com
All Dogs and Try the Pie
The tone for much of 2015's rock was set by Waxahatchee's Ivy Trip, an album that hewed close to musical conventions and an instrumental palette established as "indie" back in the Nineties. Try the Pie, from San Jose, is similarly oriented around lumbering, crunchy riffs and washy, big cymbals, with an especially emotive vocalist in Bean Tupou, whose lyrics seem to speak through veiled metaphors about pain and healing. Try the Pie shares spirit with All Dogs. The Ohio's 2015 is full-length is by turns spritely and dirge-like, varying in tempos and guitar effects throughout but unified by vocalist Maryn Jones emphatic melodies. Try the Pie shares a record label, Salinas, with All Dogs, and the two groups play together on Sunday at
1-2-3-4 Go! Records
.
— S.L.
Sun., Sept. 13, 7 p.m. $8. 1234GoRecords.com

If your pockets are feelin' light and you're still yearning for more suggestions, we've got a ton, and these ones are all
FREE!
We're Hungry: Got any East Bay news, events, video, or miscellany we should know about? Feed us at
[email protected]