You're likely booked for the rest of the season, now that our annual
summer guide
is out. But if you do find some time this weekend, here's how to spend it: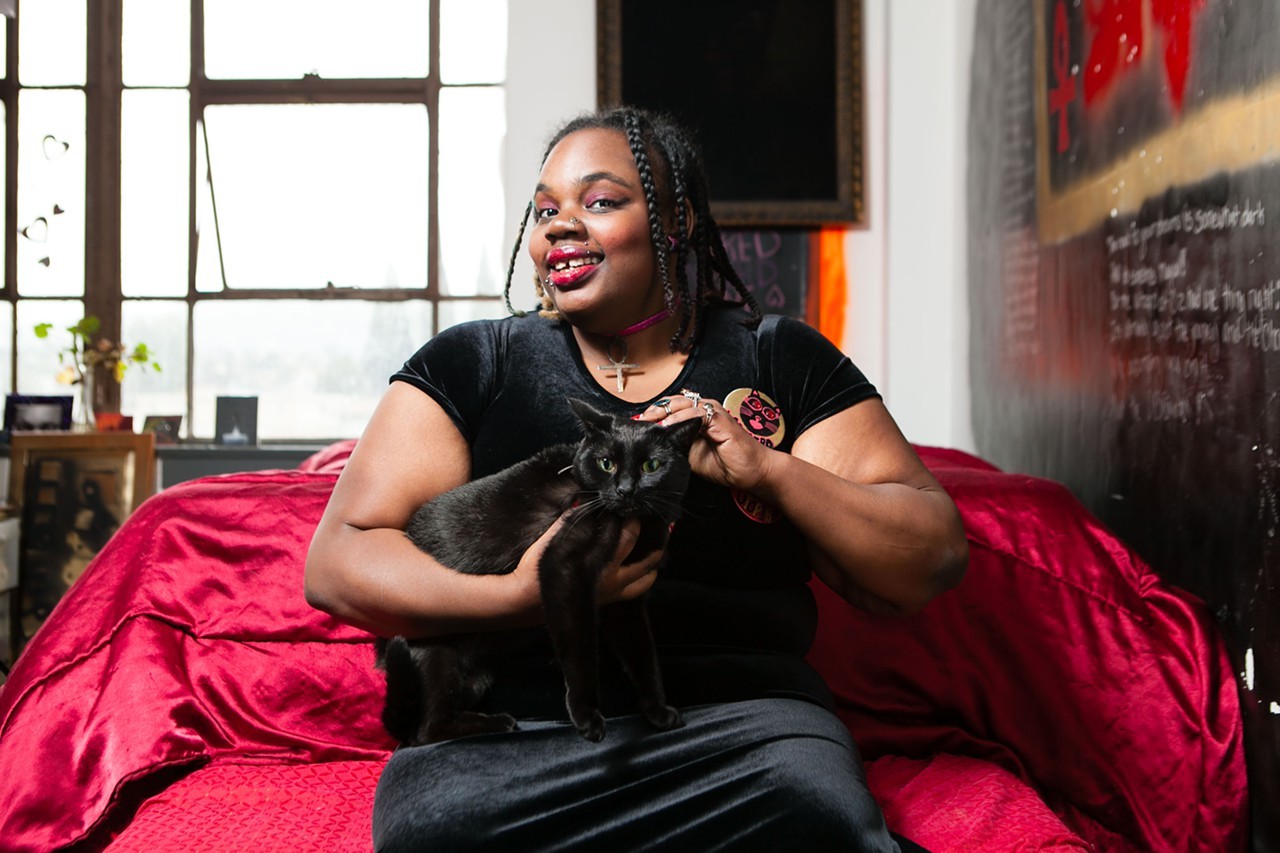 Voltage Drop V. 4
Voltage Drop is a recurring industrial music dance party: Think dark synths, pulsing beats, and an eerie ambiance that creeps in like a veil of smoke. You can expect this sort of vibe at the latest edition of the event at The Legionnaire, with live electronic sets by Maya Songbird, an Oakland experimental pop singer and producer; San Francisco industrial DJ and producer NINE; and Chatty Mandril, the alter ego of Zachary James Watkins of the Oakland noise outfit Black Spirituals. Voltage Drop resident DJs Bonus Beast, Malo, and Kozi will be spinning, as well. Songbird's set is definitely one to look forward to. While her music has industrial and electroclash undertones, it will be interesting to get to know the goth side of the sunshine-y disco pop songstress.
— Nastia Voynovskaya
Fri., May 27, 9 p.m. $5, $7. LegionnaireSaloon.com
[jump]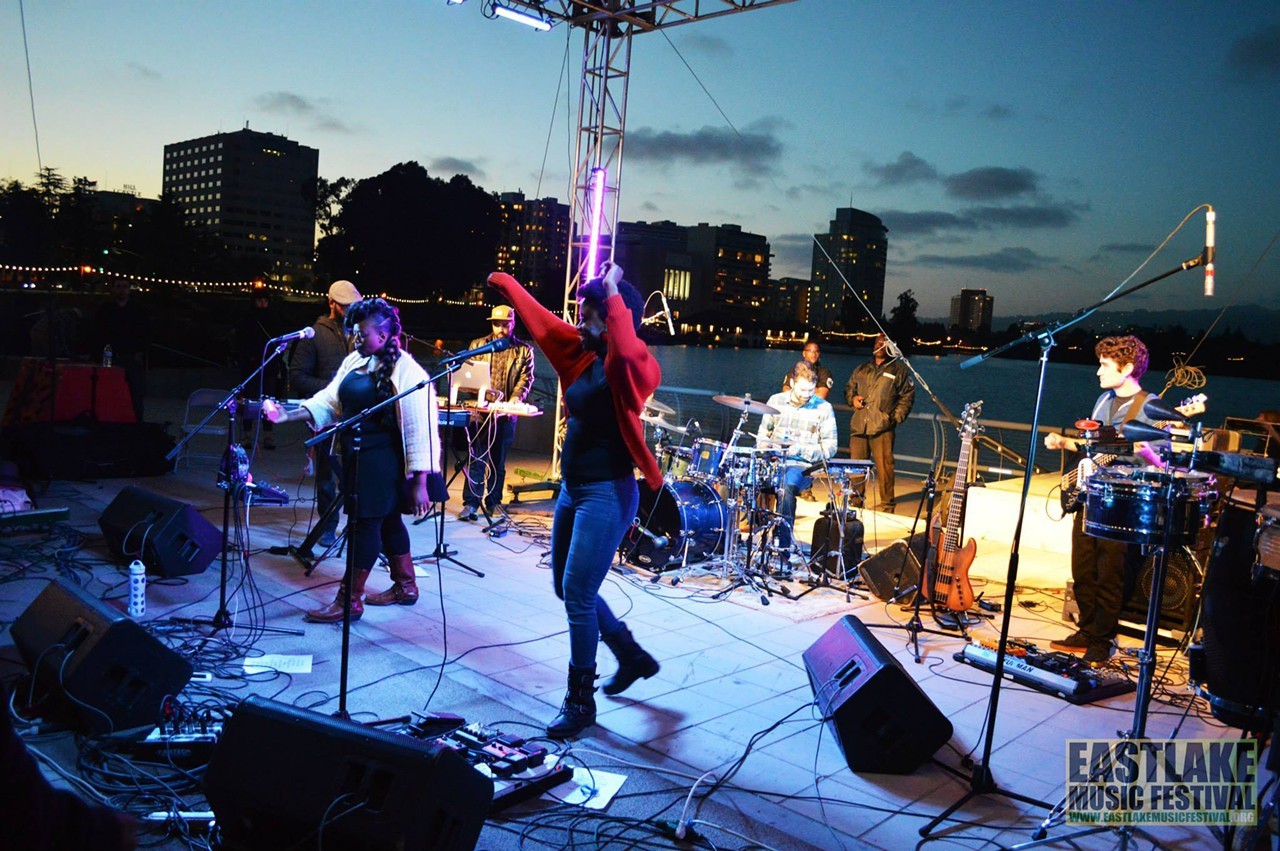 2016 Eastlake Music Festival
The shores of Lake Merritt are a party every day of the summer, but one day is always particularly loud. That's the day of the annual Eastlake Music Festival, which will take place again this Saturday, May 28, from 1 p.m. to 9 p.m. at the south end of the lake and the Henry J. Kaiser Conventions Parking Lot. The free fest features its own miniature circus of food trucks and pop-up stands from local businesses. Plus, right in front of the lake, two stages with full music and dance lineups. This year, that includes local psych-surf band Eyes on the Shore, Santa Clara alt-rockers Picture Atlantic, funk outfit Sal's Greenhouse, and Berkeley's Bear Lincoln. But, really, it doesn't matter much whose playing when you're sitting on the grass in the sun.
— Sarah Burke
Sat., May 28, 1-9 p.m. Free. EastLakeMusicFestival.org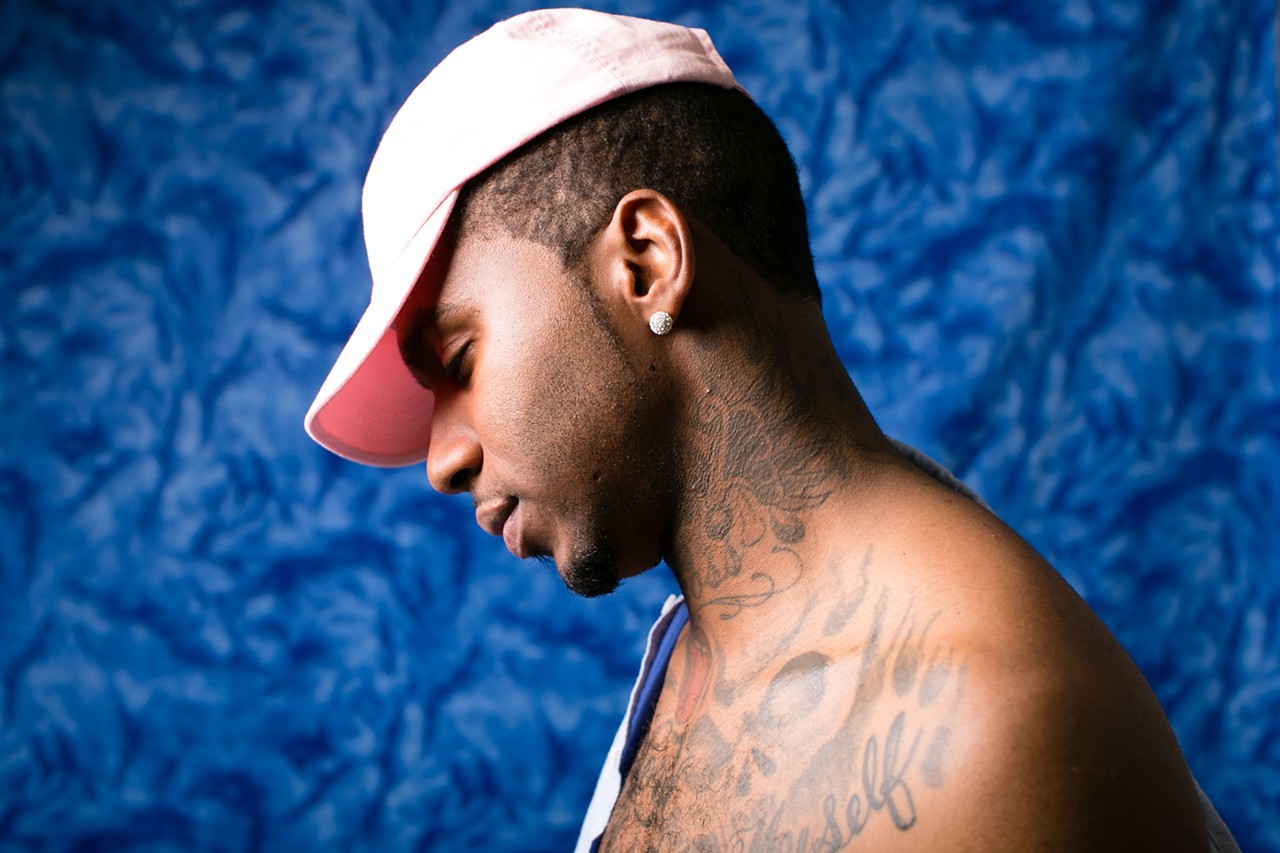 Feels V
Arts and culture blog Wine & Bowties is back with Feels V, the latest edition of its warehouse party turned festival. The event is a veritable sensory overload: In addition to all the visual art, installations, and zines being presented, there are many formidable music performances to look forward to. The headliner of Feels V is none other than Lil B, the notoriously out-there Berkeley rapper and internet icon also known as The Based God. DJDS, an LA DJ-producer crew who contributed to the production of Kanye West's The Life of Pablo, will also be in the building, as well as DJ Fresh, a legendary producer who has worked with the who's who of Bay Area hip-hop. Rising soul singer Moses Sumney; indie pop auteur Toro y Moi (who will be DJing, not performing live material); and Duckwrth, a rapper with a punk rock heart, are also acts not to miss. For more recommendations of which sets not to miss, see the music feature "Your Guide to Feels V" in last week's issue
.— N. V.
Sat., May 28, 5 p.m. $35. WineAndBowties.com/Feels5
Entry, Baja Boys, Rhizome, and Delete
Samuelito Cruz seems to have a never-ending stream of music project ideas. Over the past couple years, he's become well known in the Oakland punk scene for his bands Never Young, Toner, and Happy Diving. And now, you can add his new hardcore band Baja Boys to that list. Unlike, say, Toner, which showcases his penchant for writing hooky, guitar-driven shoegaze pop, Baja Boys is aggressive and incredibly fast. Each track on its debut tape, Cassette 1, is only about a minute long and packed with pounding instrumentation. The band plays at 1-2-3-4 Go! Records in Temescal this Saturday. Entry, a band from LA whose take on hardcore contains more electronic and noise elements, joins Baja Boys on the bill, along with Rhizome and Delete, of San Francisco and Oakland, respectively.
— N. V. 
Sat., May 28, 7 p.m. $8. Facebook.com/1234GoRecords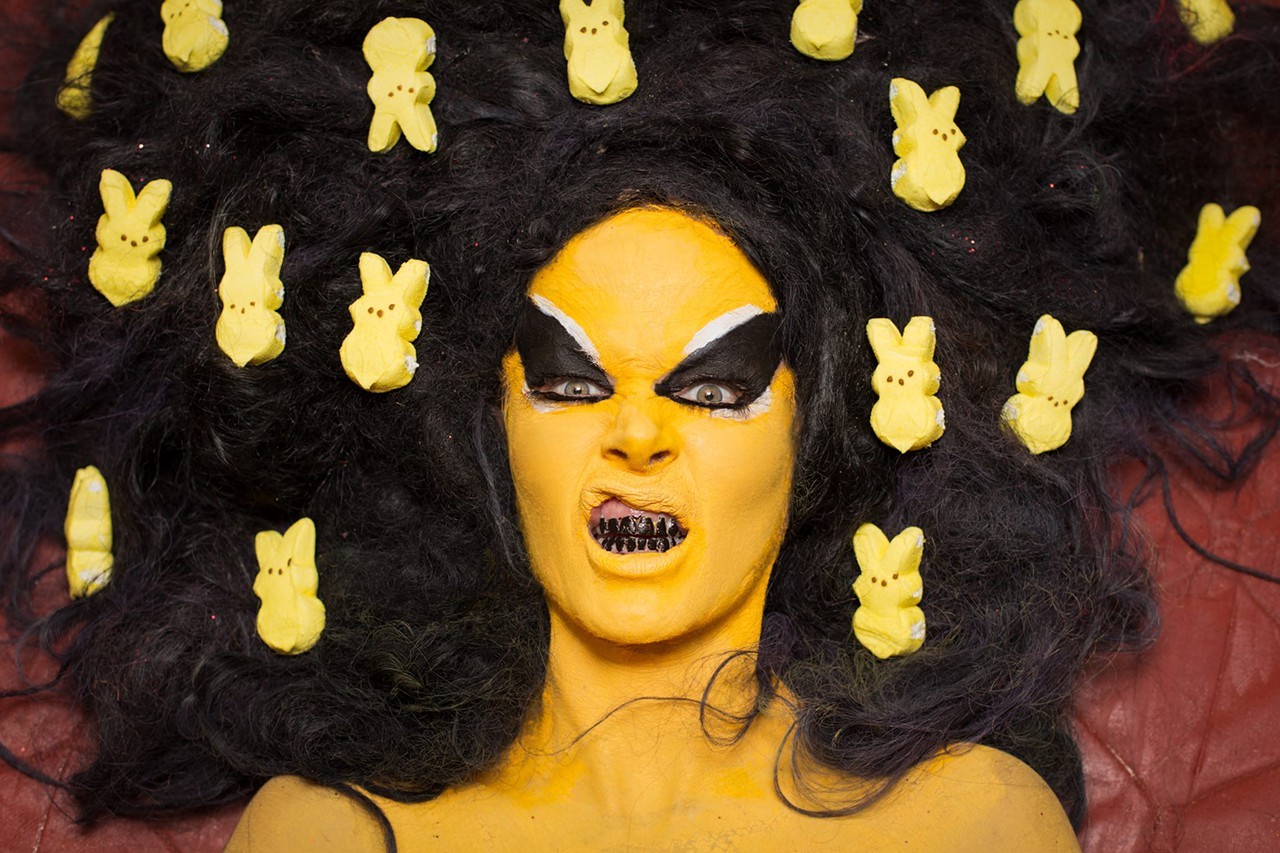 Kembra Pfahler at The Lab
Kembra Pfahler is perhaps best known for her 1992 performance in Richard Kern's Sewing Circle, for which she had her vagina sewn shut by another artist. But she's also famous for fronting the cult death rock band The Voluptuous Horror of Karen Black, for which members provocatively employed theatricality with costumes inspired by horror films. The iconic look: entirely nude except full-body paint in a primary color, thigh-high patent leather lace up boots, and a nest of teased black hair with a two-foot diameter. Pfahler is also a legendary filmmaker and performance artist ­— difficult to define by discipline — with core principles that pervade all her practices: Availabism, Beutalism, and Antinaturalism. The first of those is perhaps the most important — a dedication to constantly creating with what's immediately available. That principle is also upheld by those at the Lab (2948 16th St.), the San Francisco experimental venue where Pfahler will be performing this Saturday, from 8–11 p.m. as the culmination of a recent successful Kickstarter campaign that the venue launched to fund future residency programs. Pfahler completely transformed the space into a surreal "manual of action" that reflects her artistic principles. She'll be performing the band California, which includes her brother, Adam Pfahler (also a former member of Jawbreaker). Admission is free for those who funded the Kickstarter campaign, and $20 otherwise. Pre-sale tickets are available online.
— Sarah Burke
Sat., May 28, 8-11 p.m. $20. TheLab.org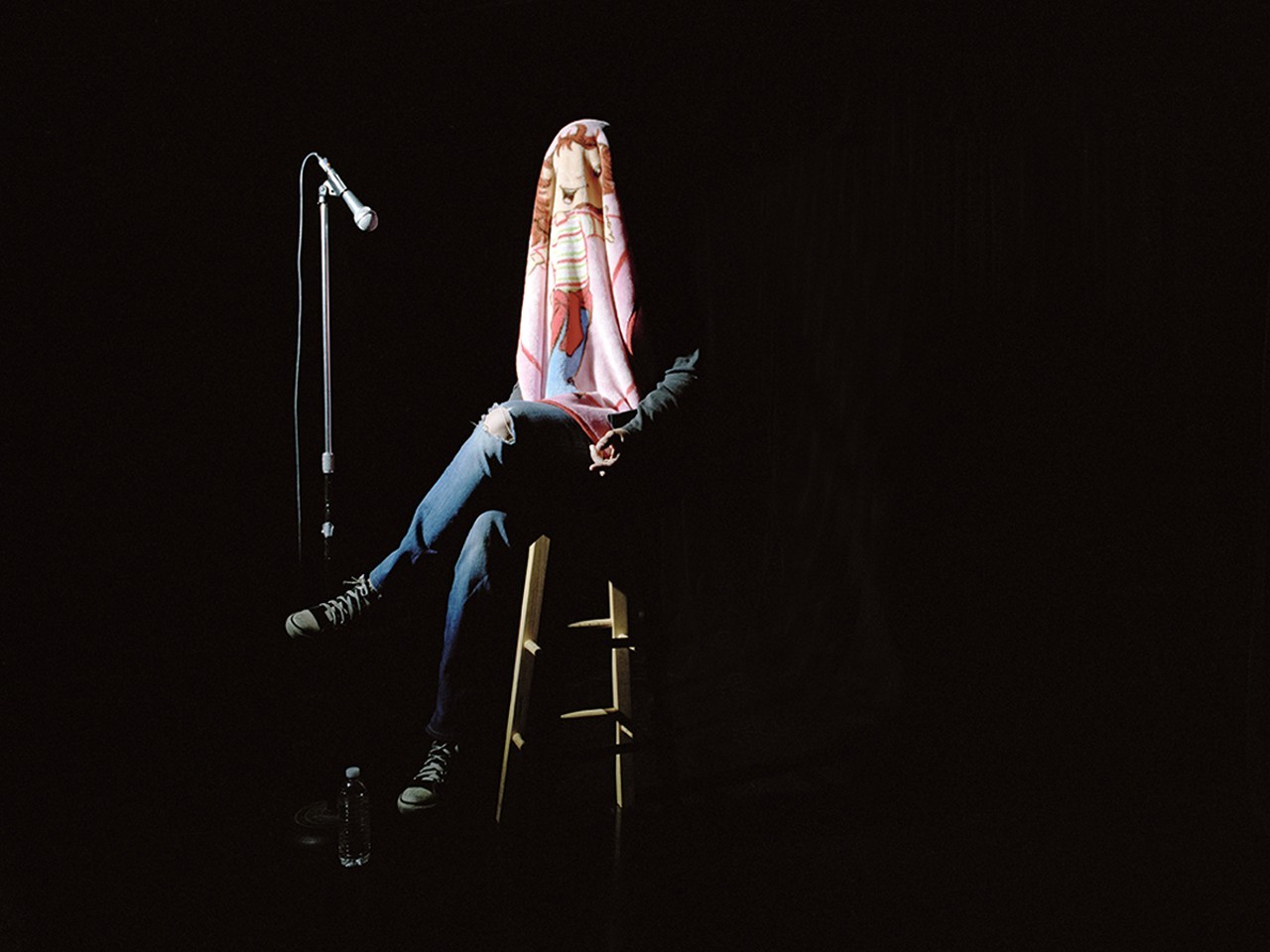 Tammy Rae Carland

Last year, the Express wrote about a book of photography by Oakland artist Tammy Rae Carland called
Some of Us Did Not Die
(see "What Was Withheld: Tammy Rae Carland's 'Some of Us Did Not Die,'" 10/21/15). The book, like much of Carland's work during her prolific career, poetically addressed the complicated politics of queer identity and the ways that marginalized communities in general are erased from dominant narratives. The book included ephemera from throughout Carland's early life, when she made seminal contributions to the riot grrrl and queercore scenes with her zines. Since, Carland (who is now the provost of the California College of the Arts) has taken up many projects and aesthetics, from her late-Nineties series of self portraits in which she performed identities inspired by her parents, to her 2013 "discograms," which monochromatically captured the ecstatic reflections off a disco ball on large, photosensitive paper. Now, Jessica Silverman Gallery South (488 Ellis St., San Francisco) — a temporary project space across the from the main Jessica Silverman Gallery — is showing a mini retrospective of her provocative career, simply titled Tammy Rae Carland. There will be a reception this Friday, May 27, from 6–8 p.m.
— S. B.
May 27-June 18 Free. JessicaSilvermanGallery.com