We know you were inspired by our
Local Economy issue
, and will likely be spending most of your weekend patronizing the East Bay businesses mentioned therein. But, if you have a moment, here are some events also worthy of your time this weekend: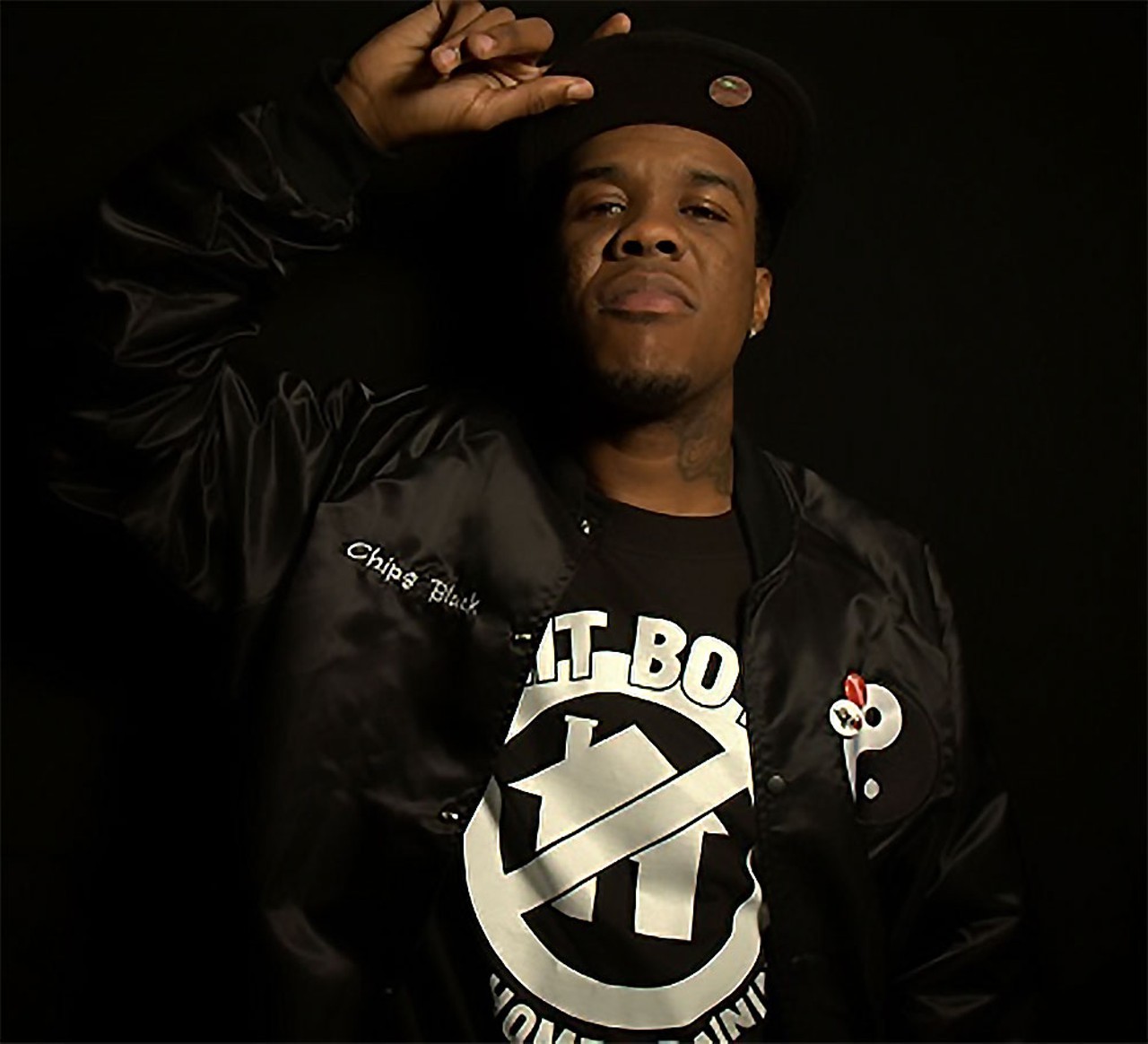 NhT Chippass
Live at Brick and Mortar Music Hall.
You probably wouldn't want to introduce Oakland rap group NhT Boyz to your mom, as the acronym in their name stands for No Home Trainin'. Since the Aughts, the trio has been crucial to Oakland's underground scene, and has made a name for itself with its dark and often irreverent rhymes set to ominous production. The members of NhT Boyz all have solo music projects as well, and NhT Chippass has recently been getting buzz for his excellent features on Tia Nomore's new album,
Holloween
. Same goes for NhT Boyz' new project,
420 Project Vol. 2
, a nine-track collection of stoner anthems with punchy, bass-heavy production. Chippass performs at Brick & Mortar Music Hall in San Francisco on Sunday ahead of the release of his album, Made Man 2 (due out June 19), with support from Tresolid, Lil Darrion, Charitte, and CloeyDntLove.
— Nastia Voynovskaya
Sun., June 12, 8 p.m. Brick & Mortar Music Hall (1710 Mission St., San Francisco). $12, $15. BrickAndMortarMusic.com
[jump]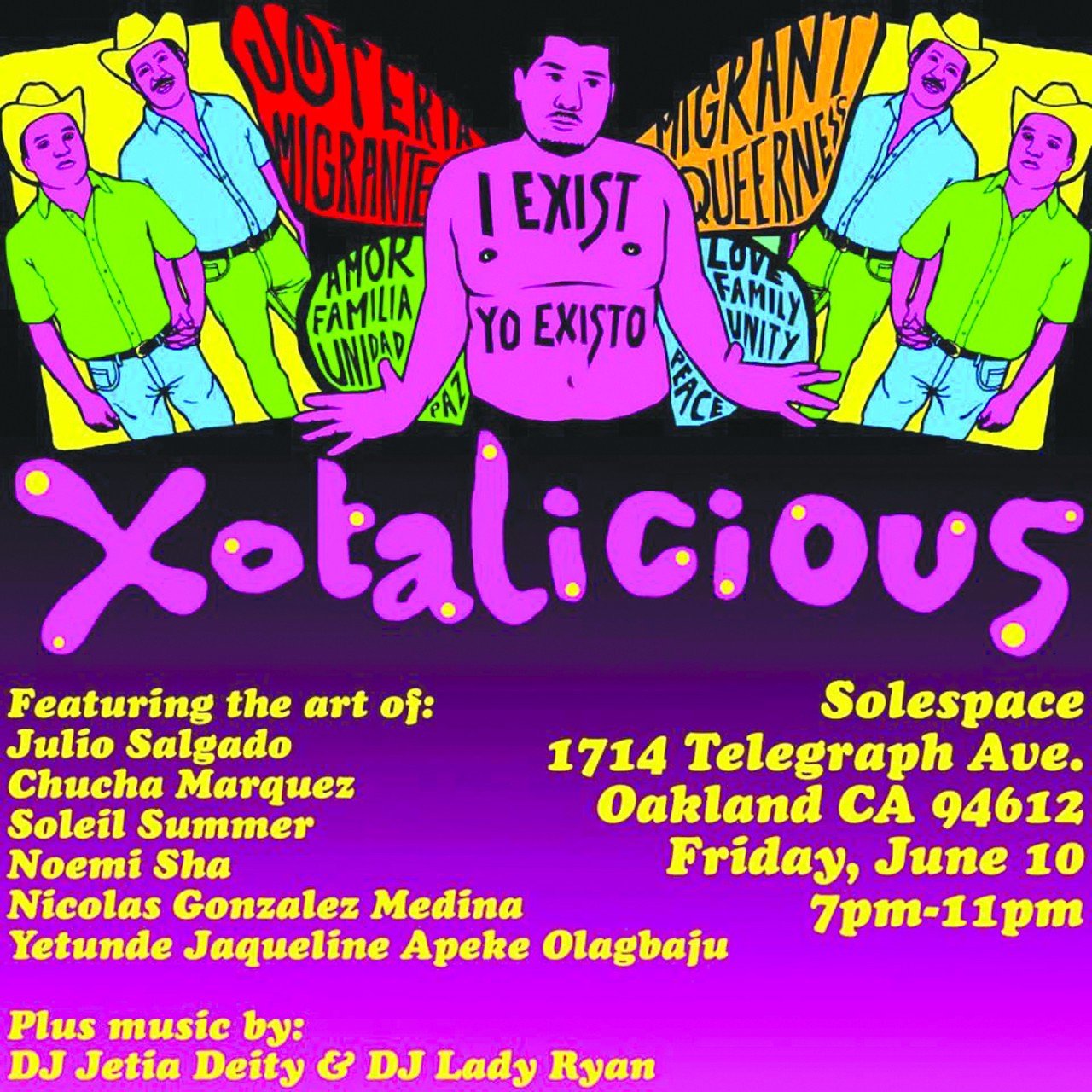 Xotalicious
A celebration of immigrant and POC queer identity at Solespace.
It's pride month, but that doesn't necessarily mean that all queer people feel equally celebrated. Official pride festivities have often been criticized for perpetuating a whitewashed picture of queerness, along with gay magazines and television shows. So, to assure that there is space for immigrant and people of color queers in Oakland's pride parties this month, local artists Julio Salgado and Nicole Gonzales Medina are putting on Xotalicious at Solespace (1714 Telegraph Ave., Oakland) on Friday, June 10. The art show will feature six local immigrant and of color artists including Salgado, Medina, Yetunde Olagbaju, Soleil Summer, Chucha Marquez and Noemi Sha. Dj Jetia Deity and DJ Lady Ryan will be spinning the opening from 7–11 p.m.
 — Sarah Burke 
Fri., June 10. 7–11 p.m. Free. Solespace.com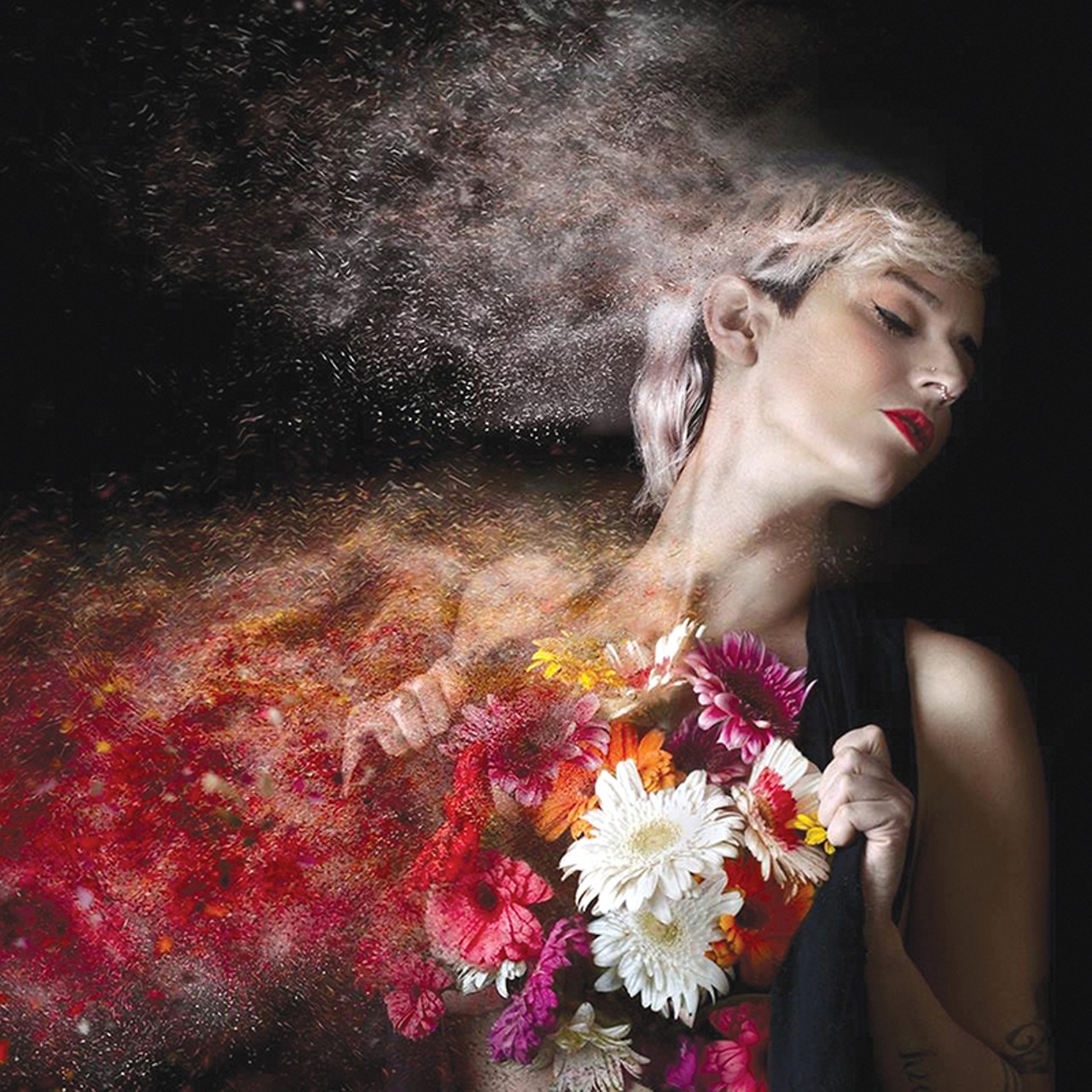 Lila Rose
Catch the experimental pop songstress at Slim's.
On her latest album,
WE.ANIMALS
, experimental pop singer-songwriter Lila Rose probes the relationship between humans and nature through tracks that showcase her throaty, passionate singing. The singer's music evokes beloved Nineties and Aughts acts such as Tricky, Massive Attack, and Portishead, who, like her, cultivated a sense of suspense and foreboding with dark, sparse beats and tense instrumentation. Rose performs at Slim's in San Francisco on Saturday alongside Lizzie Karr, Peter Feliciano, and Pamela Parker. Her live performances have been deemed a sight to see, as she incorporates intricate lighting and set designs that add a next-level visual component to her tracks.
— N.V.
Sat., June 11, 8 p.m. Slim's (333 11th St., San Francisco). $13, $16. SlimsPresents.com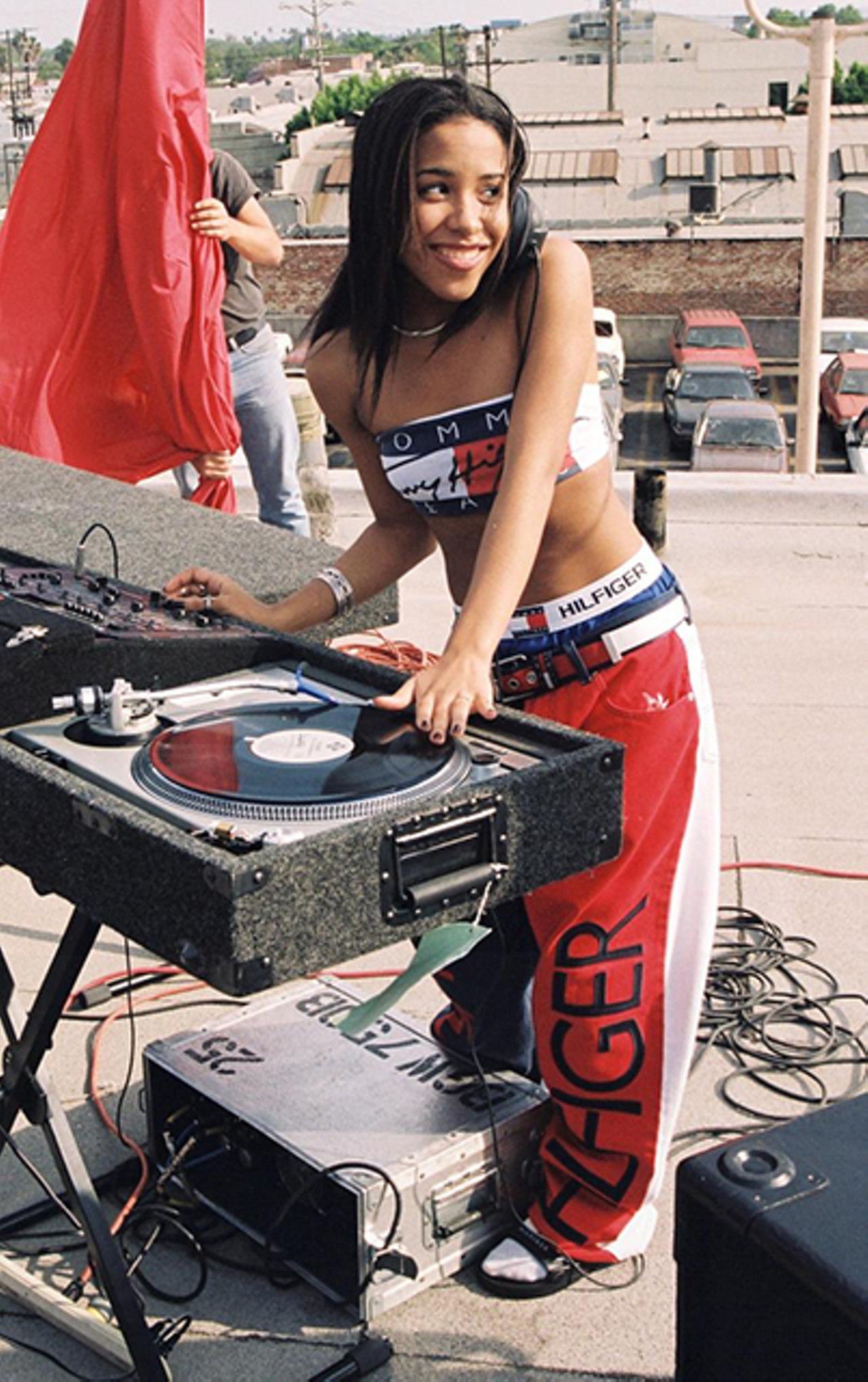 Nineties Hip-Hop and R&B Costume Karaoke 
Dress up like your favorite stars and sing your heart out.
Nineties hip-hop and R&B stars really did have the greatest looks. Who could forget Aaliyah's iconic collection of oversized Tommy Hilfiger denim; Lil Kim's inimitable lavender ensemble complete with a matching wig and pasty at the 1999 MTV Video Music Awards; or Missy Elliot's blunt bangs and pink, puffy ski vests in the "Beep Me 911" music video? Well, those are three free costume ideas for you for the Nineties Hip-Hop and R&B Costume Karaoke party taking place at The Uptown on June 11. Dress up like your favorite Nineties stars, unapologetically sing your heart out, and indulge your nostalgia for the Golden Age. If you're dressing as someone from a culture outside of your own, keep it classy and avoid appropriation. It's a fine line.
— N.V.
Sat., June 11, 9 p.m. The Uptown Night Club (1928 Telegraph Ave., Oakland). 
UptownNightClub.com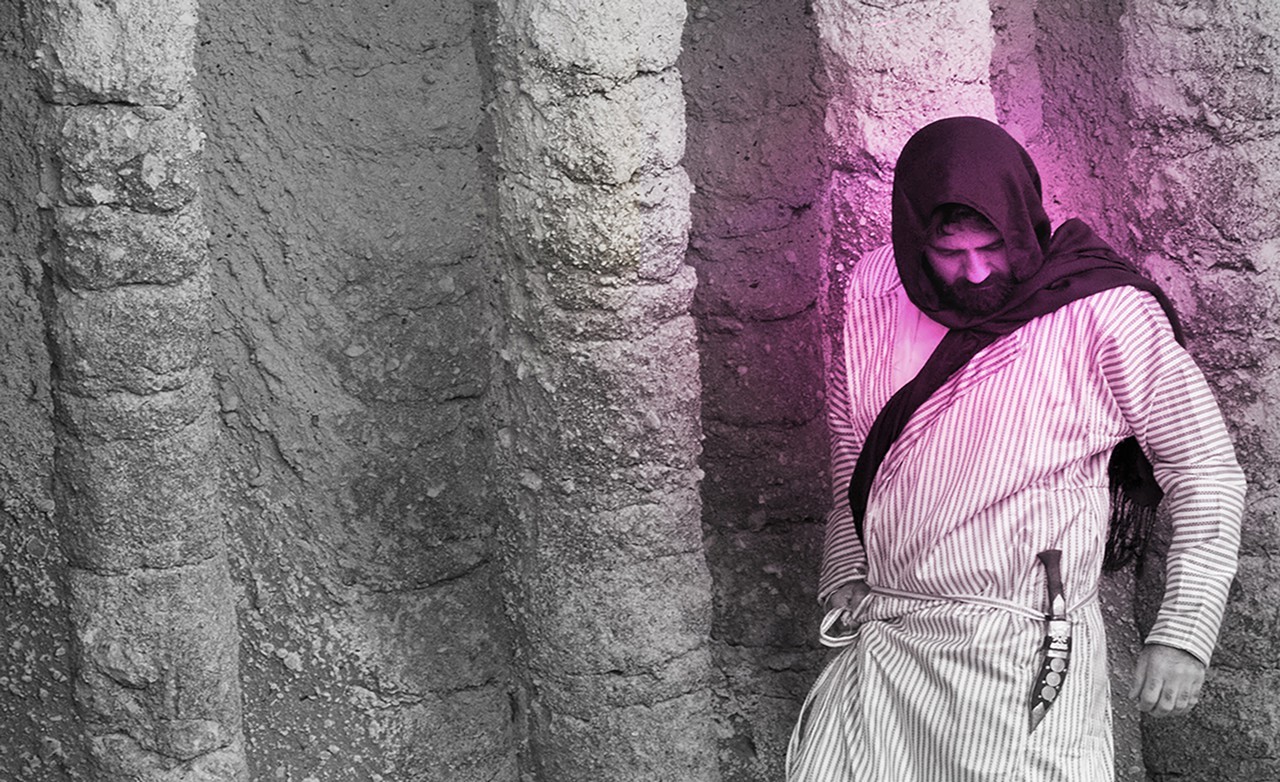 Jamil Hellu Artist Talk
On Syrian and queer identity at Aggregate Space gallery.
In artist Jamil Hellu's current solo show at Aggregate Space gallery,
All Ways Lead to the Mill
, there's a Victorian-looking living room set up — complete with upholstered chairs and curtains framing a gilded mirror. But as you look closer, you'll find that the upholstery covering every surface of the set features imagery of men in Arabic headscarves engaging in sexy, queer displays of affection. Hellu grew up in America, but his roots are Syrian and Arabic. His snarky work in the excellent show, presented in conjunction with the National Queer Arts Festival, explores the conflicts at the intersection of the Syrian and queer aspects of his identity. Attempting to navigate his heritage, knowing that if he were to return to Syria as a queer man he would likely be killed, Hellu offers profound inside into the contemporary discourse around intersectional identity. On Saturday, June 11, Hellu will expand on that conversation with a free artist talk.
— S. B. 
Sat., June 11. 1 p.m. Free. 801 West Grand Avenue.
AggregateSpaceGallery.com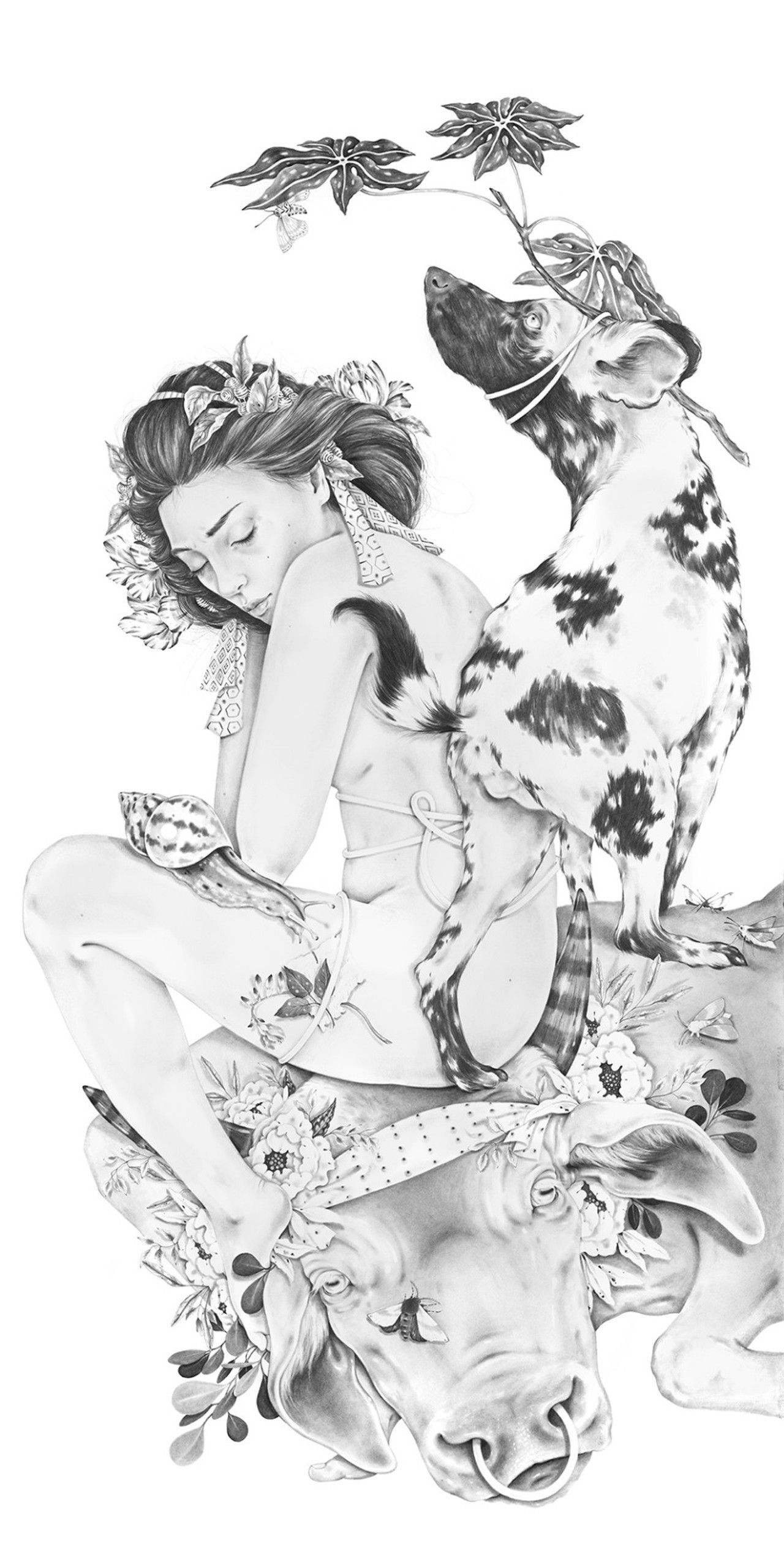 Athen B One Year Anniversary
A fourteen artist group show.
It's difficult to believe that Athen B gallery (1525 Webster St., Oakland) has only been around for one year, because the downtown Oakland gallery has accomplished so much. It's helpful that the space is a reworking of the once similarly crucial LeQuiVive Gallery, which started beautifying Chinatown and downtown Oakland with street art murals years ago — an unofficial project that those behind Athen B continue to devote their time to, with stunning results. Since the rebranding and staffing change last year, Athen B curator Brock Brake has presented some of the highest quality shows in Oakland's art scene. And on Saturday, June 11, Athen B will present another top notch exhibit to celebrate its birthday. The lineup of fourteen artists includes international street art icons like Germany's Herakut and Argentina's Franco Fasoli alongside innovative sculptors such as Sergio Garcia and talented locals Cannon Dill and Nicomi Nix Turner.
— S.B.
Sat., June 11, 7 p.m. Through July 1. Free. AthenBGallery.com
If your pockets are feelin' light and you're still yearning for more suggestions, we've got a ton, and these ones are all
FREE!
We're Hungry: Got any East Bay news, events, video, or miscellany we should know about? Feed us at
[email protected]
.