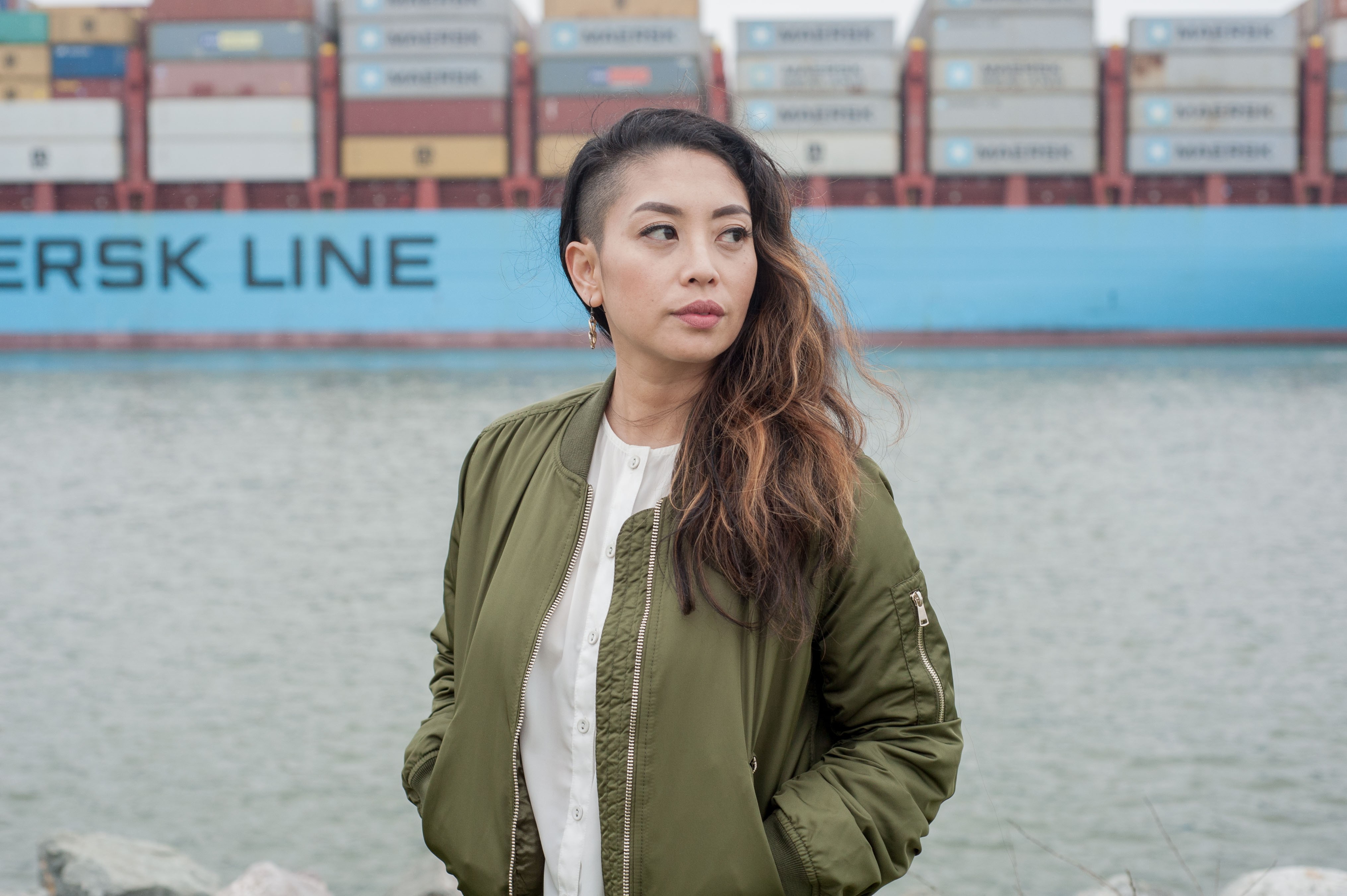 In the face of societal expectations to marry a man who's a bread winner, rapper
Rocky Rivera
says,
Fuck a diamond ring
. Instead, she goes by her own rules and focuses on her own hustle. In her song, "Turn You," Rivera raps about her rejection of gender roles over a nostalgic beat that lends a smooth, easy flow to her candid lyrics.
[jump] Last month, Beatrock Music released a music video for "Turn You." The song was originally released in 2015 as part of Rivera's
Nom De Guerre
, a powerful six-song project that confronted subjects such as class, race, and gender.
Shaking up the status quo while maintaining lyrical flow is no new territory for the San Francisco MC. Rivera uses her music as a platform to bring critical dialogue to the masses in a way that is both entertaining and accessible. With the premiere of the "Turn You" video, she draws the listener's attention back to her music, and to the song's prevailing subject: feminism.
[embed-1]
In comparison to her earlier song "Pussy Kills," an anthem of feminine strength and solidarity, "Turn You" takes a more explanatory approach. Rivera breaks down her definition of feminism for those who have yet to get with the program, simplifying the subject without minimalizing its importance. Through a recent email exchange with the
Express
, Rivera explained, "After releasing 'Pussy Kills,' I thought I should be more straightforward in my messaging, for all those young men and women who are still hesitant to call themselves feminists."
Rivera uses her music to empower women and challenge common assumptions about their capabilities. "We deserve the same rights, the same pay, and the same privacy as our male counterparts. Systematically, women have a more difficult time excelling because of industry sexism."
[embed-2]
Although hip-hop has long been a platform for progressive thought, it's no secret that women are underrepresented in the scene. Rivera isn't afraid to use her music to discuss complex issues and rally for social justice, and she makes a powerful statement with "Turn You."
"I make music that I want to hear, that represents the diversity of thought that women encompass. My music doesn't represent everyone, but the topics I discuss move towards more authentic inclusivity."
Her message is perfectly summed up in the final line of the last verse of the song as she raps,
My fate is greater than the gender you assign to me
.