It's officially spring ! Go out and celebrate: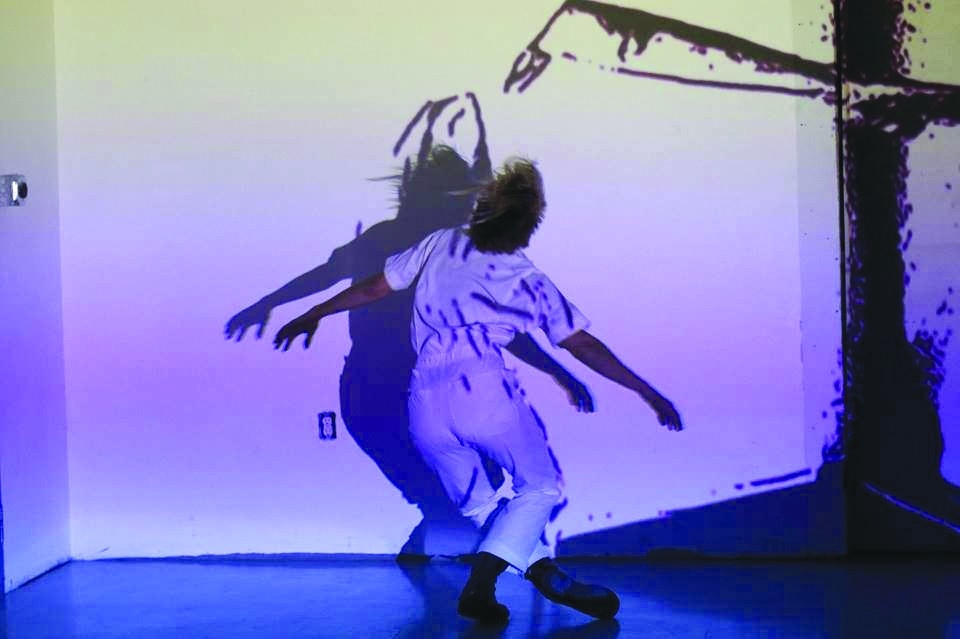 SALTA Dance Collective: Pseudo, Anti, and Total Dance
SALTA, an East Bay experimental dance collective that holds a monthly roaming dance series with the goal of activating unlikely spaces with movement, is teaming up with the similarly non-traditional performance platform AUNTS to take over the Berkeley Art Museum and Pacific Film Archive (2155 Center St., Berkeley) on Friday, March 25, from 6–9 p.m. The dancers aim to turn the museum's new home into a "dance deck, disco, shrine" by performing throughout the galleries, responding to the architecture and the artwork within it. SALTA and AUNTS have curated a lineup of over sixty performers to fill the space, ranging widely in discipline. More than fifteen video artists will also be there to light up the galleries with projected imagery. The first one hundred people to attend will receive free entry. After that, the event will be free with museum admission.
— Sarah Burke
Fri., March 25, 6-9 p.m. Free with museum admission. BAMPFA.org

[jump]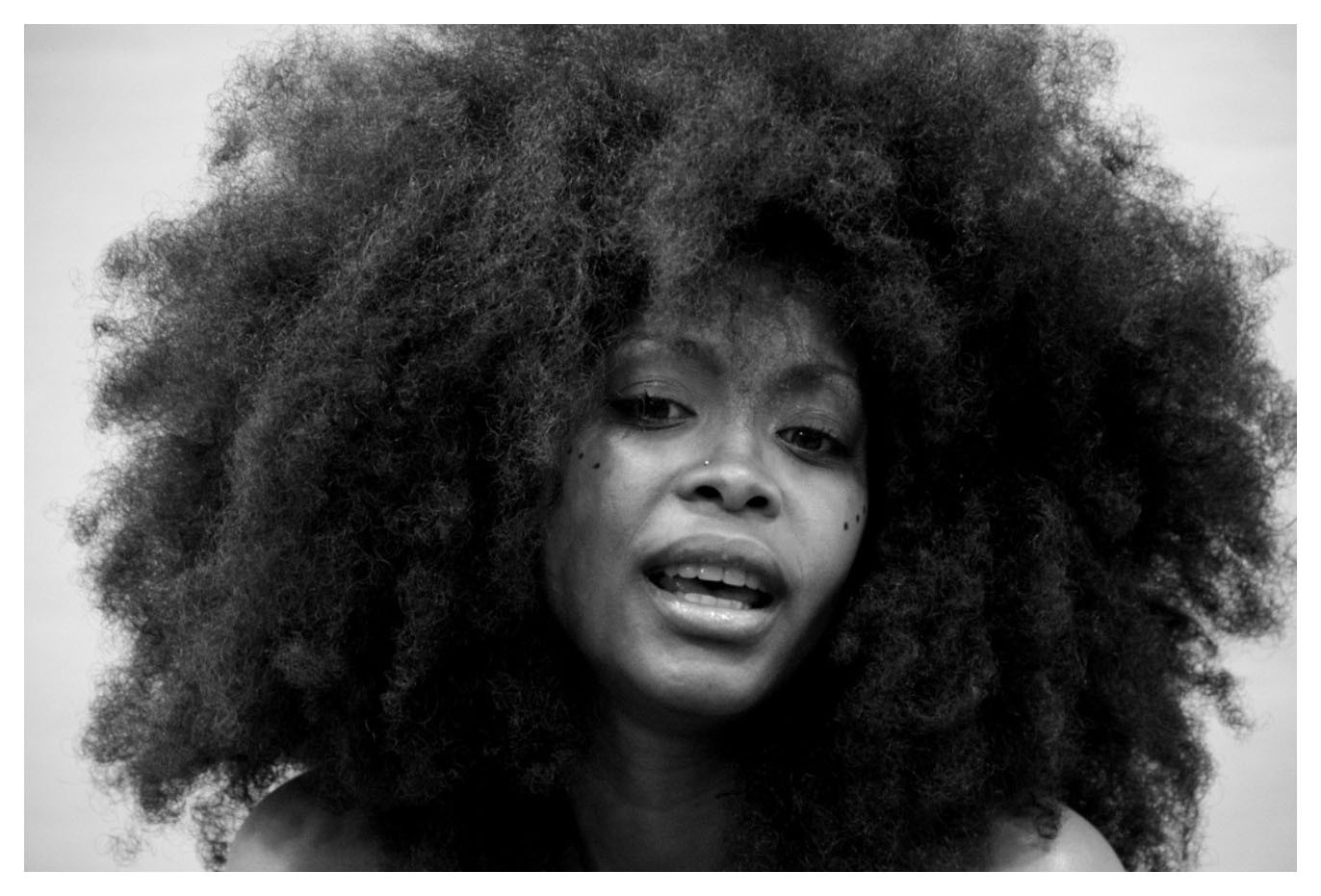 DJ Lo Down Loretta Brown (AKA Erykah Badu) 
Not only is Erykah Badu the queen of late Nineties/early Aughts neo-soul, she was also a key figure in bringing Afrofuturist thought and aesthetics into the pop culture zeitgeist. Basically, everything Badu does is next level — from her socially conscious lyrics that speak out against oppression to her public actions that challenge harmful social norms. She proudly takes selfies that showcase her graying hair — giving the middle finger, so to speak, to unattainable beauty standards — and, in addition to being a Platinum-selling recording artist, she's also a practicing doula. Until 2015, Badu had been quiet since the release of her phenomenal 2010 album
New Amerykah Part Two (Return of the Ankh).
But last year, she dropped the mixtape
But You Caint Use My Phone
, a collection of quick, fun, "Hotline Bling"-inspired tracks that stoked fans' appetites for her next album. Badu DJs at 1015 Folsom in San Francisco on March 25 under her alter ego, Lo Down Loretta Brown. 
— Nastia Voynovskaya
Fri., March 25, 10 p.m. 1015 Folsom (1015 Folsom St., San Francisco). $35-$50. 1015.com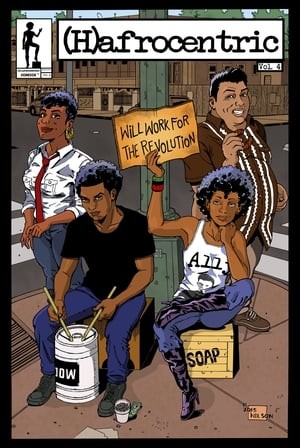 Book Signing and Chill w/Author Juliana "Jewels" Smith of (H)afrocentric: The Comic
Oakland educator, writer, and organizer Juliana "Jewels" Smith started her comic book series
(H)afrocentric
in 2011 while teaching at community colleges, in order to better engage with her students. The series stars a group of undergraduate students of color navigating their way through life at the fictional Ronald Reagan University. Smith is now ready to release volume four of the series, which she has likened to a feminist version of
The Boondocks.
On March 25, Smith will be at the Betti Ono Gallery (1427 Broadway, Oakland) for a "Book Signing and Chill" from 7–9 p.m. The event includes a Q&A with Melorra Green of KPOO's Ibeji Lounge ($10–$15 suggested donation). And on March 26, from 5–7 p.m., Smith will sign copies of the comic at the African American Museum & Library (659 14th St., Oakland). The African American Museum will also host a symposium called "Afro Surrealism, Comics, and Speculative Fiction" from 1–4 p.m. that day, featuring a robust lineup of readings and discussions
.— S. B.
Fri., March 25, 7-9 p.m.
510-473-5919. $10-15. BettiOno.com
AKA Frank
There are a number of ways to take a stand on important social issues. East Bay rapper Aka Frank did so in an unabashedly sleazy fashion with his single "Racist (My Dick Ain't)," an anthem for those whose attraction knows no bounds as far as culture and ethnicity are concerned. The song was an underground hit when it came out three years ago and was played frequently at local dance parties and DJ nights. Since then, Aka has been hugely prolific. As a former member of Diligentz, a teenage rap group that was active in the Aughts and also featured Jay Ant from HBK Gang, he frequently works with HBK and Shmoplife artists and released an excellent collaborative mixtape with IAMSU last summer titled Biggie Smalls. The tape featured gems such as the morning-after soundtrack, "Backwoods and Backrubs," as well as "Lane Switching," which features Lil Uzi Vert, who has since become a viral sensation. Now, Aka Frank is back with Aka Frank Vol. 3, a nineteen-track album rife with hyperactive party tracks and features from prominent East Bay artists such as Lil B and J. Stalin. He celebrates the album's release with a day party at Brick & Mortar Music Hall this Saturday.
— Nastia Voynovskaya
Sat., March 26, 3 p.m. $14, $30. BrickAndMortarMusic.com
Sake and Science with Harold McGee
Part of the received wisdom of Japanese sake drinking culture is that certain types of sake taste better when they're heated while others are better served cold or at room temperature. Harold McGee, noted food science expert and author of the groundbreaking
On Food & Cooking: The Science and Lore of the Kitchen,
made a name for himself by debunking a number of widely-held cooking myths — the idea that searing meat "seals in the juices," for instance. In this lecture and Q&A session at the Takara Sake Tasting Room (708 Addison St., Berkeley), McGee will talk about the science behind how temperature affects our sense of taste and smell — and how that applies to sake specifically. Before participants leave, they will taste three types of sake — served cold, warm, and at room temperature — to experience the difference themselves.
— Luke Tsai
Sat., March 26, 3-6 p.m. $20–$25. TakaraSake.com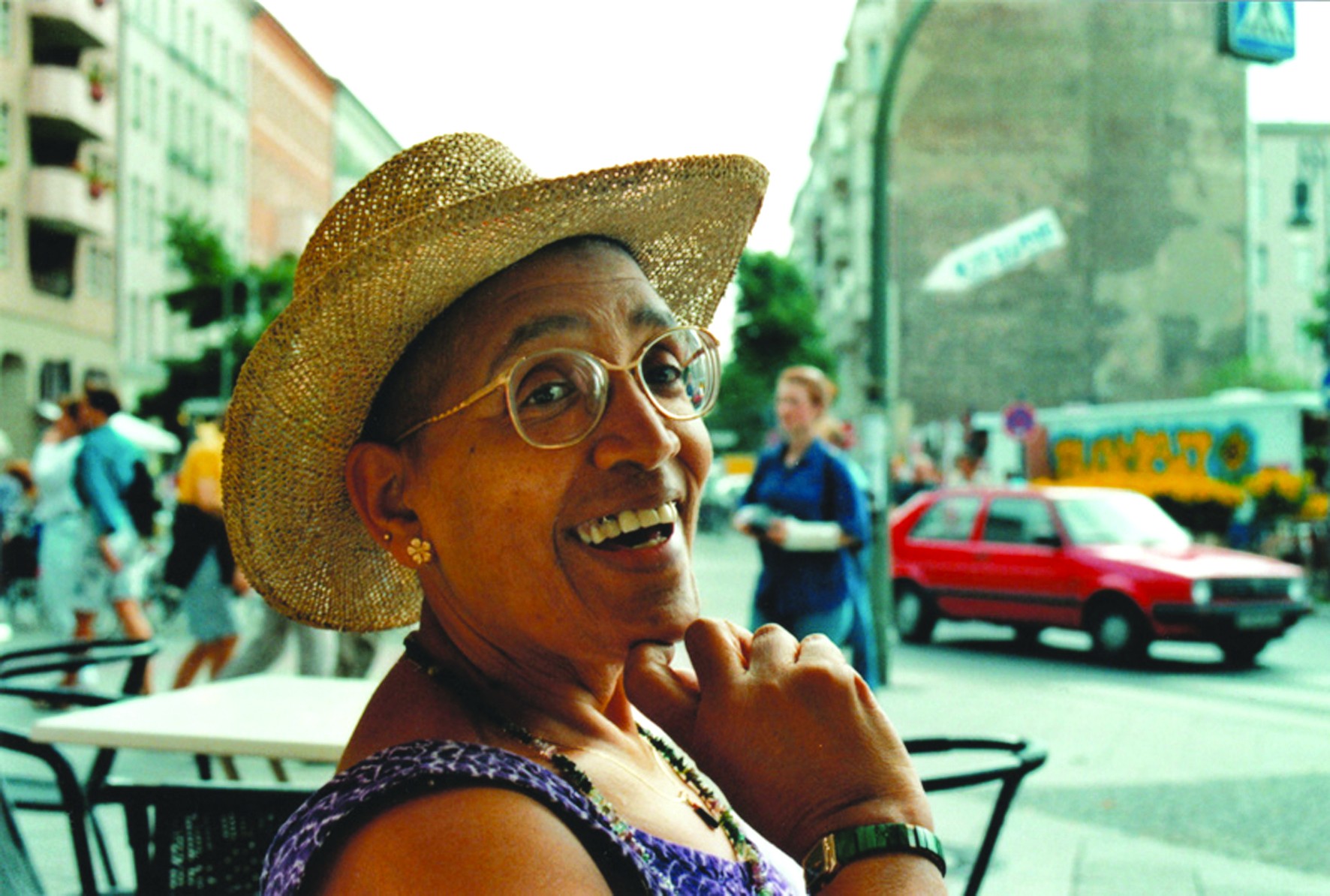 "Audre Lorde: The Berlin Years 1984-1992"
The seminal poet and professor Audre Lorde is known mostly for her work as a queer, radical feminist and US civil rights activist. But Dagmar Schultz' 2012 documentary,
Audre Lorde: The Berlin Years 1984-1992,
focuses on a lesser-known chapter in Lorde's life, during which she helped to ignite the Afro-German Movement by mentoring Black German women to write and publish essays about their identities and worked with white German women to check their privilege and use it constructively. The intimate feature will be shown at Kehilla Community Synagogue (1300 Grand Ave., Oakland) on Saturday, March 26, from 7–9 p.m. Following the screening, Schultz will be joined by Lorde's close friend and colleague Ika Hügel-Marshall, who co-authored the film's script, for a discussion about the film and Lorde's influential work.
— S. B.
Sat., March 26, 7-9 p.m. $5-$15. KehillaSynagogue.org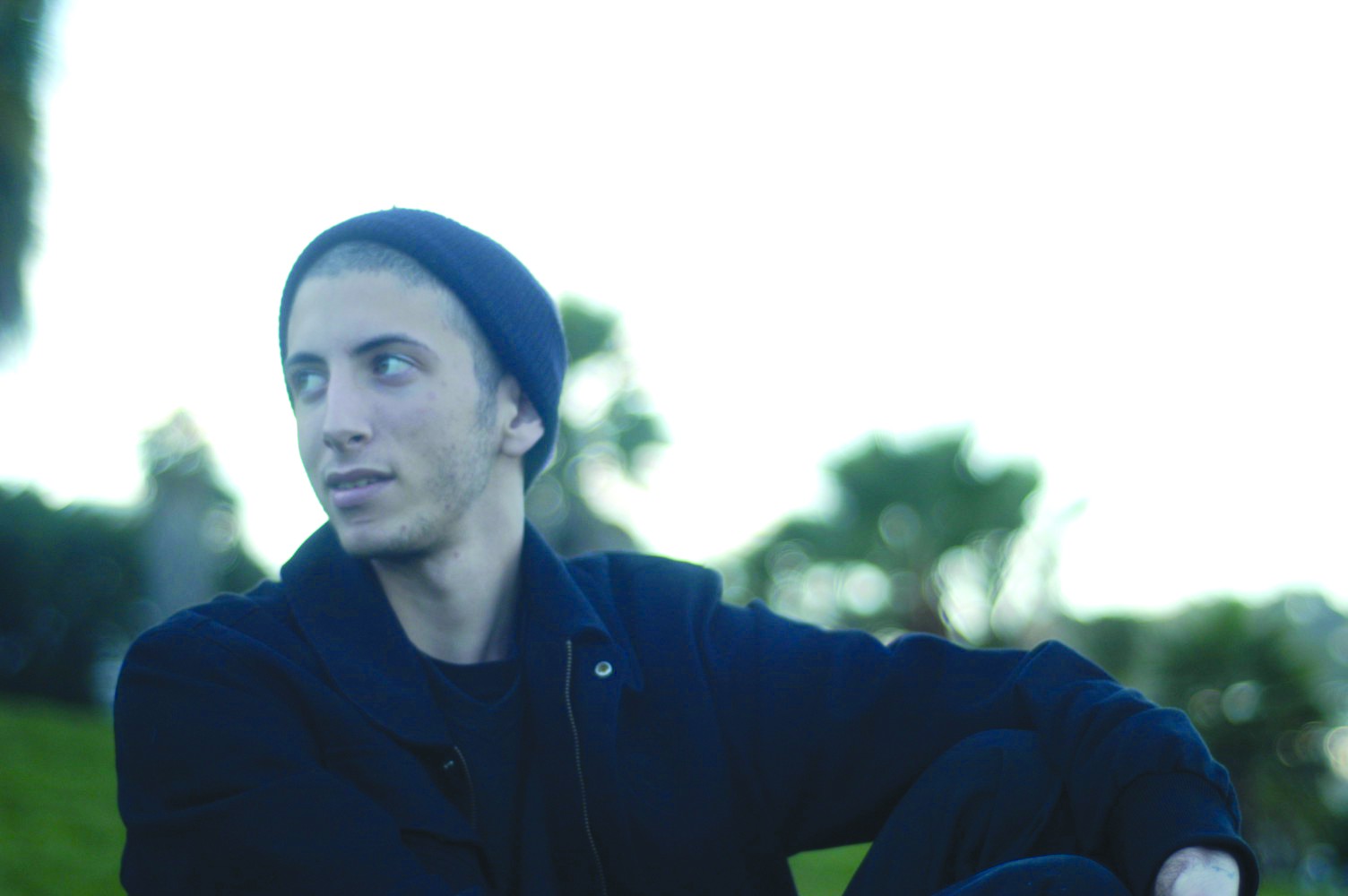 Shlohmo
LA producer Shlohmo is a native Angeleno, but most fans don't realize that he got his start in the Bay Area as a student at California College of the Arts. While he initially moved up north to study fine art after high school, Shlohmo eventually returned his focus to the music collective he founded as a teenager in LA, WeDidIt, which also features DJ-producers RL Grime and D33J. Shlohmo has proven himself to be a dynamic beat maker, deconstructing traditional hip-hop rhythms with psychedelic effects. On his latest album, Dark Red, he creates slow, pared-down, oceanic beats that incorporate static and glitchy effects amid lush layers of synths. Catch him live at the Mezzanine on Saturday. 
— N. V.
Sat., March 26, 9 p.m. $20. MezzanineSF.com

If your pockets are feelin' light and you're still yearning for more suggestions, we've got a ton, and these ones are all
FREE!
We're Hungry: Got any East Bay news, events, video, or miscellany we should know about? Feed us at
[email protected]