Once you're finished fawning over the
Lil B
portraiture gracing this week's
Express
, here's our list of five other ways to spend your time this weekend. On Monday, you can go back to fawning, we promise. 
Pop-Up Market at Taiwan Bento
Holiday shopping can be a dreary, thankless task — a lose-lose choice between getting pummeled by crowds at the shopping mall or contributing to the death of the local economy if you buy everything online. Pop-up markets like the one at Taiwan Bento (412 22nd St., Oakland) offer an attractive alternative. Choose from a carefully curated selection of one-of-a-kind gifts while supporting local jewelry makers and succulent-arrangers. In the meantime, since this particular pop-up is being held at one of Oakland's most appealing Taiwanese restaurants, you'll have no shortage of food to keep you going: Beer, boba tea drinks, and snacks such as Taiwan Bento's signature Taiwanese-style popcorn chicken will be sold at happy hour prices all day long, and another local food artisan — We the Minis — will be on hand hawking cupcakes.
— Luke Tsai
Fri., Dec. 11, 12-7 p.m. and Sun., Dec. 13, 12-7 p.m. Free. TaiwanBento.us
[jump]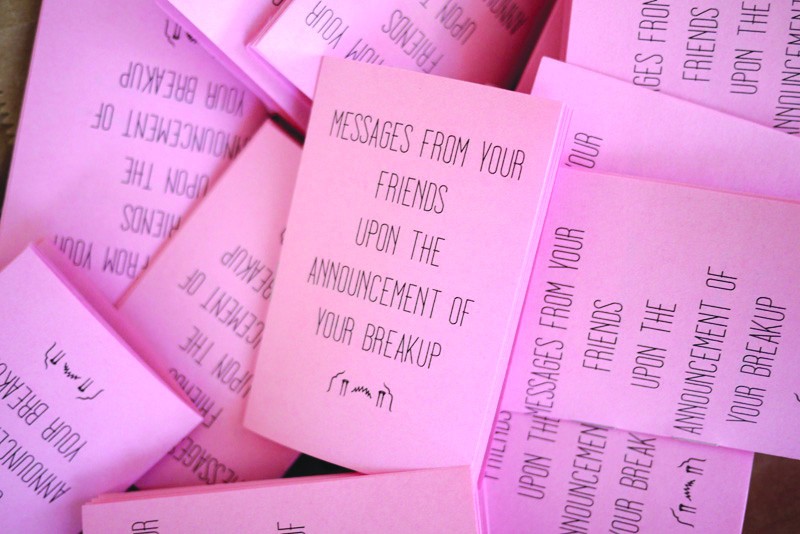 East Bay Alternative Press Book Fair
Five years ago, two Bay Area zinesters decided it was high time for the East Bay to have its own celebration of indie media, and in true East Bay fashion, DIY-ed the first East Bay Alternative Press Book Fair. What began with roughly fifty participants has since mushroomed into a mega zine fest, with more than 120 zine authors and small presses tabling this year. Renamed in 2012 as the "East Bay Alternative Book and Zine Festival," or EBABZ for short (pronounced "e-babes"), this year's event on December 12 at Berkeley City College (2050 Center St.) will include a panel discussion with Rad American Women A-Z author Kate Schatz and illustrator Miriam Klein Stahl, an exhibit by Milvia Street (Berkeley City College's art and literary journal), a book binding workshop with local artist Soleil Summers, and a panel on DIY zine- and book-making. "ZZ Tops," a free reading party at E.M. Wolfman General Interest Small Bookstore (410 13th St., Oakland) will be kicking off the festival on December 11. Presenters at the pre-fest include Nia King, author of the zines Angry Black-White Girl and The First 7-Inch Was Better: How I Became an Ex-Punk; Enola Dismay of No Gods No Mattress; musician and comic creator Andrew Goldfarb; the Queer Anxiety Babiez Distro, a zine that focuses on queerness, gender, and mental health; and Mujeres al Frente, a collective of teachers, artists, and healers.
— Erin Baldassari
Sat., Dec. 12, 10 a.m.-5 p.m. $TBA. EastBayAlternativeBookAndZineFest.com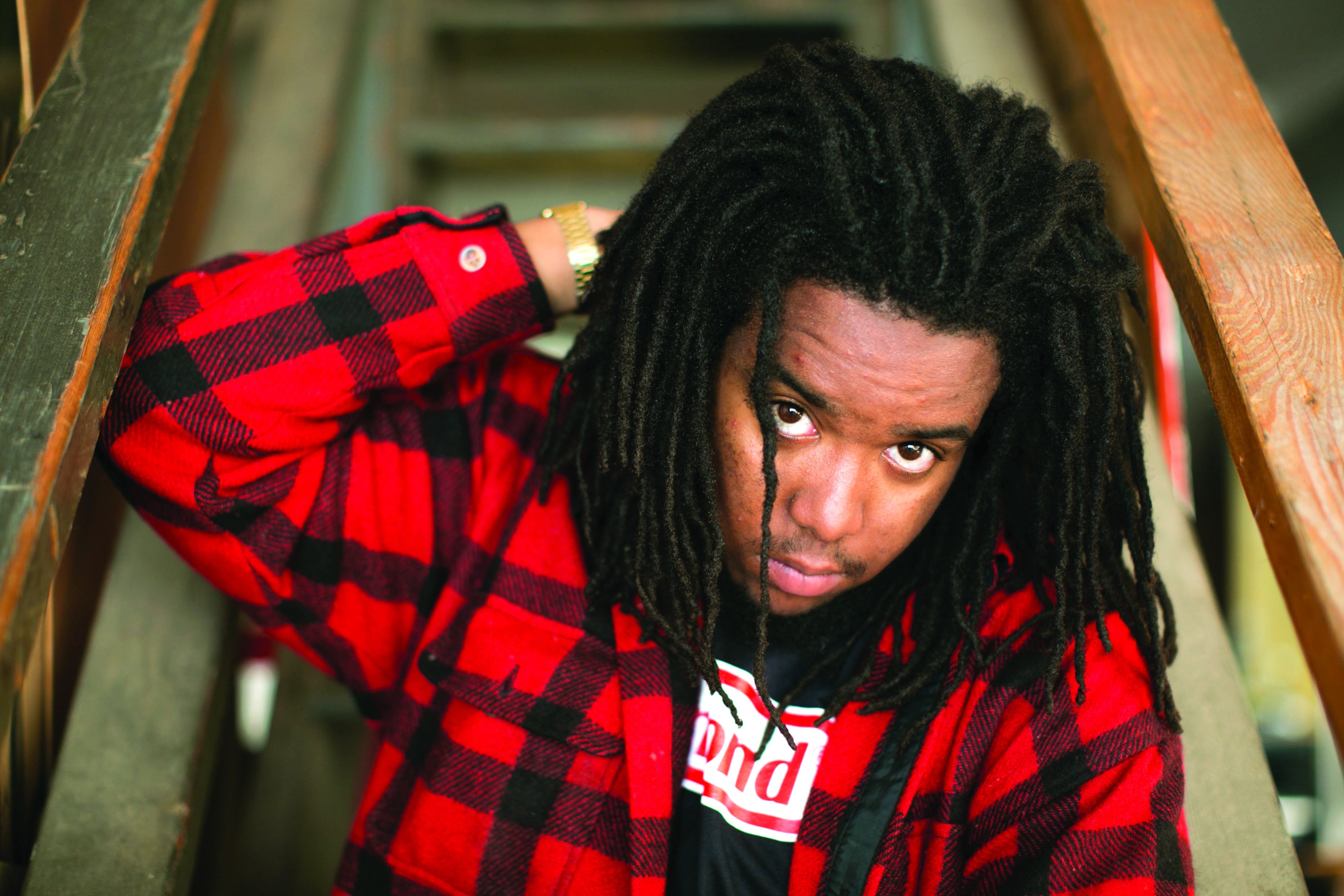 Winter Vibrations
In an effort to combat negative stereotypes about their native Bay Area, cousins Mamou Kilambi and Odilcia Balondola started the blog Nook and Kranny, which highlights local music, art, food, and other facets of culture mostly produced by fellow people of color. The duo, who call themselves Les Jumelles (or, "the twins"), will be taking their mission from URL to IRL at Sunday's Winter Vibrations concert, which features a lineup of mostly local DJs and hip-hop and R&B artists. In addition to DJs Shruggs and Spencer Stevens on the decks, rappers TyreseJohnsonMusic, Oops, and K.E.L.L.S. and singers Rayana Jay and AprilFoolChild will perform at the event. While the lineup is eclectic, the musicians on the bill share a penchant for left-field aesthetics, soulful and earthy sounds, and introspective lyricism. Winter Vibrations will also include a spoken-word poetry reading.
— Nastia Voynovskaya
Sun., Dec. 13, 7 p.m. $5. NookAndKranny.com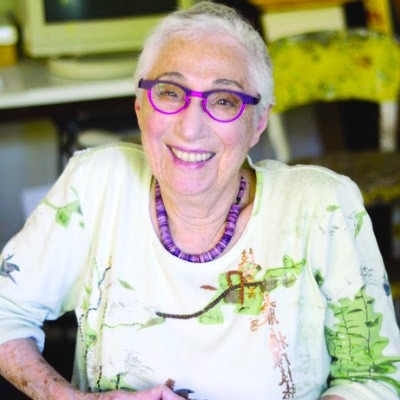 Final Works
Sonya Rapoport was ahead of her time. She was one of the first women to earn a master's degree in painting, which she received form UC Berkeley in 1949. And from there she delved into experimentation with early digital media, creating interactive installations that used computer programs to gather and reconfigure data — often integrating emotion and computing in a manner commonplace today but unheard of at the time. She is now remembered for a 66-year-long career of conceptual work that coopted scientific language to relay feminist critiques. The solo show Sonya Rapoport: Final Works culminates Krowswork's year-long experimental residency program. The artist was nearly finished creating new work for the show when she died at the age of 91 this past June. Rapoport knew her time was limited, and her last two projects, "Yes or No" and "The Transitive Property of Equality," reflect on her lengthy career with parting observations. The show also includes an interactive installation that Rapoport designed in collaboration with her assistant, artist Farley Gwazda. The piece collects reactions related to the work in the show and records them in a "holographic database." Final Works is a fascinating retrospective with a rare, personal tone.
— Sarah Burke
Through Dec. 19. Free. Krowswork.com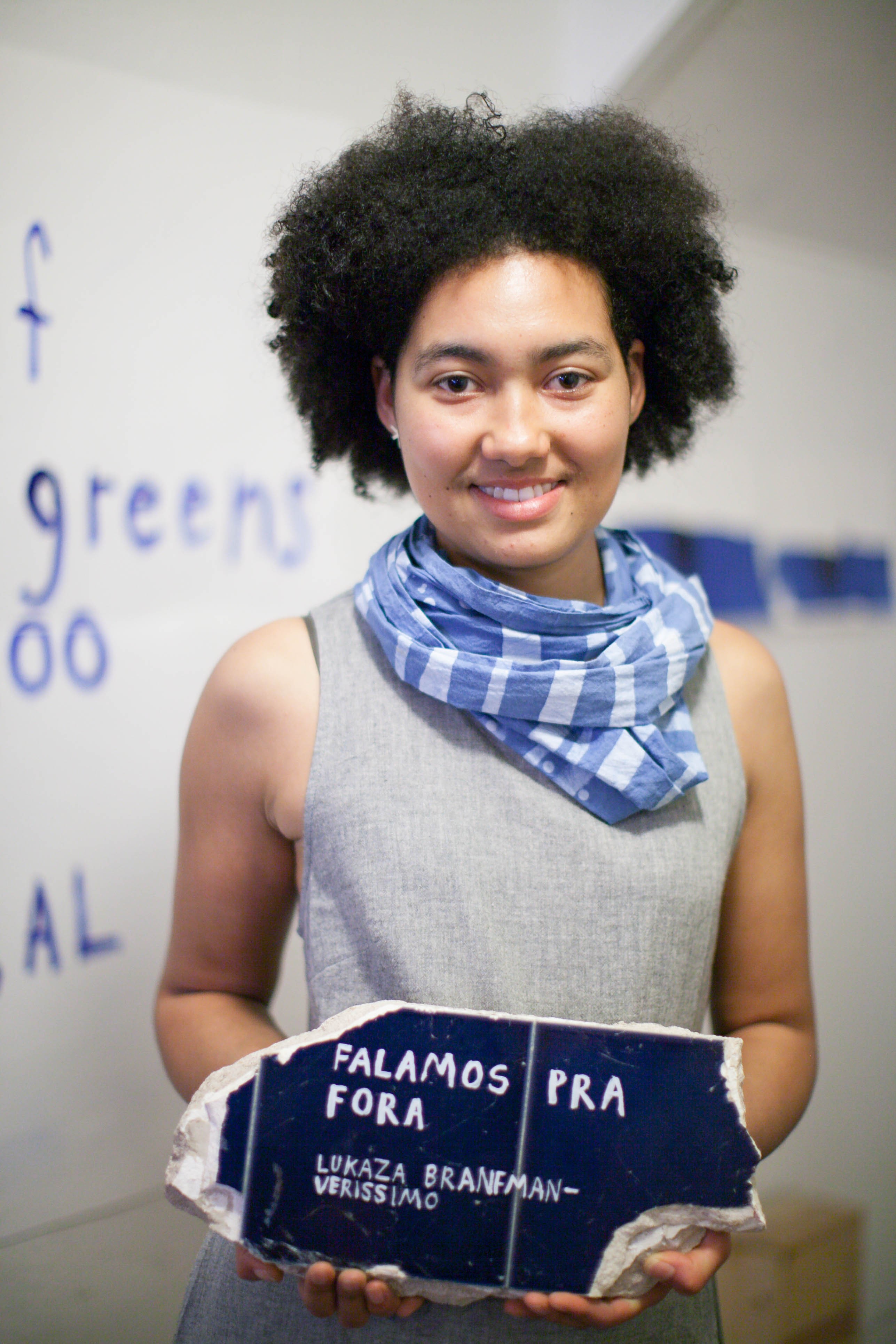 Falamos pra fora Reception
The main component of Lukaza Branfman-Verissimo's current show at E.M. Wolfman,
Falamos pray fora
, is a time-based process piece that's an active archiving endeavor. During four sessions of public drop-in story collecting hours segmented throughout the show (Dec. 8, 12, and 19, and Jan. 5), the artist will ask participants to share stories of speaking out, record them, and collaborate with the storyteller to envision a sculptural manifestation of their story. She will then create that sculpture in her own style — often involving raw wood, screen-printing, and indigo textiles. The sculptures will gradually fill the shelves, until storytellers are invited to retrieve the pieces when the show closes on January 15.
— Sarah Burke
There will be a reception and story collecting session for
Falamos pra fora
at E.M. Wolfman, 410 13th St., Oakland, on Dec. 12, 6 p.m. Other sessions will take place Dec. 8, 7–9 p.m., Dec. 19, 2–5 p.m., and Jan. 5, 7–9 p.m. Free.
WolfmanHomeRepair.com  

If your pockets are feelin' light and you're still yearning for more suggestions, we've got a ton, and these ones are all
FREE!
We're Hungry: Got any East Bay news, events, video, or miscellany we should know about? Feed us at
[email protected]