Even if your week wasn't great, just be glad that you're not Kanye West, and Anonymous didn't threaten you with
a ten minute rant
mostly about how obnoxious you are. On that note, you can also be glad that you're not a member of
Anonymous
, who obviously has too much time on their hands. But, if you do find yourself free this weekend, we've gathered some suggestions for you below —so you don't have to sit at home and whine to your webcam about Weezy just to past the time. 
Live-Cultured Pickling Class at Preserved
Preserved,
a just-opened DIY-oriented pop-up store, is a literal 8-by-12-foot shed (located in the backyard of the home decor shop Neighbor) where the ambitious urban homesteader can buy everything he or she needs to can, pickle, ferment, and brew. Novices need not be intimidated: This Saturday, owner Elizabeth Vecchiarelli will kick off a series of classes on the various and wide-ranging arts of food preservation. The first session, on lacto-fermented — or "live culture" — pickling will give participants a hands-on introduction to making kimchis and sauerkrauts. Best of all, everyone gets to bring home a jar of sauerkraut to ferment. To reserve a spot in the class, buy your ticket via EventBrite.com.
— Luke Tsai
Sat., March 14, 10 a.m.-12 p.m. $25. 
PreservedGoods.com
[jump]
Benefit for the NLG and ARC 
As protests have consistently roiled Oakland in recent months, a spate of benefit concerts were organized for the upstart Bay Area Anti-Repression Committee and the long-established National Lawyers Guild. These shows, usually hosted at underground enclaves, skewed toward punk and hardcore, renewing the legacy of activism that's historically associated with the genres. In some cases, the music scene was rallying for one of its own. The arrest of The Younger Lovers' Ezra Rabin at a protest prompted an immediate and formidable fundraising effort. Other benefit shows look to scale that grassroots support. The Anti-Repression Committee maintains a bail fund and a calendar of court dates for defendants in need of support. The National Lawyers Guild will be familiar to protestors, who regularly scrawl its hotline number on their arms in case of arrest. Saturday's
924 Gilman
show — featuring performances by Baus, Butana, Puzzled, Beast Fiend, Straight Crimes, and more — benefits both organizations.
— Sam Lefebvre
Sat., March 14, 5:30 p.m. $10-$20. 924Gilman.org
Oakland is Proud Block Party
Last October, the East Side Arts Alliance, along with a fierce community of cultural partners, put together a bustling block party on International Boulevard and 23rd Avenue in celebration of the fiftieth anniversary of the Chicano and Black Arts movements. The event merged various contributors in the San Antonio district community — and beyond — for a vibrant day of strengthening bonds and celebrating heritage. The event was also a light-hearted form of resistance against threats of gentrification, specifically surrounding worries that the designation of International Boulevard as a Bus Rapid Transit corridor would catalyze displacement in the area. On Sunday, East Side Arts Alliance, One Land One Struggle, Malcom X Black Roots Movement, Black Organizing Project, and a number of other sponsors are following up with their second community block party for the whole family, this time on 44th Avenue and International Boulevard. The street will be filled with food, live music, live painting, kids activities, vendors, and a car show. But the event will be more about the people, the place, and the rich relationship between them.
— Sarah Burke
Sun., March 15, 12-5 p.m. Free. EastSideArtsAlliance.org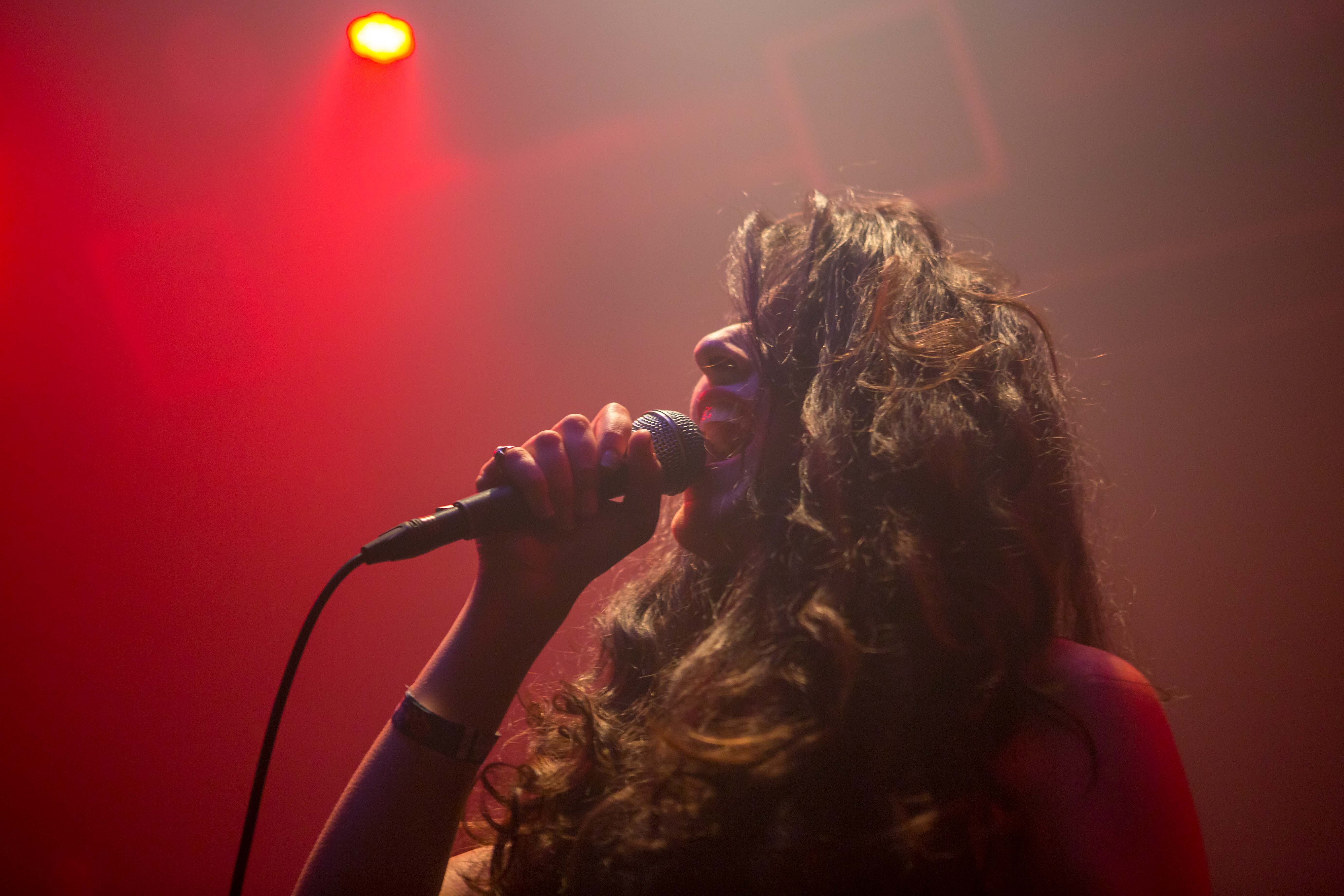 Pattern Recognition: A Solo Exhibition by Darrin Martin
When watching Darrin Martin's disorienting video work in
Pattern Recognition
, it takes a few minutes to realize that you're watching five movies at once. One screen plays a film facing the viewer straight on, while two others superimposed on top of that image seem to jut out, angled so that they meet as a corner in the center of the screen. At many points, on each of those secondary digital surfaces, two films are playing, with their images woven together, making up a wavy, constantly moving set of stripes. The result of that video layering could be seen as a complex gestalt — in which different images can be seen depending on whether the viewer focuses on the foreground or the background. (Is it a face or a vase?)
Pattern Recognition
, currently on view at
Aggregate Space,
presents works by Martin that test the bounds of perception, highlighting the unconscious assumptions that we constantly make when taking in the world around us, and the extent to which we automatically apply familiar schemas of perception to images we encounter. Deeply thoughtful and technically impressive, the show is much more than a collection of optical illusions.
— S. B. 
Artist talk on March 14, at 11 a.m. Free. AggregateSpace.com

King Woman
Kristina Esfandiari demanded, "Lower the lights," and the stage assumed a crimson hue as a sample of muddled choral voices grew louder. With the long strokes of a down-tempo bruiser, the drummer synchronized with a bassist, whose violent motions evoked yanking teeth. Esfandiari, swaying calmly to the funereal tumult, parted her black mane intermittently to reveal the crumpled brow of an expressive vocalist mid-howl. Not long into the song, her elongated phrasing gave way to husky grunts. She collapsed on the floor.
This was a King Woman performance at The Rickshaw Stop, part of Noise Pop — the annual indie hullabaloo that colonizes the local music conversation for a couple of weeks every year. The upstart doom outfit's austere stage disposition suggested the poise of a band remaining aloof to the attention that they know is imminent.
Doubt
, King Woman's recently released four-song EP, accrued the sort of buzz that a coveted spot on the roster of reputable local metal label Flenser tends to elicit from dark music devotees, and a
Rolling Stone
premiere impressed everyone else.
Read the full feature by Sam Lefebvre here. King Woman performs at 8 p.m. on Saturday, March 14 at The Chapel, $15. TheChapelSF.com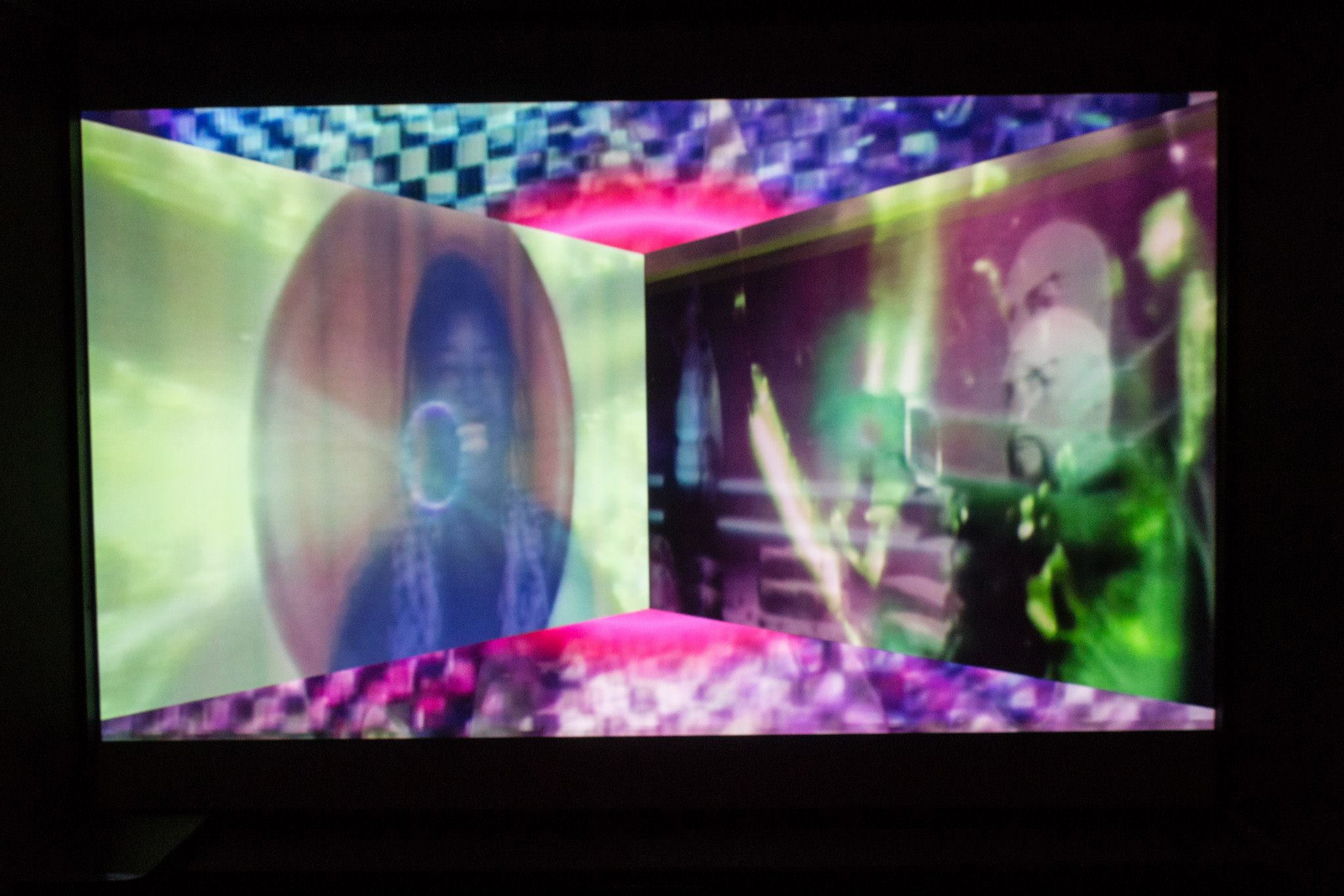 If your pockets are feelin' light and you're still yearning for more suggestions, we've got a ton, and these ones are all
FREE!
We're Hungry: Got any East Bay news, events, video, or miscellany we should know about? Feed us at
[email protected]